Always wanted to experience the raw power of medium format photography? There has never been a better time, as the Fujifilm GFX 50R is currently had its price slashed by $1,000 / £1,000!
Right now you can purchase the Fujifilm GFX 50R for just $3,499 in the USA, and it's also available for just £2,999 in the UK. That's the cheapest price that Fujifilm's stunning 51.4MP medium format camera has ever been!
We awarded this mirrorless camera a full five stars in our Fujifilm GFX 50R review, and it also ranks third in our list of best medium format cameras. And at this price, it's already one of the best bargains of 2020!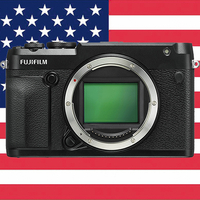 USA – Fujifilm GFX 50R: $3,499 (was $4,499)
Save $1,000 on Fujifilm's 5-star 51.4-megapixel camera, which takes medium format from the studio to the street in this compact, lightweight body that can handle almost any kind of shooting!
US deal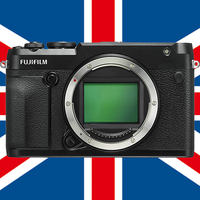 UK – Fujifilm GFX 50R: £2,999 (was $3,999)
Save £1,000 on Fujifilm's formidable rangefinder-styled medium format camera. Its larger medium format sensor delivers depth of field that full-frame cameras can only dream of!
UK deal
The Fujifilm GFX 50R is a rangefinder-style camera (hence the 'R' in the name), which is fully weather-sealed and boasts a glorious 51.4MP medium format image sensor.
The sensor is substantially larger (67% larger, in fact) than those found in full-frame cameras, and offers truly enviable image size and quality – not to mention data depth, to enable more pushing and pulling when you post-process your images.
Weighing in at 775g (body only) and measuring 160.7 x 96.5 x 66.4mm, it's not a small camera but it's certainly the lightest and most compact medium format body around.
This means that you can take medium format images on the go, whether you're shooting on the street or in the studio, which has the potential to truly elevate the quality of your photography.
Read more:
Fujifilm GFX 50R review
The best medium format camera in 2020: big sensor cameras for experts and pros
The lateest Fujifilm GF lens roadmap
The 10 highest-resolution cameras you can buy today: ultimate pro cameras