With the launch of the Fujifilm GFX 100S in February this year, the Japanese camera maker has tried to bring medium format photography a bit more mainstream. This large sensor, high resolution marvel is the smallest 100MP camera to date, and also happens to be the most wallet-friendly too.
Admittedly the retail price of AU$9,499 is not 'cheap', but this number needs to be put into perspective before it's scoffed at – there is no other camera on the market – medium format or otherwise – with a 102MP resolution that carries a four-figure price tag, not even the Fujifilm GFX 100 or anything from Hasselblad or Phase One.
Moreover, being no bigger than your average DSLR, this particular medium format camera doesn't need to stay within the confines of a studio. It's small and light enough to take into the field, although it can begin to feel heavy after a while of handheld use.
So if you've got the money saved up and have been keen on getting yourself an ultra-high res snapper, you can save yourself AU$300 by getting the GFX 100S from Aussie retailer CameraPro.
It's available for AU$9,199 instead of the usual AU$9,499 and, for a limited time, you can even get a free one-on-one introductory and training session on the new camera direct from Fujifilm.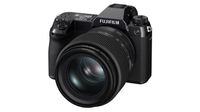 Fujifilm GFX 100S (body only) | AU$9,499 AU$9,199 at CameraPro (save AU$300)
For a camera that costs as much as this, AU$300 is neither here nor there, but we're not expecting the GFX 100S to drop in price any time soon, not even during Black Friday. So if you've been lusting after this 102MP medium format shooter, this might be a good opportunity.
Furthermore, when purchased from an authorised dealer like CameraPro, you can register to have a 30-minute one-on-one session to learn about the camera and medium format photography directly from Fujifilm's product manager.
If you'd like to take advantage of Fujifilm's offer of a free introductory session to the camera, you'll need to have purchased the GFX 100S from an authorised dealer between February 25 and May 31, 2021, then head to the GFX100S Introductory Session page on the Fujifilm website to register your interest.
The session is free and will be conducted by Fufjilm Australia's National Training Manager, Warwick Williams, who has been conducting photography courses for the camera maker for about two decades. He's also part of Fujifilm's Worldwide Team that makes decisions on the direction of Fujifilm cameras.
The session will cover most aspects of the camera's functionality and features, including the buttons on the control layout, focusing modes available onboard, Fujifilm's Film Simulation profiles (there are 19 now, with the GFX 100S debuting the latest one) and drive modes.
Hurry, as this free one-on-one session will only be available until May 31.