Xiaomi phone rumors
Xiaomi is another brand that has expanded to fill the void left by Huawei. It made an impressive partnership with Samsung on the South Korean giant's new generation of Isocell Bright 64MP and 108MP image sensors – which have debuted in Xiaomi phones before they've even appeared in Samsung's own devices (giving the Xiaomi Mi Note 10 bragging rights of being the first 100-megapixel camera phone to hit the market).
However now, a new rumor points towards A Xiaomi potentially replacing Samsung as its camera sensor provider, opting instead for Sony's newest 1-inch sensor in its latest flagship phone. Xiaomi may have made a switch from using a Samsung-made sensor in favor of the Sony Exmor IMX800 in its latest flagship smartphone, the unofficially but expected Xiaomi 12 Ultra. Although Sony is yet to announce the IMX800, leaked specifications reveal that the sensor should offer 50-megapixel resolution at a size of 1/1.1 inches.
The rumor stems from a report shared via Digital Chat Station, via Weibo, detailing an upcoming Sony sensor that has been handed over to manufacturers for testing. Lining up with the current rumors so far, it follows the 1-inch sensor featured in the Sony Xperia Pro-I, out-muscling Samsung's 50MP 1/1.12" GN2.
After stealth-launching the Redmi 10 2022 , and with the Black Shark 4 Pro seeing international rollout after its initial launch in China, all eyes are now on Xiaomi's latest flagship powerhouse - if it actually launches...
Xiaomi 12 Ultra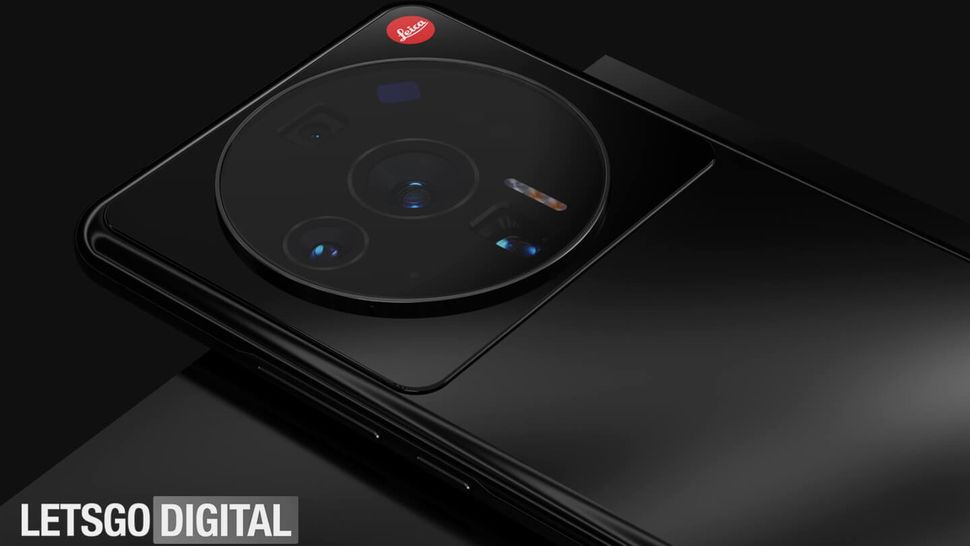 Xiaomi launched the flagship 12 Series consisting of the Xiaomi 12, Xiaomi 12 Pro and Xiaomi 12X in March but there was no sign of the hotly rumored and anticipated Xiaomi 12 Ultra.
Whether or not we will see the Xiaomi 12 Ultra remains unclear. The latest chatter suggests that a 50MP Samsung Isocell GN5 sensor will be used for the wide-angle camera (which makes sense, as its predecessor was used in the Xiaomi Mi 11 Ultra). We expect the other lenses to follow suit with high megapixel counts, as this is always a signature in Xiaomi flagships.
It was leaked earlier this year that Xiaomi has struck a deal with Leica, so if it launches we would expect to see the 12 Ultra branded with the famous red dot to add cache (if not the signature "Leica magic") to its camera capabilities.
Xiaomi under display camera
Like Oppo, Xiaomi is working hard on its own under display camera – and showed off an impressive display of the technology in a prototype Xiaomi Mi 9, which looked to be in a far more advanced state of development than its rival.
Xiaomi says that the cathode and anode panels of the screen are transparent in the area around the camera, ensuring that light can be received by the lens and sensor.
The company filed a patent for a photosensitive screen function in November last year, which uses two separate screen display portions to alternately facilitate the passage of light to the hidden camera.
Unless Oppo pulls a rabbit out of its hat, it appears that Xiaomi's tech will hit the market first…
Xiaomi phone with rotatable camera system
A recently published patent shows that a folding phone design from Xiaomi might also include a rotating camera as well. This means that the camera unit can rotate on the phone to face forwards or backwards, allowing the user to take advantage of all four cameras (shown on the patent) in front-facing mode as well as rear-facing.
In order to make the camera unit rotatable, Xiaomi has designed it to be the same thickness as the folded phone. Unfortunately, this does mean that when the phone is unfolded, the camera unit will be protruding out obviously compared to the slim silhouette of the rest of the phone.
More phone rumors and news: iPhone rumors • Samsung phone rumors • Honor phone rumors • Oppo phone rumors • Xiaomi phone rumors • Google Pixel rumors • Other smartphone rumors