Sony's latest pro-grade smartphone, the Xperia Pro-I is the first to feature a 1-inch sensor. This is a long-overdue vindication for Sony fans. It's the first true example of the Japanese smartphone maker navigating its mobile line with the imaging gravitas it has with its camera division.
While the original Sony Xperia Pro was a very expensive external monitor/smartphone hybrid with an adequate camera setup, the Pro-I is a less expensive top-spec photography phone, confirming it as the best Sony phone to date. It has three cameras, a 16mm ultra-wide-angle, a 24mm wide (which is backed up by that large Type-1 sensor), and a 50mm portrait lens; all its cameras have 12MP resolution sensors. And it's also powerful, with top-tier specs – a crisp 4K display, the latest widely available Snapdragon 888 processor, and over half a terabyte of storage.
At $1,799/£1,599, while it isn't quite as expensive as the $2,499/£2,299 Xperia Pro, it's still a pricey phone. Given the fact it's missing out on the periscope lens on the Xperia 1 III, and has no wireless charging, that Type-1 sensor needs to be pretty special to justify Sony's pricing.
Sony Xperia Pro-I design and screen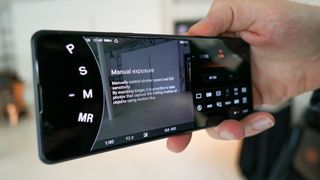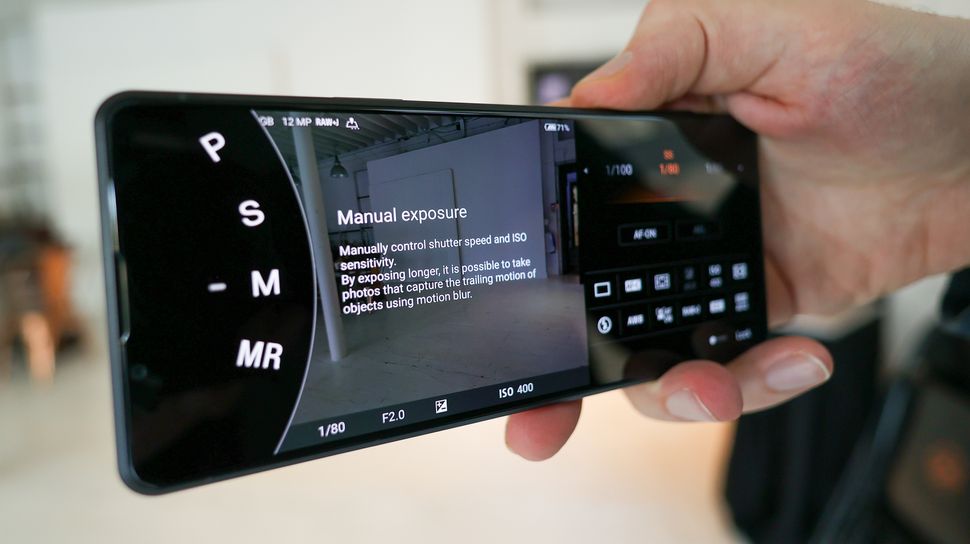 Clearly a Sony phone, the Xperia Pro-I showcases a long design, flattish sides, and a flat front and back, as we've come to expect from the Xperia 1 family's recent smartphones. It also brings back the headphone jack, just like the Xperia 1 III, and sports a USB-C port, which can double up as a two-way display port. This means with the right connections, your Xperia Pro-I can act as an external monitor, just like the original Xperia Pro.
The frame is flat, but textured, with a thick striation that wraps around the whole phone giving it a ribbed effect. This makes the matte blasted aluminum frame of the Xperia Pro-I very easy to keep a hold of it,
With IP68 dust and water resistance, a Gorilla Glass Victus front, and a Gorilla Glass 6 back, it's hardy, and despite its larger-than-most camera sensor, it isn't too thick at 8.9mm thick – slightly thicker than the iPhone 13 Pro.
The three rear cameras are center-aligned in the top quarter of the phone, with the main camera vertically bookended by the telephoto and ultra-wide cameras. It also sports Zeiss branding, and there's a time of flight (ToF) camera in the mix too.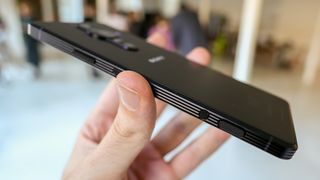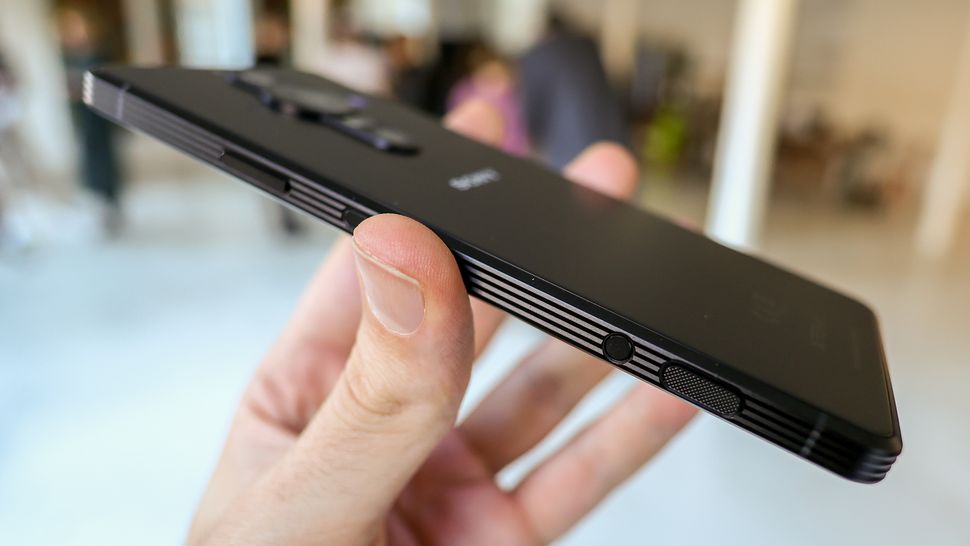 While the Xperia Pro's chassis was plastic, the Xperia Pro-I is glass and metal, so feels much richer. It's also more compact, and its camera button is nothing short of a shutter release revelation when it comes to size and texture.
For starters, the shutter release is big and feels markedly different to the rest of the phone, so is very easy to fumble over and control. Being two-stage, it's also intuitive for photographers, and a long-press of it opens up the camera app.
We don't love how spongy the shutter button is on the Xperia 1-Pro. There isn't that satisfying half-press resistance as found on most cameras, and we ended up resting our finger on it while taking a shot, not realizing we've locked focus on occasion. If you want to fire up the video app, there's a handy shortcut button alongside the shutter key that does the job.
As for the display, it's a 10-bit OLED panel with a 120Hz refresh rate, as well as HDR and BT.2020 color space support. Its 4K resolution gives it a competition-beating pixel density of 643 pixels per inch, which is overkill, but the screen runs at a virtual resolution of 1096 x 2560 most of the time.
The Xperia Pro-I enjoys the same display hardware as the Xperia 1 III, which is a good thing unless you need a super-bright screen. For folks living in bright, sunny climes, outdoor viewing might not be as easy as on an iPhone 13 Pro, or a Samsung Galaxy S21.
The phone's screen is 6.5 inches, and with a 21:9 aspect ratio, the Pro-I is long and narrow, which makes the whole phone easy to clasp. Compared to the Google Pixel 6 and Pixel 6 Pro, it feels classic and clean, and the fact it doesn't have any notches or punch hole cameras is also refreshing. Instead, the bezels above and below the display are a bit weightier to accommodate that 8MP front camera.
Sony Xperia Pro-I camera specs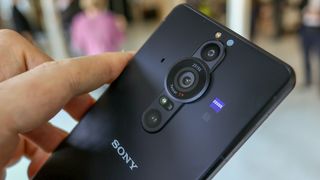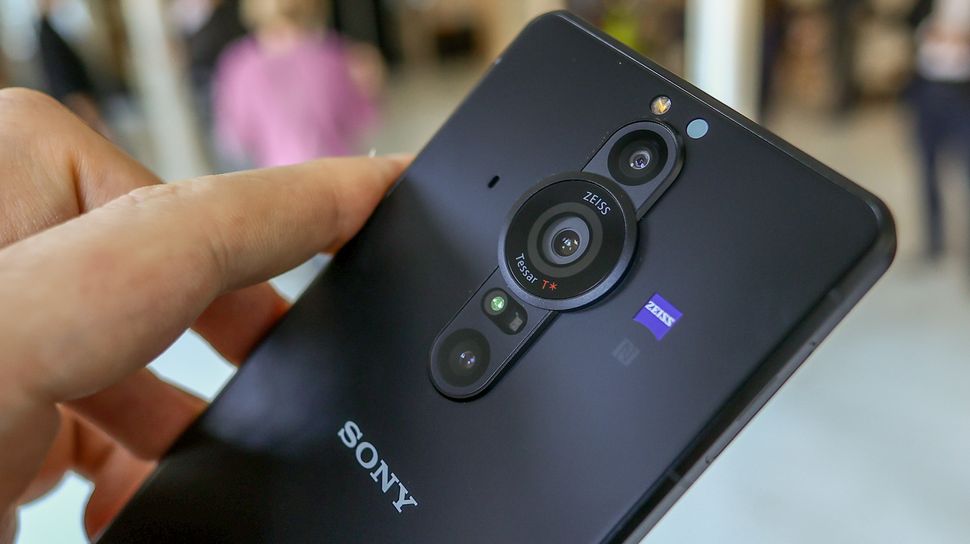 When news broke that the Xperia Pro-I would ship with a Type-1 sensor, the world assumed it would be 1-inch, just like that of the RX100. That, however, isn't the case, with the phone's sensor being nearer 1/1.33-inch.
Before we talk about the Xperia Pro-I more though, let's stroll down memory lane and look at large smartphone sensors of old. The OG Nokia Pureview 808 is the first camera that springs to mind. This features a 41.3 megapixel 1/1.2 in CMOS FSI image sensor and was releasedin 2012.
Complete with a Xenon flash, the 808 Pureview was a true pioneer of a smartphone, but its antiquated operating system, Symbian, ensured it would never beat out the Android and iOS competition that was to follow. As for its photos, they were untouchable until AI computational photography took photo processing to new heights and eked out more natural-looking HDR shots and long exposure night modes.
What would the Pureview's 2012 sensor look like with 2021 photo processing? Fast forward to 2021 and hardware-wise, the Xiaomi Mi 11 Ultra shares some similarities. While it ups the resolution to 50MP, it features the same 1/1.2 sensor size. While Xiaomi's camera phone isn't perfect, its binned pixels deliver a combined pixel size of 2.8 μm, and the resulting depth of field it can capture is incredible.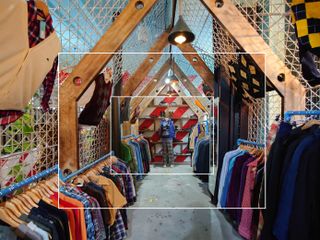 If you think these two smartphones pale in the face of the Xperia Pro-I though, think again. The Xperia Pro-I's 1.0-type Exmore RS sensor's 1-inch sensor has been cropped in at 12MP to fit on the back of a slender phone, which results in it actually being smaller than an inch. That said, it delivers a pixel size of 2.4 μm. This is still huge for smartphones, and while it falls behind the pixel binned pixel size created by the Pureview 808 and Xiaomi Mi 11 Ultra's oversampled sensors, instead matching that of the Samsung Galaxy S21 Ultra and its 108MP sensor.
Sony doesn't just pack in a large sensor with its Xperia Pro-I though, it also loads up the lens with a variable aperture – f/2 or f/4, and it matches the main camera with two prime lens additions – a 12MP, 1/2.5-inch, f/2.2, 16mm ultra-wide, and a 12MP, 1/2.9-inch, f/2.4, 50mm portrait lens. The primary camera and portrait lens sport OIS.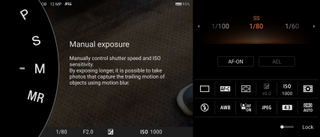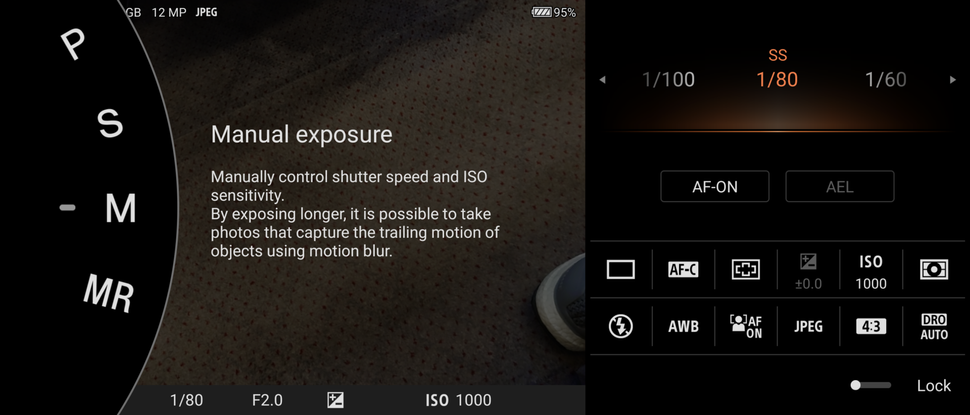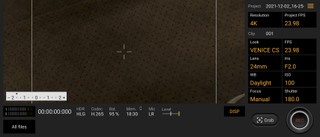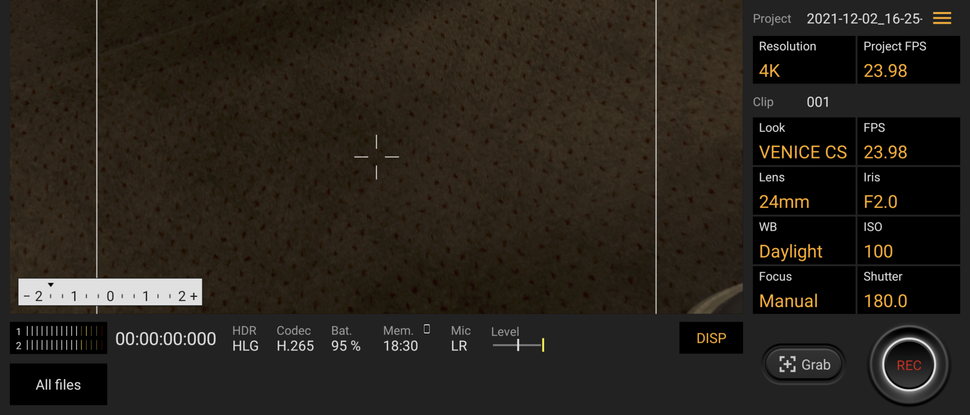 Sony also loads up not one, but three camera apps. The core camera app, Photo Pro is geared towards photography and shares the same core UI as Sony's compact cameras. It records video, however, there are also two separate video apps. Yes, three pre-loaded apps that all record video – it's starting to get a bit much.
Within Photo Pro, you can access Basic mode, which is the only option for an on-screen shutter release and feels the most like a smartphone camera app. Auto mode is akin to Basic mode in so far as it makes all the decisions for you, however, it offers up some focus controls – single-shot AF or continuous AF, as well as the option to capture RAW photos. The phone also features Programme auto, Shutter speed priority, and Manual modes. In manual, the maximum selectable ISO is 12800, and the maximum shutter speed is 30 seconds.
As for the dedicated video apps, the first – Cinema Pro was introduced on the original Xperia 1, and the second, Video Pro is a new addition, featuring a more accessible UI, reminiscent of mirrorless cameras rather than cinema cameras.
Sony Xperia Pro-I camera performance
Sony has historically championed natural image processing when compared to Apple, Google, and Samsung, whose phones sharpen edges and boost shadows liberally. While many find Sony's photos a touch lackluster by comparison, photographers and Sony fans have come to appreciate the Japanese brand's more traditional take on imaging. This backdrop tees up the Xperia Pro-I perfectly.
The most obvious difference between Sony's processing and that of the competition can be seen when capturing a backlit subject. As illustrated in the picture of the tree, the Xperia Pro-I captures the least amount of shadow detail in the foreground object, however, delivers the cleanest silhouette. While the Pixel 6 Pro captures the most balanced image, it also produces softer edges and what looks like ghosting. As for the iPhone, it boosts the shadows to the point of washing out the foreground, ramping up the saturation in the process to give the sky a glow, while the Xiaomi Mi 11 Ultra delivers a shot that sits between Apple and Google, and Sony.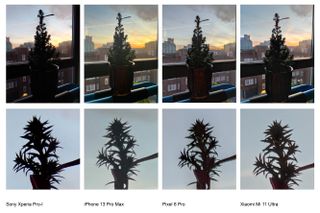 The Xperia Pro-I's photo is arguably the least Instagrammable, it's the most dramatic, and a photographer who's familiar with traditional photo processing will likely enjoy its processing style.
When matched with a steady hand, detail from the main camera is strong, though fails to deliver blur-free photos as consistently as some of its competition. Noise is handled relatively well on the Pro-I across photos and videos, and Sony helps its phone along by exposing shots less than the competition. While this means lower amounts of noticeable grain.
For maximum scope to edit photos, you'll definitely want to shoot RAW, and ideally get the phone on a tripod or steadied on a surface with a long shutter time. Once you do, you'll be able to salvage a fair amount of information, even from shadows.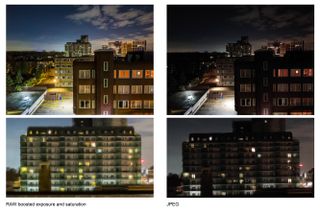 The camera's variable aperture is a welcome addition for anyone looking to capture close-up photos with a deeper depth of field. Either f/2 or f/4, it makes the Xperia Pro-I's main camera a bit more versatile than that of the exceptionally shallow Mi 11 Ultra, and is also a welcome feature when capturing in bright conditions.
While you won't get handheld night shots that go toe to toe with the Pixel 6 Pro – brightened up stylistically with an HDR veneer, the Xperia Pro-I does hold the shutter open for some subtle computational photography.
The main camera was a lot of fun to use in our fortnight with the phone, and the results impressed us – especially when we got to grips with how the Xperia Pro-I processes photos. The secondary cameras share this natural processing, however, lack the hardware to really stand out in the same way as the main camera.
The ultra-wide camera of the Xperia Pro-I is a fixed-focus module with a 1/2.55-inch sensor. This is compared to the OPPO Find X3 Pro and its larger 1/1.56-inch sensor with an ultra-wide autofocus lens, and the Mi 11 Ultra, with its 1/2.0-inch sensor, also with autofocus. The results from the Xperia Pro-I's ultra-wide are accordingly good, but certainly not best-in-class.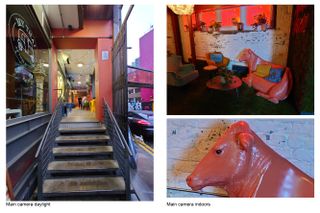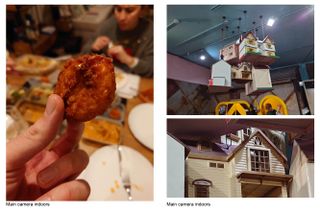 As for the telephoto camera, it's a 50mm lens matched with a 1/2.9-inch sensor. Despite being able to capture some great photos, the Xperia 1 III with its dual focal length periscope camera outperforms the Pro-I when it comes to reach, as does the Google Pixel 6 Pro and iPhone 13 Pro.
As for video captured on the Xperia Pro-I, the results you get will largely depend on the camera app you use. We ended up shooting all our impromptu, incidental clips in the standard Photo Pro app, and only remembering to switch to Video Pro or Cinema Pro in testing. When we did, we really enjoyed it and the results reflected our more intentional approach to capturing video, however, we would have preferred all three apps to be centralized, or at least accessible from the default camera app.
Video noise handling is very impressive, bettering that of the iPhone 13 Pro and Pixel 6 Pro. The microphones also stack up well, and the phone's stabilization works to great effect to counter hand shake. The result is smooth, steady video that looks great for a smartphone, available in a range of formats and aspect ratios, at up to 120fps in 4K.
Sony Xperia Pro-I specs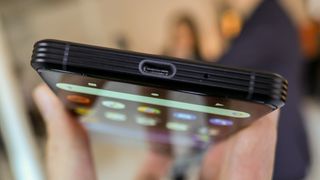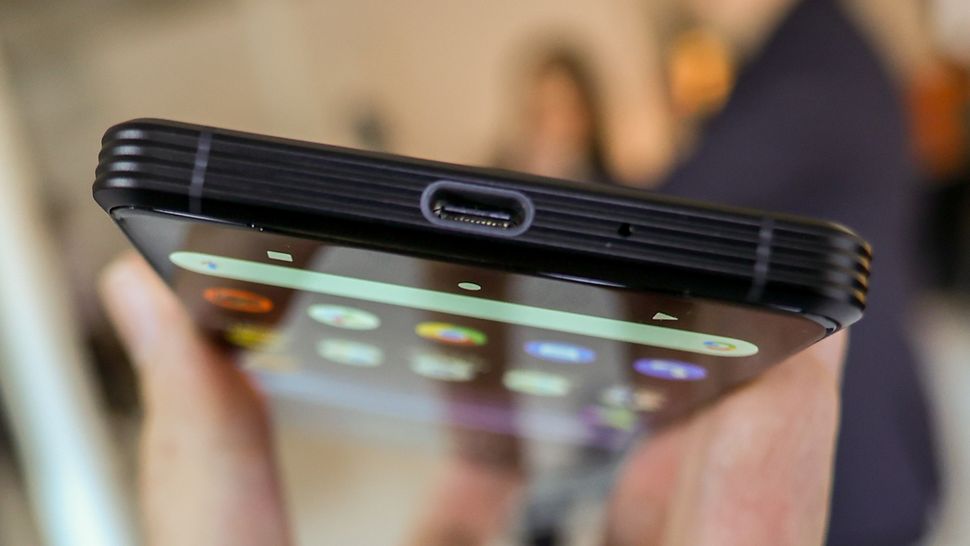 What also helps the Sony Xperia Pro-I stand out when compared to the original Xperia Pro are its guts. For starters, there's a 2021-grade Snapdragon 888 chipset, and that's matched with 12GB RAM – performance and multi-tasking weren't a problem in our time with the phone.
The Pro-I also has a relatively large battery, clocking in at 4500mAh versus 4000mAh on the original Pro, and the battery charges faster - 30W versus 21W. The phone ships with a fast 30W charger, which powers up the Pro-I by 50 percent in 30 minutes. We found a full charge to last a full day comfortably, even with a fair amount of photo and video capture.
With 512GB storage in addition to microSD card expansion options, the Xperia Pro-I is a storage champion, and with fast 5G data speeds, it's also a handy tool for live-streaming too, averaging download speeds of around 300Mbps on EE in London.
Sony Xperia Pro-I: Sample images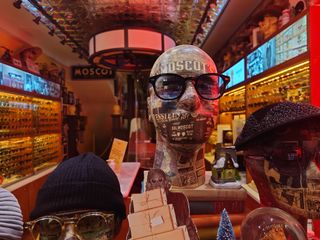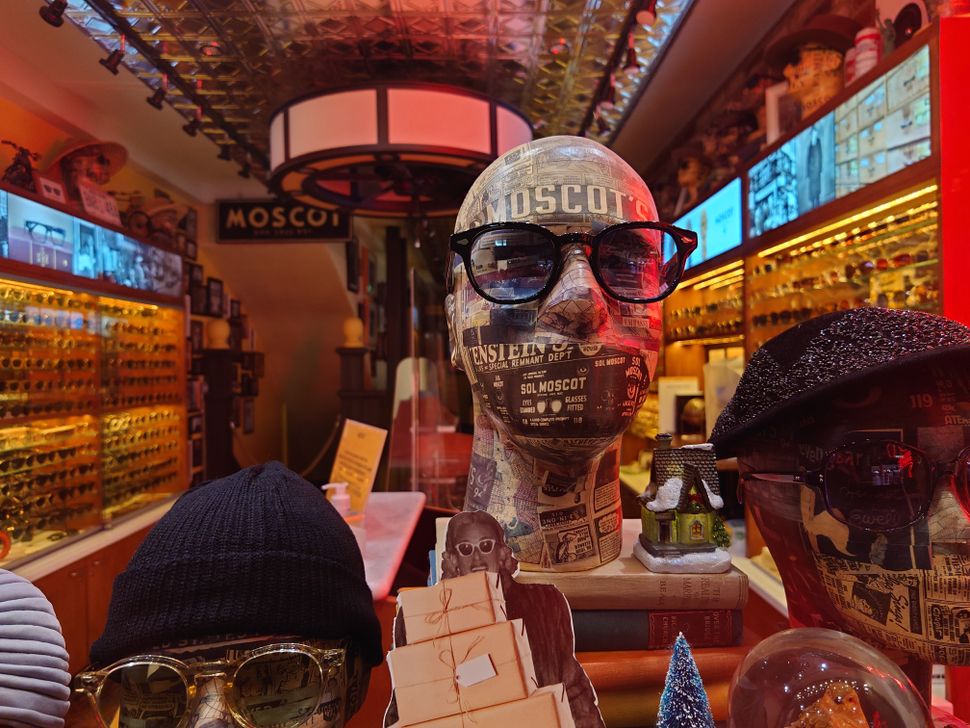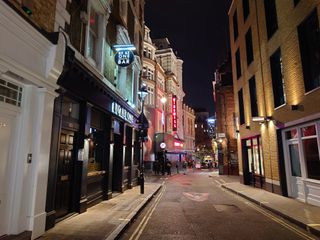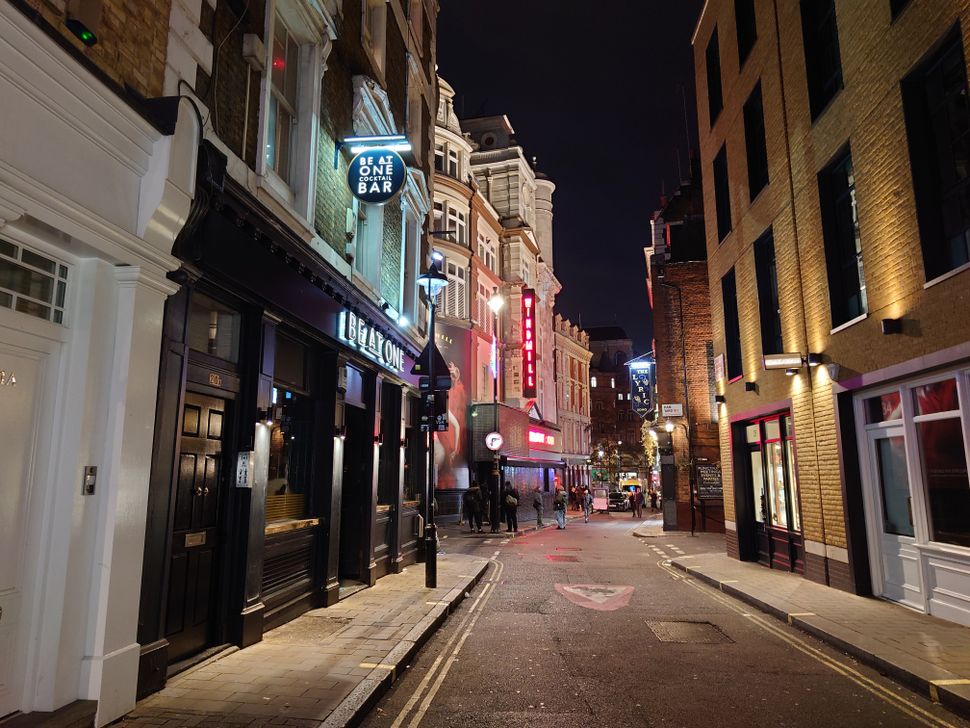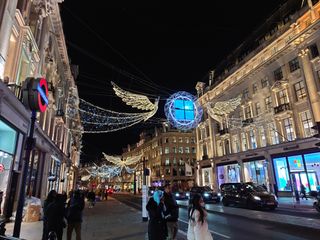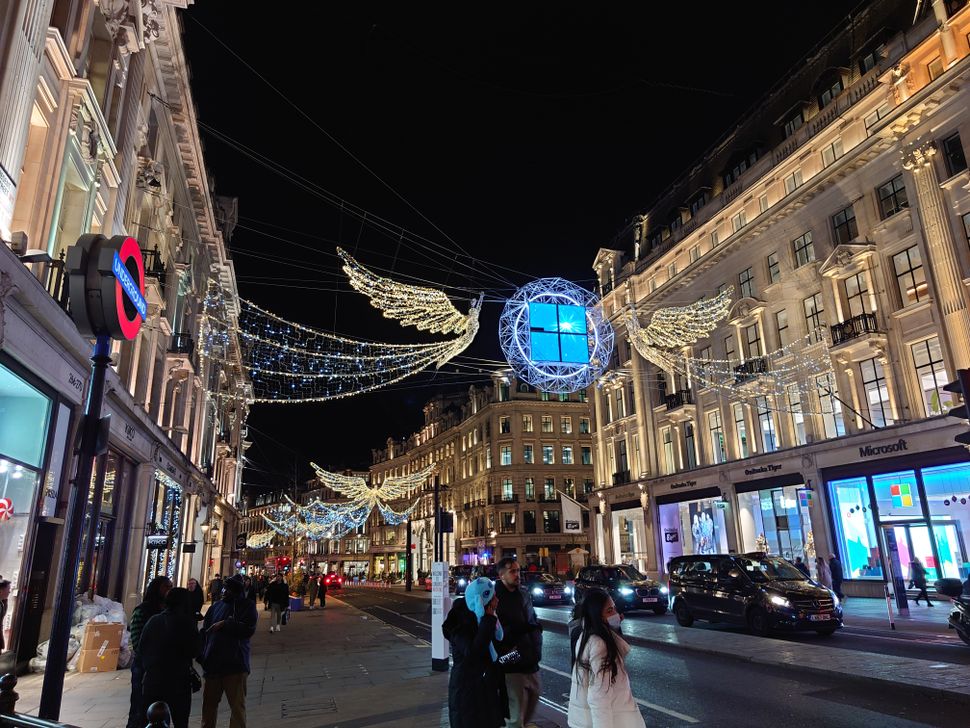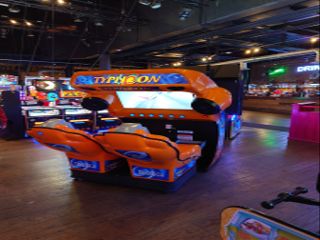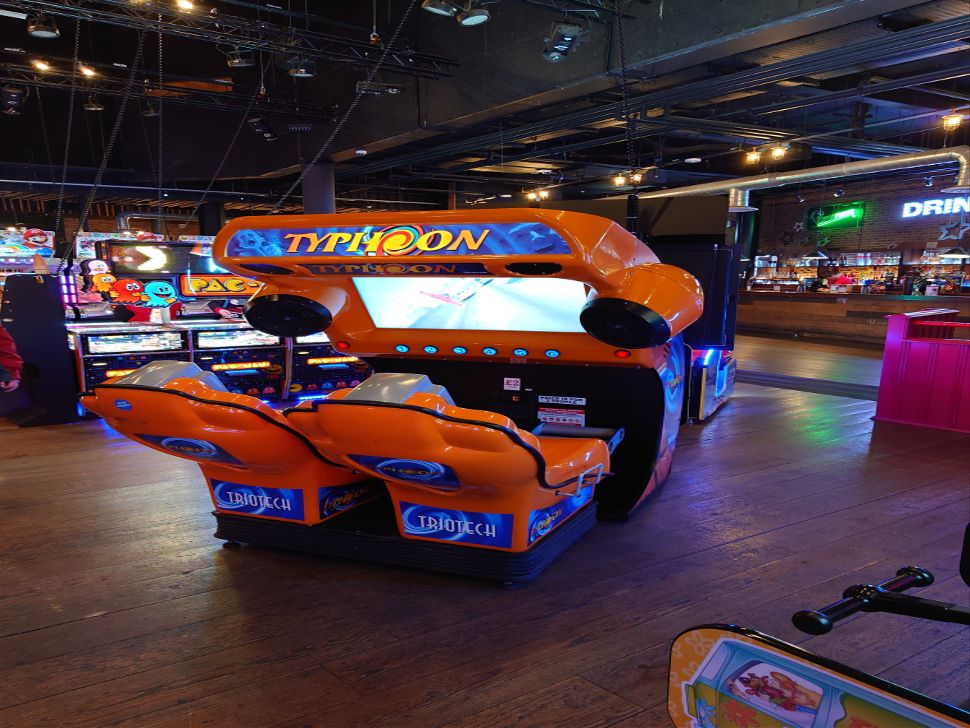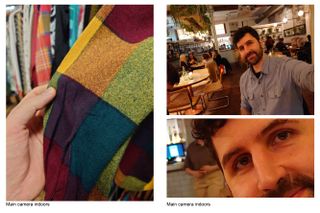 Sony Xperia Pro-I: Verdict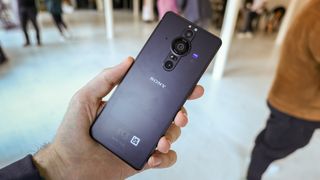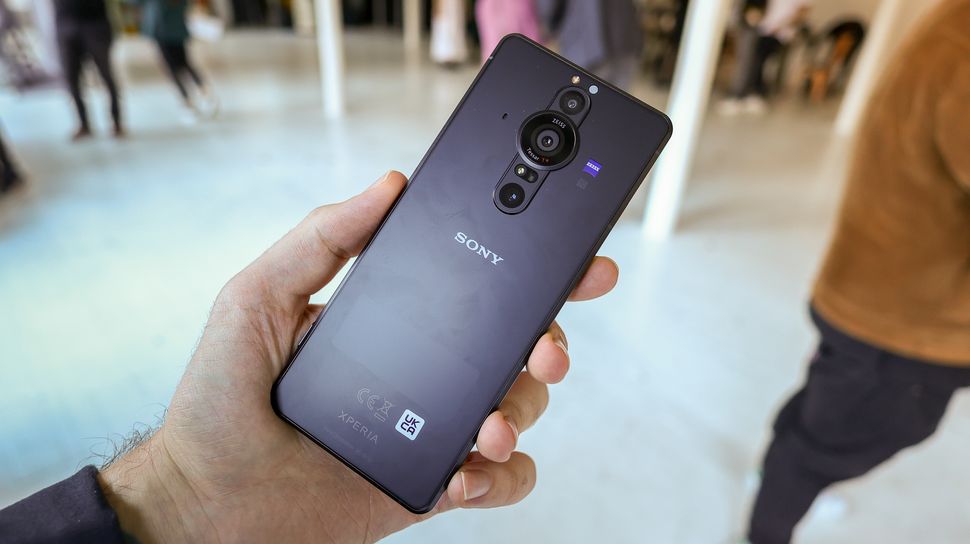 There's no doubt the Xperia Pro-I is niche. It's also unique and exceptional for photographers and videographers thanks to three elements: its imaging hardware, software, and photo processing.
While we would have loved to have seen a 1-inch sensor on the Pro-I, Sony's cropped Type-1 sensor is still larger than most, and delivers amongst the best photo quality on any smartphone around. Sony's software also caters specifically to enthusiast photographers and videographers with extensive manual controls, and it processes photos like a camera would – not a mainstream smartphone.
Unlike the original Pro, the Pro-I isn't let down by its specs, so for a certain type of user, it could be the best camera phone on the market. Held back from by its high price tag, adequate, but not exceptional secondary cameras, and lack of wireless charging, while it won't be for everyone, it's nevertheless a leap in the right direction for Sony, and hopefully a step towards a true Type-1 sensor smartphone.
Read more
Best 5G phone
Best Sony phone
Best iPhone for photography
Best fold phone
Best camera for TikTok
Best TikTok lights
Best student laptop