The full frame mirrorless camera market has also brought us some of the sharpest, most acccurate and aberration-free lenses yet, but some photographers hanker after a very different 'look'. Lensbaby lenses hark back to a different time, with dreamy soft-focus effects, lo-fi looks and tilt shift effects. It's now making many of its lenses available in the New Nikon Z and Canon RF mounts.
Lensbaby hasn't adapted all its lenses for the new mounts, but there are still plenty of options to choose from. They include the Composer II Pro system, with its interchangeable optics, and the simpler Sol 45 – these lenses let manually change the plane of sharp focus in the picture by tilting the lens, to either increase depth of field across an angled plane or, more likely, create a shallow tilt-shift style shallow depth of field effect.
Lensbaby is not the only company to rediscover retro photography. Lomography is big in the analog/retro world too, and we have a dedicated guide for the best Lensbaby and Lomo lenses.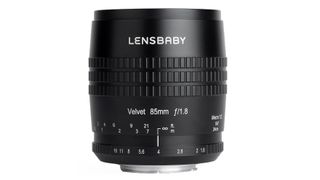 It's not all about tilt
Lensbaby also makes conventional lenses, which can now fit cameras like the Nikon Z7 and Canon EOS RP, notably the Velvet 56 and Velvet 85, which produce a soft, ethereal glow when used wide open, but a sharper, crisper look when stopped down.
We especially like the Lensbaby Trio 28, a set of three lenses on a rotating turret and including 'Sweet', 'Velvet' and 'Twist' optics. This a fixed focal length lens with a fixed f/3.5 aperture. It sounds limited but it's simple to use and can create some wonderful visual effects. Previously available in APS-C mirrorless versions for Fujifilm X, Canon EOS M, Sony E and Micro Four Thirds cameras, the Lensbaby Trio 28 now comes in full frame Nikon Z and Canon RF versions. It's a great way to get a radically different 'look' with these cameras at a pretty low cost.
Read more:
• Looking for an 'arty' analog look? These are the best Lensbaby and Lomo lenses
• Lensbaby Velvet 85mm f/1.8 unveiled
• New Lensbaby OMNI filter system waves a wand over your images… literally