The past year has been a tumultuous time In the camera industry's home market, Japan, with Fujifilm the only major manufacturer to see increased sales while Canon, Nikon, Sony and Olympus all saw sales slide – some of them very significantly.
That's according to the latest report by BCN Retail, the Japanese body that monitors point of sale information from the country's retailers.
In terms of market share from April 2018 to March 2019, the latest BCN Ranking (via Mirrorless Rumors) paints a picture that isn't hugely surprising. Canon still reigns supreme with a 37.3% share, followed by Nikon with 26.7%, Sony with 13.1%, Olympus with 6% and Fujifilm with 5.8%.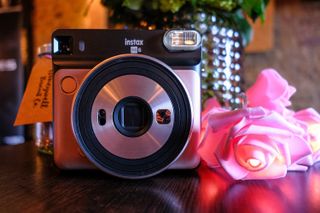 The more telling picture, however, comes in the form of actual cameras sales. Canon and Sony held fairly steady, only seeing sales drops of 1.3% and 6.6% respectively. However, Olympus saw a big sales decline of 13.8% while Nikon lost the most at 15%.
Not only was Fujifilm the long big brand to see increased sales, but it saw growth of a whopping 19.4% – attributable to the trend-bucking performance of its best instant cameras, led by the instax Square line.
However, a third picture emerges when you take a closer look at the actual value of those camera sales.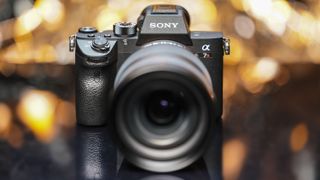 Despite the huge growth in sales, the value of those sales only increased by a marginal 0.6% – again, attributable to many of these sales being related to the lower value of instax products.
Sony's 6.6% decline in sales volume, meanwhile, actually translated to a substantial 14.5% increase in sales value – a result of the company selling mostly higher end cameras.
The value of Canon's sales value dropped by 11.4%, while Olympus and Nikon saw alarming drops of 21.3% and 28.5% respectively. We knew that Olympus was in a transition year, only releasing a single (and niche) product in the Olympus OM-D E-M1X while also relocting its manufacturing facilities from China to Vietnam.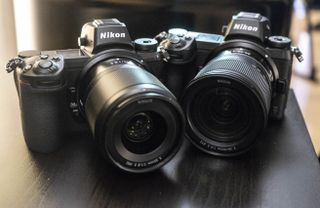 For Nikon, however, the huge 15% drop in sales and 28.5% decline in sales value year on year are much more concerning, given that the manufacturer brought both the Nikon Z6 and Nikon Z7 to market.
It all amounts to yet another fairly gloomy forecast for the industry. "Even the top share Canon is suffering from a big year-on-year decline, and the outlook for the overall recovery of the camera market is unclear," concludes BCN.
"If this goes as it is, the mainstream of shooting equipment will be completely robbed of smartphones, and cameras may be forced into niche products. The camera is now at a big crossroads."
Read more:
Camera market has collapsed 84% since 2010
Canon Imaging: 23% decline in camera sales, 81% drop in operating profit
The best instant cameras in 2019