Fresh from the June release of its RF 85mm f/1.2L USM lens, the release dates of three of the remaining four Canon RF lenses promised for 2019 are rumored to be in October and December of this year. However, with no new information on the fourth lens, it seems that the RF 85mm DS lens (a boutique alternative to the standard RF 85mm) won't be released until 2020.
Ever since February, when the company announced six RF mount lenses for 2019, the Canon community has been on tenterhooks waiting for more specific dates. While RF mount users do have access to the entire catalogue of EF lenses via a converter, many have been patiently waiting for more RF lenses to be released.
• Read more: Canon RF lens roadmap
When the full-frame mirrorless Canon EOS R was released, the interest of countless Canon shooters was immediately piqued. With the argument to join the mirrorless revolution growing more and more convincing with each new release from Sony, Fujifilm and Olympus, it seemed only a matter of time before Canon entered the fray.
However, the initial lens line-up for the EOS R and RP left some feeling cold. With a handful of primes and a couple of zooms, there didn't seem to be enough versatility to satiate the pro photographer's appetite.
Luckily, the RF 85mm f/1.2L USM was released in June and the RF 24-240mm f/4-6.3mm IS USM is due for September. However, news on the remaining four has been frustratingly scarce until now.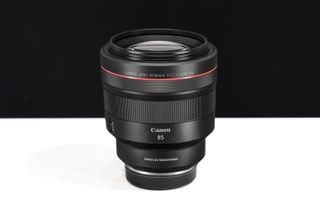 Are the new Canon RF lenses arriving soon?
According to www.canonrumors.com, three of the four outstanding lenses will definitely be coming in 2019. The RF 15-35mm f/2.8L IS USM and RF 24-70mm f/2.8L IS USM are both due to arrive in October, while the RF 70-200mm f/2.8L IS USM will be released in December. Considered by some to be the 'holy trinity' of zoom lenses for professional photographers, these releases will be gladly welcomed by pros looking to make the most of the RF mount system.
Unfortunately, while these zooms have been given more definitive release dates, the RF 85mm f/1.2L DS USM is still left without any further information. Could this mean it won't hit the shelves until 2020? While this is a somewhat niche alternative to the 85mm f/1.2L released in June, the DS version will offer a soft focus-style effect that many portrait photographers will surely be keen to get their hands on.
While we can't say for certain exactly when all of Canon's announced RF lenses will be released, one thing is clear – there's a hungry audience chomping at the bit and eagerly awaiting some fresh new RF glass…
Read more:
Canon RF lens roadmap: everything we know so far
Rumors suggest three Canon RF lenses coming early 2020
Canon EOS R review