If you have large image libraries, multiple maxed-out cloud storage accounts, or endless hard drives full of folders to navigate through when browsing your portfolio, then Mylio Photos is the photo management solution for you, and now it's free!
What's so great about Mylio? Well for starters; it has AI SmartTags, one library for a lifetime of images, options for easy social media import, duplicate files are automatically removed, the DeClutter tool finds visually similar photos from the same time and shooting locations, and you can filter your gallery using metadata.
• Take a look at our picks of the best cloud storage for photographers
There has to be some sort of catch. There's no way this new photo app offers essentially free unlimited storage across multiple devices, right? But alas, it does. What started out as a free trial of Mylio has now been relaunched into the forever free Mylio Photos app, totally accessible, and extremely useful.
More than just 'cloud storage', Mylio Photos could well be one of the best photo organizing softwares for keeping photographers on track of images and shoots, with no internet connection required, and without the need for clogging up your phone storage or exporting images between the best external hard drives.
The relaunch of this flagship software will kick off in mid-May, with major updates said to be expected this summer, pitched as the ultimate photo management solution for photographers and content creators. It will be available cross-platform and on multiple operating systems including macOS, Windows, iOS, and Android.
The key idea behind Mylio is that users will be able to access all of their photos on all of their devices, at all times. With compatibility across an array of social media apps, plug-ins for Lightroom, and other editing software, plus the ease of connecting external hard drives and local storage mean that all of your images really are brought together in one place.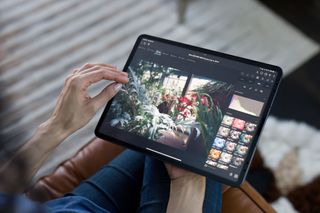 There is the option of a Mylio Photos+ premium service for added security of your photos in the event of device loss or failure, and unlimited device connections for a price of US$99 annually, or as a US$9.99 billed monthly option, but there's no pressure to upgrade to this service unless you need the added benefits that it brings.
Mylio Photos actually works independently from the cloud, too, and the optional paid service allows your higher-quality files to be fetched on demand from your main device or hard drives and then displayed on your other space-limited devices. In simple terms; 1TB photo libraries can be optimized to just 1-2 GB for convenient storage on other devices, accessed through the Mylio Photos app.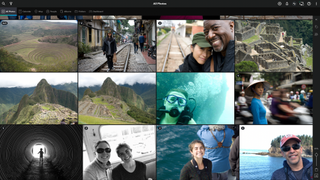 Founder and CEO of Mylio, David Vaskevitch, has shared that "When your photos are organized, you no longer have to worry about losing track of your important memories."
He continues, "This sense of control and order is empowering and reduces the stress that often comes with disorganization. We want to help people around the world organize, enjoy, and share their lifetime of photos, so we are relaunching Mylio Photos as a free app accessible to everyone."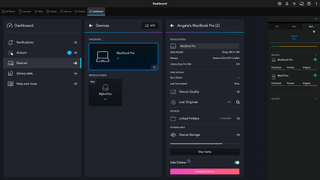 Mylio Photos will also feature Vault devices that users can set up, offering backup spaces for full-quality original image files to be stored, and Mylio ensures that editing through the app will be non-destructive, and the app's own collection of essential editing tools can be used, and automatically synced across devices, with the option to add industry-standard IPTC metadata that other photo applications can read.
The option to be editing original raw photos and what Mylio calls its own invention, "Smart Previews" on your mobile device is desirable to a lot of photographers, and catalogs can be created through the app to store your most often used albums in higher quality than others to save space - all offline too. Editing on public transport just got fifty times easier!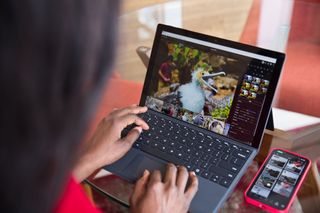 Has Mylio just solved the global photographer storage crisis? Not quite. As your photos still need to be uploaded into the app (we think) through a main device or computer, meaning the files would still need to be stored onto a drive. But at least they can be accessed and edited anywhere at anytime all offline for free. What more can we ask for?
---
• You might also be interested in the best NAS drives to keep your files safe for now, as well as the best portable hard drives for editing on the go. Bag one of the best digital photo frames too and display a slideshow of images in your home.
• There's also the best website builders for photographers to keep your portfolio looking sharp, and not forgetting the best web hosting sites if you intend to build a site from scratch. If you're looking for more than just photo organization, see our tips on How to get started with your own photography portfolio.