The upcoming Apple iOS 15 has some exciting fresh features for iPhones, but we reckon Apple's new Live Text feature is the most impressive camera-based update due to appear in iOS 15, iPadOS 15 and macOS Monterey.
Picture the scene: you're walking down the street and and pass a storefront you like the look of, but don't have time to go in. You snap a quick photo of its contact details, but then you've got to go back to the photo and manually enter the website URL into your web browser, or the store's phone number into the dialler.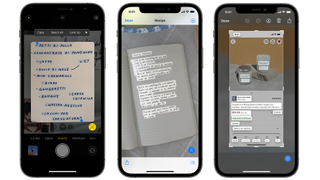 Not any more! With iOS 15, you can snap that same photo and the camera app will automatically detect any text or numbers in the image and allow you to copy it just like text in an email or document, then you can paste it into a web search, or send it in a message. Live Text can even recognise hand writing - great when you want to photograph a hastily written shopping list note, or a cherished family cooking recipe.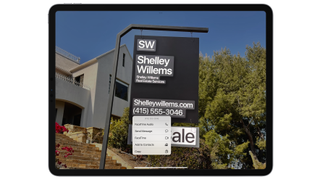 To use Live Text, simply open the Camera app focus on scene containing text. A Live Text button should appear in the lower right corner of the viewfinder, allowing you to grab that text and interact with it. Alternatively, the same trick can be accomplished via the Photos app, with text in an image being selectable just as if it were text in a document - it really is that simple and intuitive!
Live Text supports English, Chinese (Traditional and Simplified), Portuguese, French, Italian, German, and Spanish, with additional language support possible before the official launch of iOS 15.
Until then, version 15 is available as a public beta if you want to try out Live Text for yourself right now. The full release of iOS 15 will likely coincide with the launch of the iPhone 13 family of phones later this year.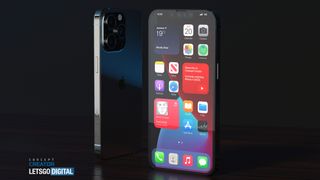 Read more:
iPhone 13: everything we know so far
The best iPhone for photography
The best iPads for image and video editing
The best iMac
The best MacBooks for photo editing