Over a quarter of consumers plan to give at least one used gift this Christmas, as the dual concerns of a tough financial year and environmental awareness have resulted in a more positive attitude towards sustainable gift giving.
The so-called Attenborough Effect – named for Sir David Attenborough, the legendary naturalist and host of documentaries such as Blue Planet II – has seen consumers adopt a more ecologically friendly mindset.
This has been born out by research conducted by retailer MPB, which specializes in used photography and videography equipment. The investigation found that 26% of British consumers intend to give a used gift this holiday season; of those, 37% are doing so to cut costs, while 31% are motivated by environmental concerns.
It's representative of a growing consciousness about sustainable shopping, with 54% of respondents stating that they are increasingly concerned about the environment. Indeed, 45% will make an effort to purchase products with packaging that can be recycled, with 40% intending to use recyclable gift wrap and send recyclable cards.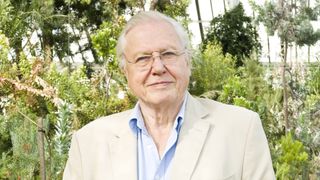 While the intention and consideration are certainly there to give more sustainable gifts, there is still a hesitation about giving someone a used present; 35% responded that they would like to give a second-hand gift, but would worry that the recipient would be upset or offended by the gesture.
However, 45% of those involved in the research said that they would be happy to receive a used gift (provided it is in good condition), with 30% saying that they would actually prefer to receive a second-hand gift.
"The data shows the stark reality of the pressures gift givers face at Christmas time, yet many people hesitate to gift used, which is more sustainable and often offers better value," says Matt Barker, CEO of MPB. "That said, it's heartening to see that so many people are open to receiving something special that comes with its own unique history and backstory.
"At MPB, we have always championed buying used – but we expect to see an even bigger boom in used retail over the next 12 months as the trend for buying sustainably continues to grow. The world needs more circular businesses, who advocate the mentality that buying used is better than buying new – and begin to offer products that, quite literally, don't cost the earth."
If you're interested in gifting (or even buying yourself!) a used camera, lens, flashgun or other piece of photographic of videographic equipment, visit MPB to browse virtually every digital camera system under the sun.
Read more:
Best mirrorless camera
Best DSLR
Best camera under $500 / Best camera under £500
Best cheap cameras