We like the OM-D E-M5 III a lot, as a compact and very powerful enthusiasts camera – and on Prime Day you can get it with the 14-150mm superzoom at a huge saving.
The E-M5 Mark III is the latest version of a legendary Micro Four Thirds camera, one that combines small camera dimensions with big camera features. Its 20MP sensor delivers detailed stills, and its in-body stabilization is among the best there is. It also shoots great, super-stabilized 4K video and has an amazing 30fps Pro Capture mode for freezing fast action.
• See all the remaining Prime Day deals
The lens included in this deal has an equivalent focal range of 28-300mm and is a very powerful do-it-all lens for this camera that normally costs hundreds of dollars on its own, so to get it included with the camera at this price is just amazing.
All you have to do now is decide whether you want your camera in black or silver…
• Olympus OM-D E-M5 III review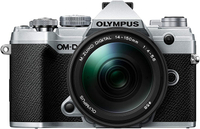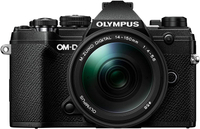 • Remember, Amazon prices can change, so while these deals are correct at the time of writing, prices and availability may alter. Find out how to join Amazon Prime, see the main Digital Camera World Amazon Prime Day deals article for more deals, and visit T3 or TechRadar for Prime Day deals across a whole range of tech products, not just cameras.
Read more:
• Best Olympus cameras
• Best Micro Four Thirds lenses
• Best mirrorless cameras
• Best enthusiast cameras
• 3 new Olympus lenses for 2020, with 100-400mm IS & 12-45mm Pro