Format recently announced the launch of Workflow, a new suite of productivity and communication tools that are designed to help professional photographers run their businesses. Excitingly, Format is offering Workflow Pro (worth $180) for FREE for a year – just make sure you snap up this deal before it expires on Wednesday 31 March!
Workflow is a new additional service from Format, who provide one of the best website builders for photographers around.
Format Workflow Pro deal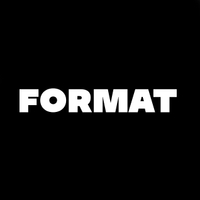 Workflow Pro | Worth $180 | Free for a year
Get an account with Workflow Pro from Format for one year for totally free. From transferring files to keeping track of all of your client information, Workflow Pro is designed to make running your photography business super simple.
Deal ends 31 March
Workflow Pro offers some fantastic productivity and communication tools to help professional photographers streamline their business and keep on top of all of their projects.
Client galleries
The Client Galleries not only enable pro photographers to easily share their images with their clients, but it also gives those clients the ability to favorite photos directly or share them with others for feedback. The Client Galleries also mean that the photographer can more easily up-sell their clients as well.
File transfers
Workflow Pro enables photographers to transfer files in multiple different ways, depending on the client's preference. Whether you want to use a branded zip file or a shareable gallery, Workflow Pro enables photographers to securely transfer up to 10GB of photos.
Client overviews
Ever feel overwhelmed by the amount of project information you have? Well, Workflow Pro is designed to give photographers the ability to organize their project information with ease. Client Overviews is designed to give photographers the ability to store their contacts, project notes, file transfers and Client Galleries in one place.
Read more
Best web hosting site for photographers
Best website builder
Best password manager
Best data recovery software for photos
Best online storage for photos