Image correction and enhancement specialist DxO has released PhotoLab 3, the latest version of its raw processing, lens correction and photo editing software.
DxO PhotoLab is already among the best photo editing software on the market, and the new features in this version include a DxO ColorWheel for advanced colour adjustments and replacements, an optimized Repair tool where you can now choose the repair 'source' area, a Local Adjustments Mask Manager for PhotoLab's extensive adjustment tools and now support for keywords in PhotoLab's PhotoLibrary module.
• Read more: Luminar AI review
DxO PhotoLab offers all the tools of regular photo editors, but takes a different direction, putting raw processing and lab-derived lens corrections right at the center of everything. It can extract extraordinary image quality even from the most humble equipment, and DxO's acquisition of the Nik Collection has brought powerful local adjustment tools too.
The DxO Nik Collection 2 includes both the Nik software suite and PhotoLab Essential, and we're told by DxO that there will be upgrade/uplevel options to incorporate PhotoLab 3.
PhotoLab doesn't offer layers, HDR merging, panorama stitching or other image merging tricks, but what it does offer is in-depth image enhancement and control pitched firmly at photo enthusiasts and experts preoccupied with image quality and prepared to go the extra mile to get it. Its out-of-the-box corrections are applied automatically, however, for those in a hurry or still learning.
New features in DxO PhotoLab 3
The new DxO ColorWheel offers a new and very different way to make adjustments to individual color ranges based on hue, saturation and lightness. It's a way to change the hue of a blue sky, for example, without changing other colors, or to change the color of a car or a flower, say.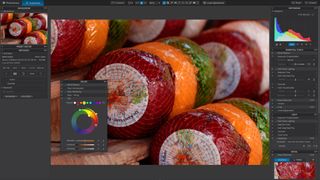 The Repair tool has been extended so that you can now choose the source area used to blot out sensor spots or larger unwanted objects, and as well as operating in an automatic tone-matching repair mode, it can now create direct clones too, with feathering and opacity control.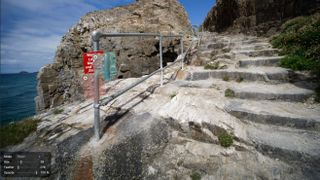 DxO is also making steady improvements to its PhotoLibrary module, the window where you can browse and organise your images. The latest version adds support for keywords, recognising and displaying those already added to images you import, and with the ability add, remove or rename keywords within the program.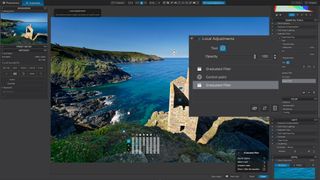 There's support for new cameras in this latest version too, including the Canon G5 X Mark II and G7 X Mark III, Nikon P1000, Panasonic G90/95, FZ1000 II and ZS80/TZ95, the Ricoh GR III and Sony's latest and hottest cameras, the Sony A7R IV and RX100 VII.
DxO says it's also improved its 'denoising' process for Canon and Olympus cameras and added no fewer than 3,000 optical modules, bringing its total number of camera/lens correction combinations to over 50,000.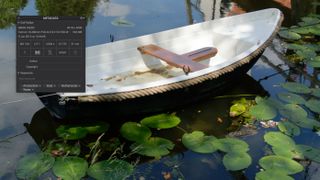 DxO PhotoLab 3 prices and availability
DxO PhotoLab 3 comes in a lower cost Essential edition and a more advanced Elite edition, both available now from the DxO website, and at a special reduced price until 24 November 2019.
The Essential edition costs $99.99/£86.99 instead of $129/£112 up until this date, and the Elite edition is $149.99/£129.99 instead of $199/£169. Upgrade/uplevel prices are also available for existing DxO users, again at reduced rates until 24 November.
Read more:
• This is the best photo editing software right now
• We pick the best video editing software for vloggers and filmmakers
• Get the bigger picture! These are the best monitors for photo editing