Our PhotoClub has changed, and now subscribers to Digital Camera, PhotoPlus and N-Photo magazines will receive offers, discounts and their free PDF handbooks via an email.

If you want to get these benefits, all you have to do is to subscribe to one of these best-selling photographic titles - and you will also receive the magazine and video disc by mail every four weeks.
Work out which of titles might be best for you check out our guide to our photo magazine subs deals
Key benefits include: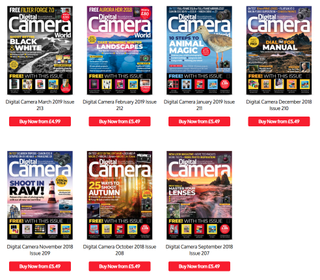 Discounted and free entry to selected events
Special offers and discounts on photography products
Magazine sent to you 13 times a year
Free video disc every issue
Free tips cards
This replaces the previous PhotoClub e-Learning offering. Existing PhotoClub members have been emailed details of how they can access the benefits of membership.
For non-members, ensure you get details of the new Club by signing up to the free email newsletter in the form below - and don't forget to join us on our social channels at Facebook, Twitter, Pinterest.