It's safe to say we've all heard of Adobe Photoshop. The market-leading photo editing app has become synonymous with picture editing, pixel bending and skin retouching since its debut in 1990, subsequently becoming a household name.
But have you heard of Adobe Photoshop Camera? It's an intelligent and free camera app for iOS and Android that brings Photoshop technology to your smartphone.
• Try it on iOS: Download here
• Try it on Android: Download here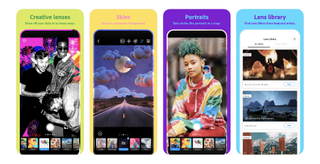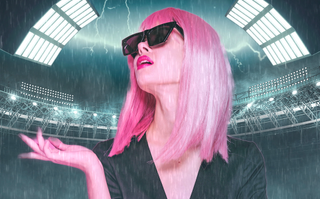 The headline here is that pop icon and Grammy winner Lady Gaga has teamed up with Adobe, launching three 'Rain On Me' lenses for the Photoshop Camera app called Rain On Me, Neon Pulse and Fantasy Skies. These transport you to the world of Lady Gaga using themes from of her song Rain On Me from her album Chromatica.
A competition has been launched to see who can create the best poster using the Rain On Me lenses in the Photoshop Camera app and there's a whole plethora of assets at your disposal too, from pictures of the famous pop star to lyrics from Rain On Me as as bright and vibrant typography that you can place in your composite image when building your poster.
Adobe suggests using the assets in any way you see fit, "from self-portraits to abstract representations of the Chromatica state of mind and beyond". And given the near-total nuttiness of everything in Gaga-land, the weirder, wackier and more wonderful you can be, the better.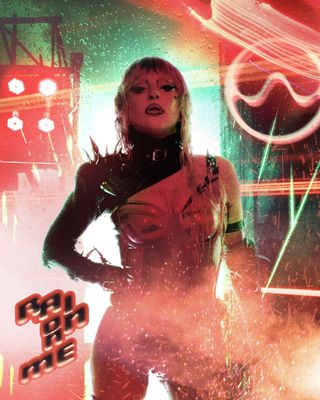 The grand winner will win $10,000 (or local currency equivalent) as well as a high resolution print of your poster signed by Lady Gaga herself and a 12-month All-Apps Creative Cloud subscription.
Nine runner up prizes will also be awarded, with each of these receiving $400 (or local equivalent) as well as signed Lady Gaga merchandise and a three month All-Apps Creative Cloud subscription.
Details on how to enter can be found on the official Adobe site here. The competition closes on 22 September 2020 10am AM PDT / 6pm BST.
Read more:
How to download Photoshop and try it free with Adobe Creative Cloud
How to download Lightroom and try it free for 7 days via Adobe Creative Cloud
100 Photoshop tips: learn all the tricks of the editing trade