If you've been thinking about getting some Canon kit, now is definitely the time as the manufacturer has rolled out its double cashback offers, giving you up to £440 off cameras, lenses and printers.
Canon has been running its standard winter camera cashback offers, which already offer solid savings. With the new double cashback, however, cameras like the Canon EOS R are slashed by a whopping £440 and the Canon EOS 5D Mark IV is discounted by an amazing £430.
In terms of glass, some of the best Canon RF lenses have been reduced by £400, including the phenomenal Canon RF 28-70mm F2L USM and Canon RF 85mm F1.2L USM.
There are huge savings on some of the best Canon lenses for DSLRs, too (which can also be seamlessly adapted to EOS R cameras), including £250 off the Canon EF 70-200mm F/2.8L IS USM III and £300 off the Canon EF 24mm f/1.4L II USM.
And if you love printing out your photos in the best possible quality, you can save big on Canon's printers as well – with £250 off the awesome Canon imagePROGRAF Pro-1000 A2 photo printer.
Full details of the Winter Cashback offer are on the Canon website, and all the information about the Double Cashback offer can also be found on the Canon promotional page.
Canon Double Cashback cameras
Canon EOS R – £440
Canon EOS 5D Mark IV – £430
Canon EOS RP – £220
Canon EOS 6D Mark II – £250
Canon EOS 90D – £210
Canon EOS M6 Mark II – £170
Canon PowerShot G5 X Mark II – £180
Canon PowerShot G7 X Mark III – £120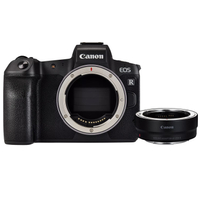 Canon EOS R + lens adapter: £1,879.99 £1,439.99 (cashback)
Save £440 with cashback on Canon's groundbreaking full-frame mirrorless camera! Its 30.3MP full frame sensor is perfect for stills and 4K video, and the new RF mount opens a world of bleeding edge optics – plus the included EF-EOS R adapter enables you to use all that existing excellent EF glass, too!
UK double cashback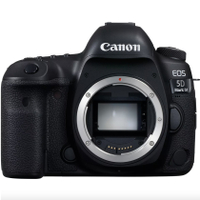 Canon EOS 5D Mark IV: £2,799.99 £2,369.99 (cashback)
Get £430 cashback on the workhorse of choice for pro and advanced shooters, the mighty 5D Mark IV – with its 30MP full frame sensor, 4K video, dual card slots and weather sealing, it can handle whatever you throw at it!
UK double cashback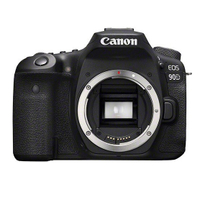 Canon EOS 90D: £1,209 £999 (cashback)
Save £210 thanks to Canon's winter cashback offer and get this brilliant all-action DSLR with 32.5MP sensor, uncropped 4K 30p video, 1080p 120fps slow-mo, and 10fps burst shooting. Sports? Wildlife? Landscapes? Video? The 90D does it all!
UK double cashback
Canon Double Cashback lenses
Canon RF 28-70mm F2L USM – £400
Canon RF 85mm F1.2L USM – £400
Canon RF 50mm F1.2L USM – £360
Canon RF 15-35mm F2.8L IS USM – £250
Canon RF 70-200mm F2.8L IS USM – £250
Canon RF 24-70mm F2.8L IS USM – £250
Canon EF 85mm f/1.4L IS USM – £180
Canon EF 24mm f/1.4L II USM – £300
Canon EF 35mm f/1.4L II USM – £300
Canon EF 16-35mm f/2.8L IS USM – £250
Canon EF 24-70mm f/2.8L II USM – £250
Canon EF 70-200mm F/2.8L IS USM III – £250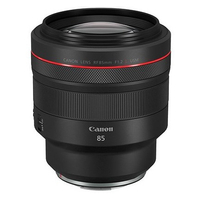 Canon RF 85mm f/1.2L USM: £2,799 £2,399
Save £400 on perhaps the most phenomenal 85mm lens ever made. The RF 85mm f/1.2L captures mind-blowing portraits with impossibly beautiful bokeh and blur, while retaining pin sharpness even wide open. You won't fail to be bowled over by this lens!
UK double cashback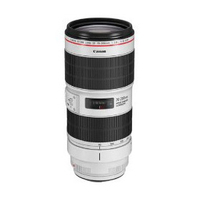 Canon EF 70-200mm F/2.8L IS III USM: £2,149 £1,899
Save £250 on the brilliant Mark III version of the 70-200mm trinity lens. Its constant f/2.8 aperture and weather sealing make it ideal for professional use, and the 3.5 stops of image stabilization mean that you'll get sharp, steady shots even at maximum range.
UK double cashback
Canon Double Cashback printers
Canon imagePROGRAF Pro-1000 – £250
Canon Pixma Pro-10S – £100
Canon Pixma Pro-100S – £100
Canon Pixma iP8750 – £80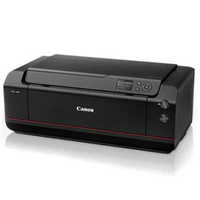 Canon imagePROGRAF Pro-1000: £1,099 £849
Save £250 on this powerhouse A2 photo printer. It may be a few years old, but the Pro-1000 still more than cuts the mustard for pure image quality, which is combined with classic Canon robustness. If you print big, you can't go wrong with this beast!
UK double cashback
Read more:
Best Canon cameras
Best photo printers
Best large format printers