Atomos has announced the launch of the new Atomos Shinobi 7, a bigger, brighter version of its original dedicated camera monitor, the 5in Atomos Shinobi.
The Atomos Shinomi 7 features a screen that is not only larger than the original but more than twice as bright. With a calibrated peak brightness of 2200nits (the original Shinobi was rated at 1000nit), the Shinobi 7 can be used in the brightest of environments without the need for a sun hood or for conversion of Log inputs for HDR monitoring.
• Read more: Best on-camera monitors
The high-quality touchscreen offers a full ten-stop dynamic range, allowing videographers to preview HDR video in the field. It supports a wide range of LOG formats (such as Canon's CLog/CLog2/CLog3 and Sony SLog/SLog2/SLog3) and can display these in a variety of ways to replicate your post-production workflow, using LUTs (look-up tables). Thanks to its HDMI input the Atomos Shinobi 7 is compatible with most recent cameras, smartphones and other video devices.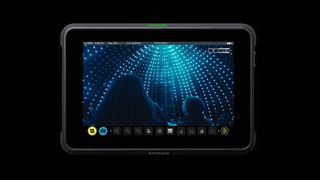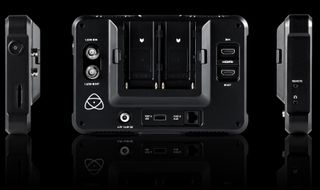 Other highlights include: HDMI 2.0 support for 4Kp60, 3G SDI support up to 2Kp60; dual NPF battery slots for continuous power; 3D LUT support with Preview and Loop out; touch screen camera control via an optional cable for compatible cameras of iris, white balance, shutter speed and ND; exposure tools including histogram, waveform, false colour and zebras; and headphone monitoring of camera audio.
With numerous configuration options the Atomos Shinobi 7 would make an ideal director's or focus puller's monitor, and for filmmakers who like to present to camera it would make the perfect companion to the best vlogging cameras, with its direct hotshoe attachment.
Atomos is well known for making monitors with built-in video recorders – such as the Atomos Ninja V. But the Atomos Shinobi 7 is just the company's second dedicated monitor, which provides a more affordable option for the amateur video maker (the original Atomos Shinobi was priced at just $399 on release and is now $100 cheaper). The Atomos Shinobi 7 will be priced at $699 and will be available in early June.
Read more
Best video editing software
Best 4K cameras for filmmaking
Best 4k editing monitors and screens
BenQ SW270C review
RGB histograms: pro tips for perfect colors