The wait is finally over: Sigma has released its first ever lenses for the Nikon Z mount, in the form of three super-fast primes in its Contemporary range.
The Sigma 16mm, 30mm and 56mm f/1.4 DC DN Contemporary lenses are designed for APS-C bodies like the Nikon Z fc, Nikon Z50 and Nikon Z30, where they enjoy effective focal lengths of 24mm, 45mm and 84mm respectively.
This makes them a useful trio that gives Nikon Z shooters access to a wide-angle lens for landscapes and street photography, an all-purpose nifty fifty equivalent, and a fast portrait lens.
Of course, while they're designed for DX crop sensors, they can also be used on full frame bodies like the Nikon Z5 and Nikon Z6 II in crop mode – though now that Sigma has started producing Z lenses, it's pretty safe to assume that FX glass is going to be on the way.
While the three lenses are new to the Z mount, they aren't optically new; they're already available for Sony E, Fujifilm X, Canon EF-M, Micro Four Thirds and L-Mount. However, that means that we can vouch for their optical excellence as we've reviewed them before – with two of them scoring the full five stars.
We're currently in the process of testing the Z-mount versions on Z-mount bodies but, until we bring you full reviews, here's a rundown of each optic: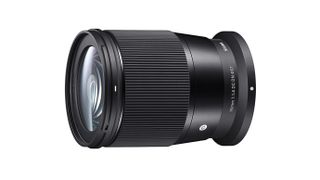 From our five-star, Gold Award-winning review: "High-quality optics with fast aperture ratings generally come with a big build and a high cost. This Sigma lens is beautifully built, handles really nicely and delivers sumptuous image quality.
"Everything's packed into a compact and lightweight package that's utterly in keeping with the mirrorless crop-sensor cameras for which it's designed. It simply ticks every box."
The Sigma 16mm f/1.4 DC DN | C (Nikon Z) is available from April 21 for $499 / £449.99 (Australian pricing TBC).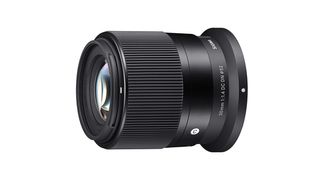 From our 4½ star review: "Lightweight in build and selling price, this is a high-performance standard prime that combines very good build quality and nice handling characteristics with solid all-round performance. Autofocus is fast and accurate, yet smooth and virtually silent for movie capture.
"Image quality is excellent overall although, as is usually the case with fast prime lenses, axial chromatic aberration can be noticeable when shooting wide-open. All things considered, this Sigma is terrific value at the price."
The Sigma 30mm f/1.4 DC DN | C (Nikon Z) is available from April 21 for $399 / £349.99 (Australian pricing TBC).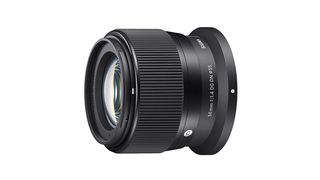 From our five-star, Gold Award review: "It's another winner from Sigma's Contemporary line-up of f/1.4 primes for mirrorless crop-sensor cameras. Like the 16mm and 30mm lenses, it's well-built but small and light, and feels right at home on a compact mirrorless body.
"Even so, it goes large on performance, with rapid autofocus and superb image quality. And it does all this at a very affordable price, making it standout value for money."
The Sigma 56mm f/1.4 DC DN | C (Nikon Z) is available from April 21 for $499 / £449.99 (Australian pricing TBC).
If you enjoyed this article, you might be interested in checking out the best Nikon lenses and the best Nikon Z lenses specifically for mirrorless cameras.