Mount this dinky new Sigma 16mm f/1.4 DC DN | C lens on a Canon EOS M series camera and you'll get an 'effective' focal length of 25.6mm in full-frame terms. In other mount options, it works out to 24mm on Sony E mount crop-sensor bodies, and 32mm for Micro Four Thirds. That puts it in the territory of being anything from a seriously wide-angle prime to an ideal lens for street photography, landscapes, architectural interiors and more besides.
Read more: Best Canon lenses
Sigma 16mm f/1.4 DC DN | C: Specs
Lens mount: Canon EF-M, MFT, Sony E
Elements/groups: 16/13
Angle of view: 80 degrees
Diaphragm blades: 9
Minimum aperture: f/16
Minimum focusing distance: 0.25m
Maximum magnification ratio: 0.1x
Filter size: 67mm
Dimensions: 72x92mm
Weight: 405g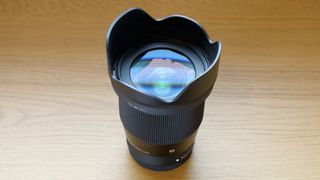 Sigma 16mm f/1.4 DC DN | C: Build and handling
Whereas Sigma's 28mm f/1.4 Art lens for full-frame DSLRs weighs in at nearly a kilogram, its 'Contemporary' lenses are built to a more space-saving, lightweight ethos. This 16mm gives a similar effective focal length and fast aperture rating for crop-sensor mirrorless cameras, but it's less than half the weight, at 405g. It's refreshingly small for such a fast, wide-angle lens too, measuring 72x92mm with a 67mm filter thread, and comes complete with a bayonet-fit hood.
The lens feels solid and well-built. Handling is completely straightforward but very refined. The only moving part is the focus ring which is nice and wide, and operates with supreme smoothness. That's mainly because instead of a mechanical linkage, its electronically coupled to the virtually silent stepping motor that drives the focusing system.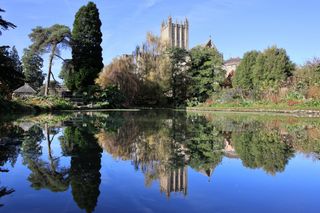 Although small, the lens packs in no less than 16 optical elements. These include three top-class FLD ('Fluorite' Low Dispersion), two SLD (Special Low Dispersion) and two aspherical elements. The overall aim is to maximize sharpness and contrast, while keeping chromatic aberrations and distortion to a minimum. Super Multi-Layer Coating is also applied to minimize ghosting and flare.
As we've seen with an increasing number of Sigma's Global Vision lenses for Canon DSLRs, this new M-mount lens is preloaded with data for enabling in-camera corrections for aberrations like peripheral illumination, chromatic aberration and diffraction, where featured in the host camera.
Sigma 16mm f/1.4 DC DN | C: Performance
Naturally, there's not a whole of point in having a fast f/1.4 lens if image quality doesn't hold up when shooting wide-open. As it turns out, sharpness and contrast are maintained very well at the widest aperture. Another bonus is that the wide aperture and short 25cm minimum focus distance enable a fairly tight depth of field and good bokeh, enabling interesting perspective effects.
Even when uncorrected in-camera, vignetting is fairly minimal for such a fast, wide-angle lens. Stop down to f/2 and it becomes fairly unnoticeable. Ghosting and flare are also well controlled, and the same goes for barrel distortion.
Tested on Canon EOS M5 and M50 cameras, we found autofocus to be speedy and highly accurate for stills, while enabling smooth autofocus transitions during movie capture. The E-mount edition of the lens is designed to make the most of Sony's Fast Hybrid AF system. As with other Sigma lenses in the series, there's no optical image stabilization.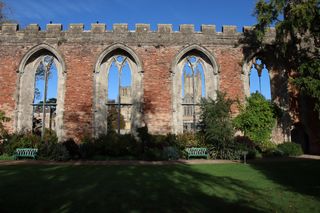 Sigma 16mm f/1.4 DC DN | C: Lab tests
Sharpness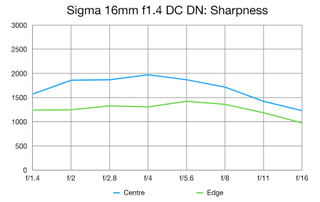 Images look really crisp even when shooting wide-open at f/1.4, right to the edges of the frame.
Fringing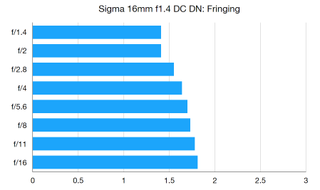 There's virtually no color fringing and corrections are enabled anyway, in most EOS M cameras.
Distortion: -2.55
Despite the wide viewing angle, barrel distortion is no worse than in Sigma's companion 30mm lens.
Sigma 16mm f/1.4 DC DN | C: Verdict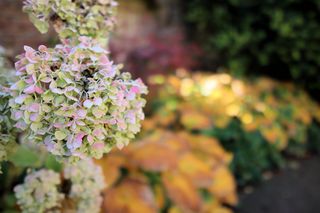 High-quality optics with fast aperture ratings generally come with a big build and a high cost. This Sigma lens is beautifully built, handles really nicely and delivers sumptuous image quality. Everything's packed into a compact and lightweight package that's utterly in keeping with the mirrorless crop-sensor cameras for which it's designed. It simply ticks every box.
Read more
How many Canon EF-M lenses are there? We count 31
Best Sony lenses in 2019: top lenses for Sony mirrorless and Alpha cameras
The best Micro Four Thirds lenses
Best wide-angle lenses for Nikon cameras in 2019: for DSLRS and Nikon Z
Best lenses for astrophotography in 2019