ACDSee Photo Studio is designed to handle your whole photographic workflow, from image organizing through raw processing to advanced techniques like layered composites, HDR merges, focus stacking and more.
In that sense it could be seen as a Lightroom rival, though where Lightroom needs a program like Photoshop for more advanced techniques, ACDSee Photo studio does it all within a single app. It's another interesting option in an increasingly competitive photo editing software marketplace.
It is a Windows only program, though, like arch rival PaintShop Pro 2020 Ultimate, which does limit its audience in a market where most rivals come in both Mac and PC versions. It will also need to square up against the dual platform ON1 Photo RAW 2020, which has cloud integration in the pipeline.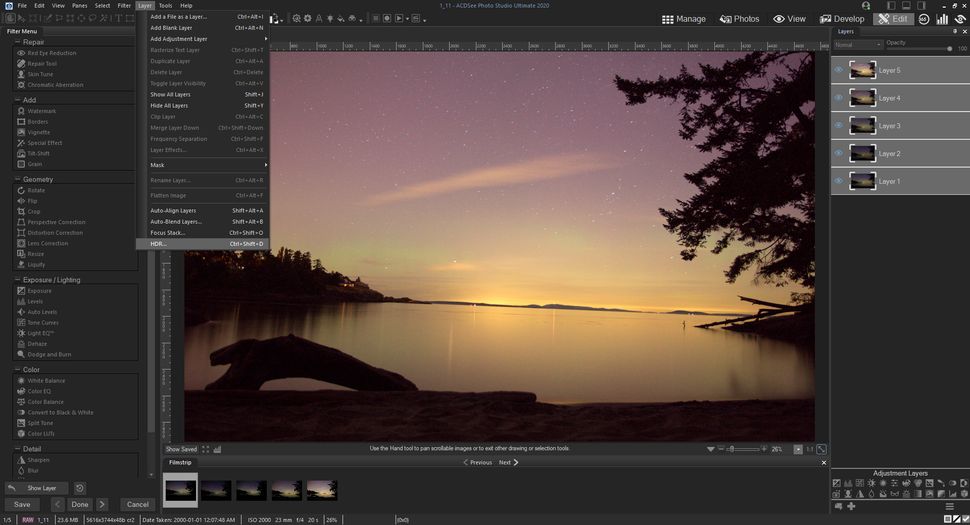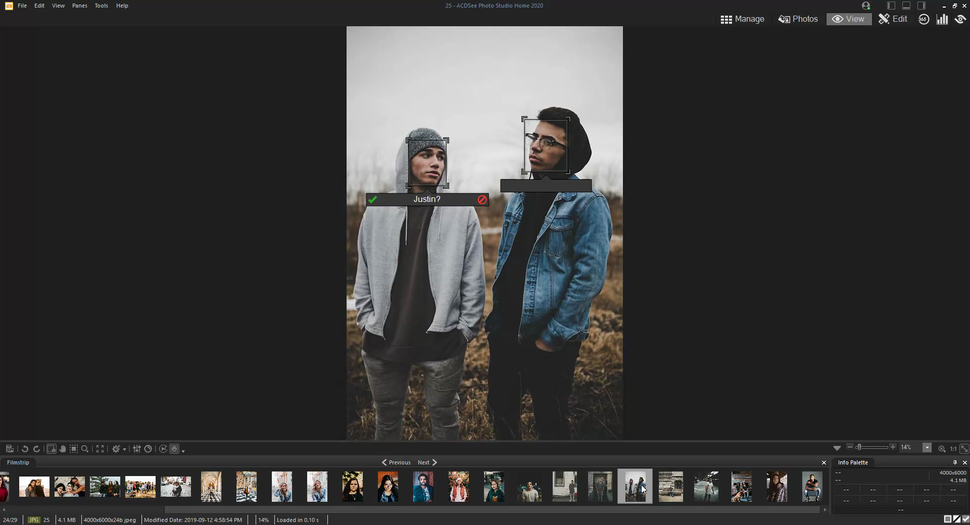 ACDSee Photo Studio Ultimate 2020 new features
Amongst the many changes in this version, ACDSee has introduced improved face recognition and face detection, so that the software can now suggest possible names for face, search images using suggested names (or auto-named or unnamed) faces and embed face data for future use.
The new version also brings a focus stacking feature especially useful for close up and macro photography, and an HDR merge option for high dynamic range photography.
Its new Blended Clone feature combines the effects of the Smart Erase and Clone tool to smoothly integrate 'source' pixels into the repair area for a much more natural looking result.
The layers support has been improved too. It's now possible to use the Text too in layers and non-destructively, so that you can re-edit it later, and a new Resize Canvas option makes it easier to create composite images or add solid backgrounds.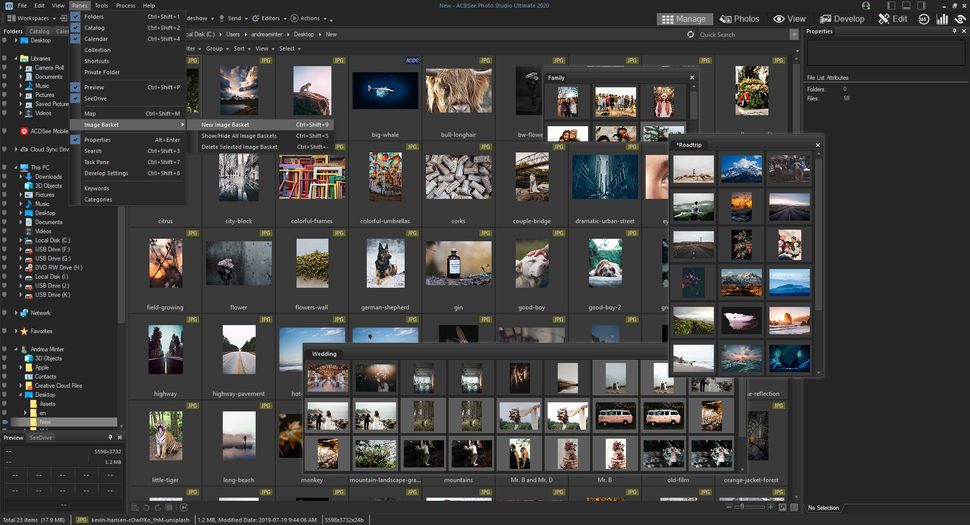 ACDSee has also added raw support for a whole bunch of new cameras: Sony RX0 II (DSC-RX0M2) , Sony A6400 (ILCE-6400), Sony DSC-RX100M, Olympus TG-6, Panasonic LUMIX DC-G99 (DC-G90, DC-G91, DC-G95), Panasonic LUMIX DC-FZ1000M2 (DC-FZ10002), Panasonic LUMIX DC-ZS80 (DC-TZ95, DC-TZ96, DC-TZ97), Fujifilm X-T30, Fujifilm GFX 100 - Uncompressed RAW only, Fujifilm XF10, Fujifilm X-T100, Hasselblad H3D, Hasselblad X1D II 50c, Hasselblad CW, Hasselblad CFV-50c/500, Hasselblad CF-132, Hasselblad H5D-50c, Hasselblad H5D-40, Hasselblad CFV, Hasselblad CFV-50, Sony A7R IV, Sony RX100VII (DSC-RX100M7), Hasselblad L1D-20C.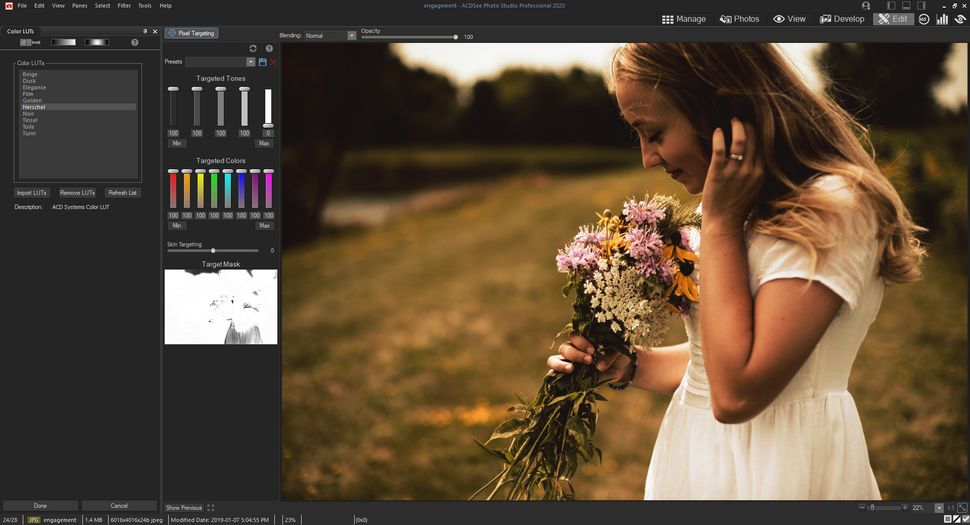 ACDSee Photo Studio Ultimate 2020 pricing
You can buy ACDSee Photo Studio Ultimate 2020 on a perpetual license for $149.99, but it's also available on a subscription of $69/year.
Read more:
• This the the best photo editing software right now
• Which are the best desktop computers for photo editing?
• On a budget? This is the best free photo editing software