It's no secret that photography can be an expensive hobby. Us photographers have wishlists of the gear that we constantly dream about as we're always on the hunt for the next bit of camera kit that will help us improve our photography game.
Christmas is a great time to gift the photography lovers in your life a new gadget or gizmo that will expand their creative possibilities and help them take better photos, whether that's a new lens, camera bag, tripod, memory card or even a humble cleaning cloth.
There's a huge amount of choice when it comes to photography gifts that it's easy to be a bit overwhelmed, so in this guide we aim to make it easy to buy perfect presents for Canon photographers. So if you want to treat your better half, family member or friend to a new piece of photo kit and know they shoot on a Canon camera our top 30 picks below are for you!
1. Canon EOS M50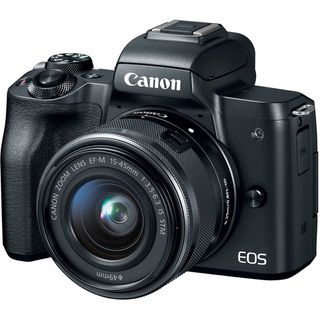 This budget-friendly mirrorless Canon EOS is small and mighty with a 24.1MP APS-C sensor for brilliant image quality, Dual Pixel CMOS AF for rapid autofocusing and a DIGIC 8 processor for speedy image processing. Too add to its impressive spec sheet is 4K video and 5-axis in-body image stabilisation as well as WiFi and Bluetooth!
2. PhotoPlus: The Canon Magazine subscription offer!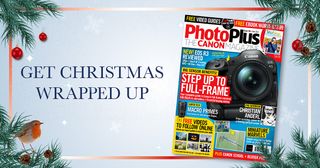 Check out our incredible Christmas subscription deal for PhotoPlus: The Canon Magazine just for you – save up to 33% when you subscribe today!
Subscribe, save money, and get your favorite Canon magazine delivered to your door every month! Don't miss out on this amazing deal available in the UK and overseas!
In every issue of the No.1 Canon photography magazine, we feature the best Canon pro photographers and the best EOS experts. Every issue is packed with new Canon techniques, tutorials and tests to help you take better photos, to inspire you, and to help you make more informed purchases!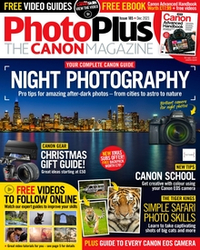 PhotoPlus: The Canon Magazine is the world's only monthly newsstand title that's 100% devoted to Canon, so you can be sure the magazine is completely relevant to your camera and lenses. Every issue comes with free photo projects and video guides.
Save up to 33% Get Christmas wrapped up early this year!
3. 3 Legged Thing Ellie L-bracket
The Ellie is a brilliant L-Bracket that the PhotoPlus team has enjoyed on multiple photoshoots. It makes it a breeze to shoot in both the portrait and landscape orientations when working on a tripod and comes with tools for adjustment to help get a snug fit to your specific camera. It also comes in slightly different size variations and copper and grey colours.
4. Lensbaby Spark 2.0 Sweet 50 lens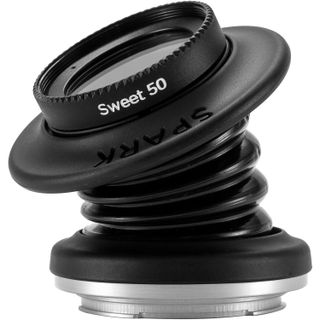 Get amazing and unique shallow depth-of-field effects with this 2nd generation of Lensbaby's popular Spark lens. The new model comes with a bellows style design so you can push and pull the focus into place for incredible results. It also comes with a Sweet 50 lens and built-in aperture ring. Available for Canon cameras EF and RF mounts.
5. Canon PowerShot G7 X II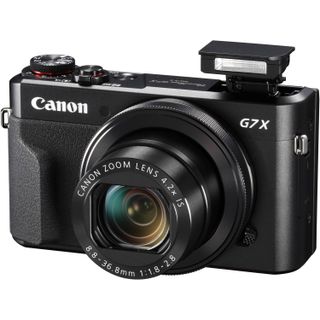 If you're after a pocketable but formidable camera then look no further than the Canon PowerShot G7 X Mark II which packs professional camera features into a compact camera that fits in a pocket.
Boasting a 1.0-tуре ѕеnѕоr, brіght f/1.8-2.8 lеnѕ аnd ѕuреrіоr DІGІС 7 рrосеѕѕіng еngіnе, thіѕ росkеt-ѕіzеd, lаrgе-ѕеnѕоr соmрасt оffеrѕ DЅLR-lіkе сrеаtіvіtу whеn сарturіng bоth ѕtіllѕ аnd Full НD vіdео.
6. Canon RF 35mm F1.8 IS Macro STM lens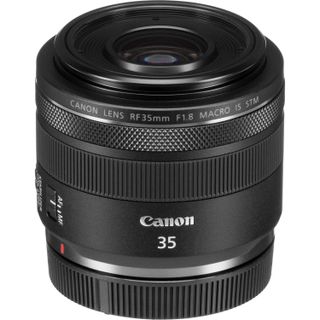 If you own one of Canon's mirrorless full-frame bodies, such as the EOS R, EOS RP or EOS R6, then this may be the perfect lens for you. This 35mm optic is specifically made of Canon's full-frame mirrorless RF mount and is incredibly versatile with a wide-angle 35mm focal length, super wide f/1.8 maximum aperture for shallow depth-of-field effects and creamy bokeh as well as 0.5x macro functionality so you can super close to subjects too!
7. Manfrotto XPRO Ball Head 200PL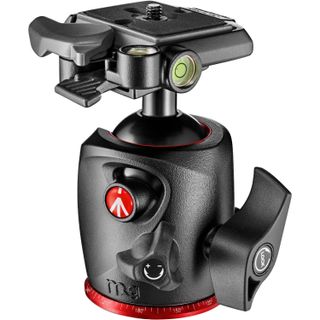 Quickly compose your scene with this fantastic ball head from Manfrotto, featuring the traditional 200PL quick-release plate. This reliable and sturdy ball head weighs just 500g but can support up to 10Kg of camera equipment!
8. Polaroid Hi-Print 2x3 Pocket Photo Printer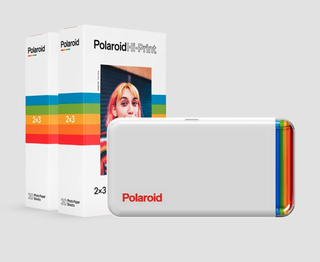 Create 'real' 2x3" photo prints wirelessly direct from your smartphone for instant memories and a retro aesthetic - it's the perfect stocking filler!
9. SRB Photographic Elite Bundle Kit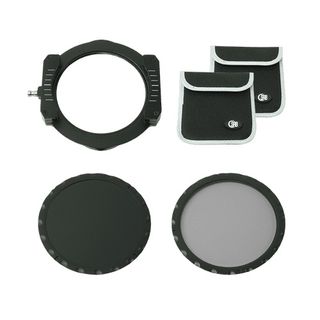 This brilliant SRB Filter Kit comes complete with a circular polarizer, 10-stop neutral density filter, filter holder and protective carry pouch.
10. Lowepro Flipside BP300 AW III backpack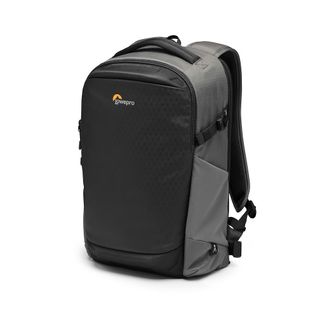 The latest generation of Lowepro's legendary Flipside camera backpacks takes on a new layout and improved usability and durability. It also has an addition of a secure primary rear-access panel with an easy-grab rear handle. It boasts thеrmоfоrmеd frоnt rеіnfоrсеmеntѕ whісh оffеr hіgh аbrаѕіоn rеѕіѕtаnсе, аnd а РU соаtіng оn thе ехtеrіоr соаtіng whісh рrоvіdеѕ ехtrа рrоtесtіоn frоm thе еlеmеntѕ. Looking for a reliable camera backpack that can withstand whatever you throw at it? Look no further than the Lowepro Flipside BP 300 AW III.
11. Canon PIXMA TS6350/6320 printer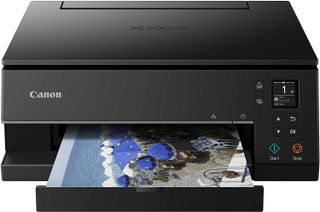 The perfect choice for printing of both documents and high-quality photos.
12. Canon EOS 2000D / Rebel T7 DSLR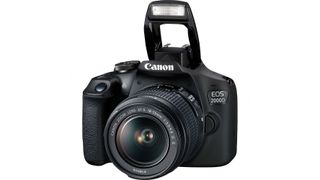 If you're looking to see a big step up in quality from your phone, compact or even bridge camera then a DSLR would be a great choice for you. Canon's EOS 2000D / Rebel T7 is their most budget-friendly model, costing around £329 with a kit lens. Though an entry-level model, the EOS 2000D is packs some impressive features include a 24.1Mp APS-C sensor 19x larger than that of an average smartphone so you'll see a huge step up in image quality. It also has a robust build quality, optical viewfinder for easy composition, is capable of recording Full HD video clips and features WiFi and NFC connectivity so you can pair it to your smartphone. It also boasts Canon's EF-S lens mount allowing you to fit any of Canon's vast array of EF and EF-S lenses.
13. Canon EF-S 10-18mm f/4.5-5.6 IS STM Lens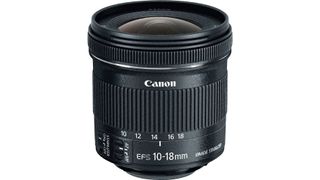 The 18-55mm kit lenses that come with the latest Canon cameras have fantastic autofocus and impressive sharpness, however they don't give you a very wide angle at the 18mm end (28.8mm full-frame equivalent). That's a where a wide angle lens comes in!
Canon's 10-18mm f/4.5-5.6 IS STM lens gives you a much wider perspective to play with and is an affordable optic that compliments Canon's budget-friendly APS-C cameras, such as the EOS 2000D and 250D.
Having used this lens extensively, we found it to be super sharp and very fast to autofocus too thanks to its STM motor. It also features IS (Image Stabilisation) to help curb camera-shake when taking stills and recording video handheld.
14. Canon EF 50mm f/1.8 STM Lens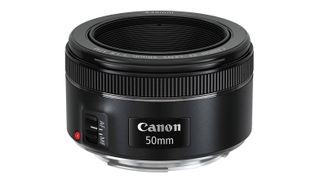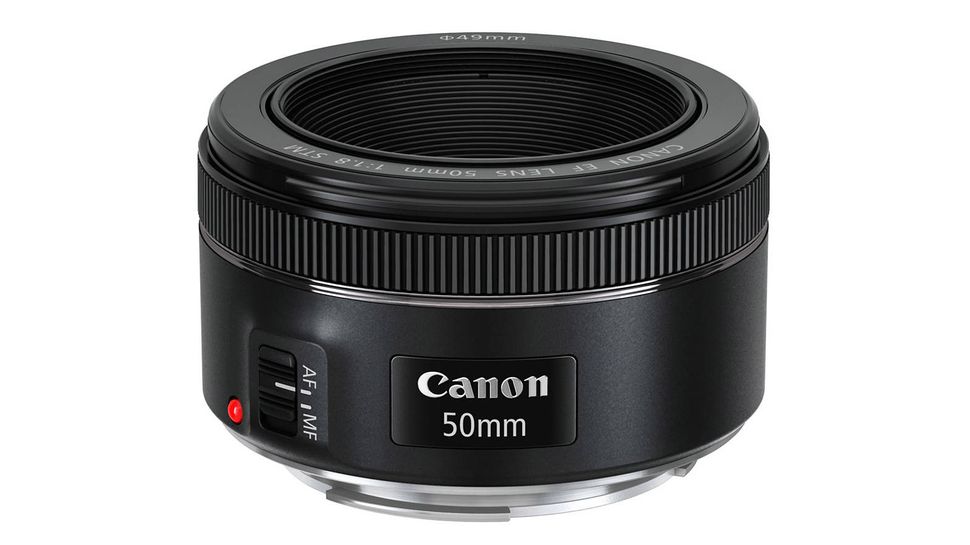 Every photographer should own a 50mm prime lens. Not only because they're fantastic tools for getting creative with photography, often boasting super fast apertures like f/1.8 which makes it much easier to blur backgrounds for super shallow depth-of-field effects and beautiful bokeh. But because they are some of the most affordable lenses that you can buy for your Canon EOS DSLR or mirrorless camera. This Canon EF 50mm f/1.8 STM costs just £129 brand-new so could be the perfect stocking filler this Christmas and offers brilliant value for money.
15. LensPen DSLR Cleaning Kit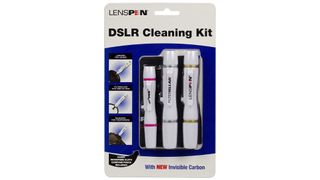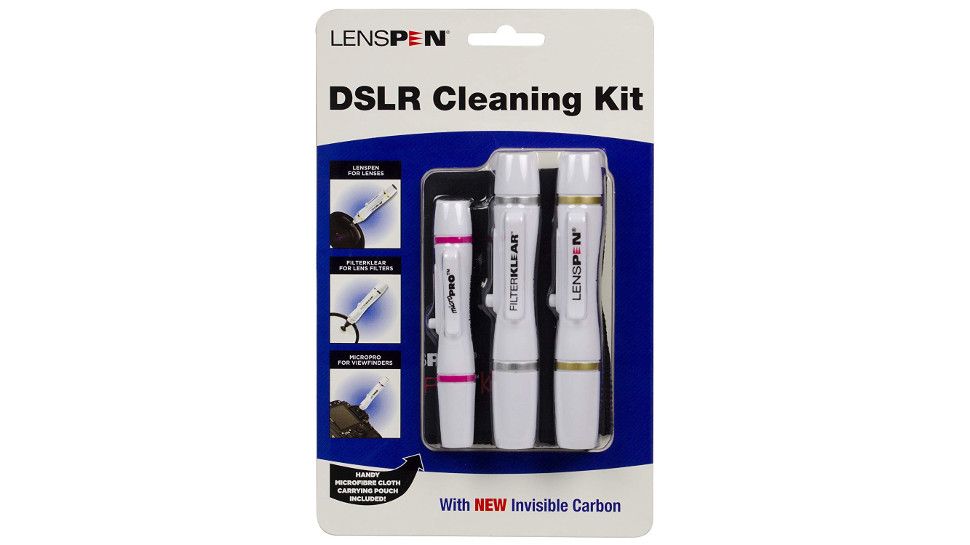 The basic LensPen design has been around for many years and now comes in various sizes to suit lenses from large DSLR optics down to tiny phone camera hardware. We like the NLP-1 variant, the original design, which is suitable for larger lenses. Its standout feature is its 12mm diameter tip. This has a slightly concave surface to follow the curvature of your lens's front element, and is coated in carbon to enable it to remove grease and fingerprints without resorting to a liquid cleaner. Amazingly, the system works. Lenses with lots of fingerprints will require around 10 seconds of wiping with the carbon tip to achieve a perfect finish, but more typically marked optics come up gleaming in moments.
16. Canon Speedlite EL-100 Flashgun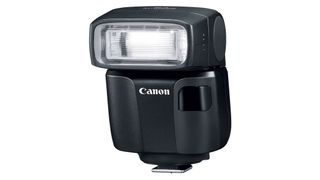 An external Speedlite flashgun is useful for a huge range of photographic genres helping you illuminate dark scenes, fill in shadows or light your subjects creatively with off-camera flash. The EL-100 Speedlite is Canon's most budget-friendly flashgun that can be mounted to the hotshoe on your Canon EOS DSLR or mirrorless to provide more powerful lighting than the built-in pop-up, or can be used off-camera to get more creative with your lighting too. Although a very budget-friendly model, the EL-100 packs in impressive features like a stroboscopic mode, 2nd curtain sync, a manual zoom head that can be rotated and tilted to bounce of a wall or ceiling and has a powerful guide number of 26 too.
17. Canon BR-E1 Wireless Remote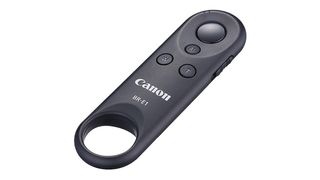 The BR-E1 allows you to trigger Bluetooth-compatible Canon EOS cameras from 5m away, opening up creative possibilities for you and your Canon camera. Shooting with a wireless remote is handy for shooting selfies and group photos, as well as wildlife where you need to keep distance from your camera. This brilliant Bluetooth remote controller is compatible with many Canon cameras including the entire EOS R range.
18. BlackRapid Breathe Binocular Strap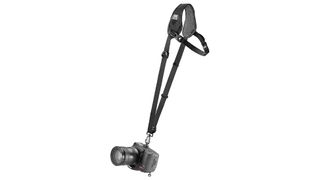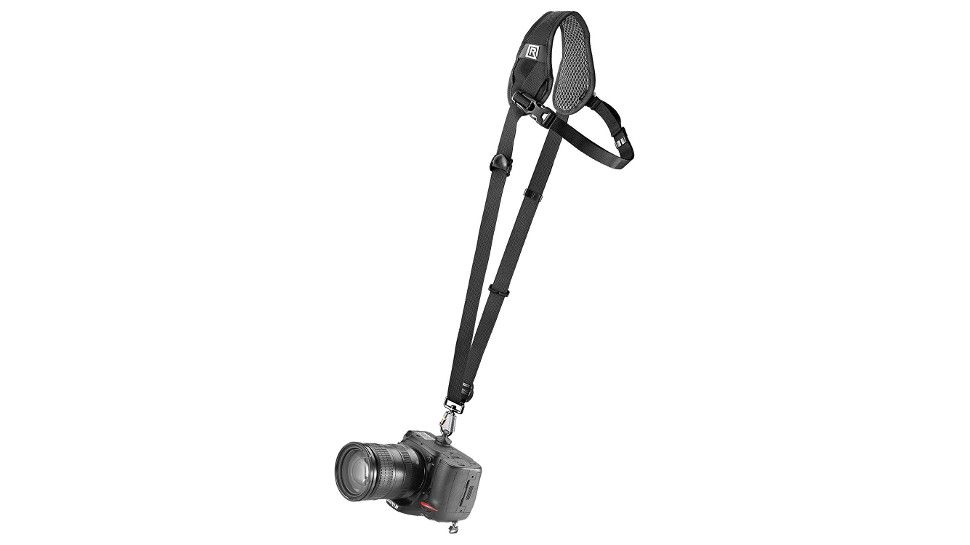 While it's billed as a strap for binoculars, this neck strap will attach to a camera equally easily. Its unique feature is a breathable, stretchy and very flexible neck pad. It also folds small and can be detached quickly. Its price might be a little high for some, but you do get an impressive amount of engineering for your money here. Plus, black never goes out of fashion.
19. SanDisk 32GB Extreme Pro 300MB/s UHS-II SDXC