The best online photography courses afford you the opportunity to get one-to-one tuition from some of the biggest names and top experts in the industry. Who wouldn't want a private photography lesson from Annie Leibovitz? Or a complete Photoshop walkthrough from an Adobe guru? Or a live 'in the trenches' session on wedding photography conducted during an actual wedding?
Previously you would have to attend workshops, go on training courses, become an apprentices or read dozens of books to get this knowledge. Of course, there are plenty of photography tips, photography cheat sheets and home photography ideas that can give you a great grounding – but nothing can replace a structured syllabus of learning that a dedicated course provides.
We've rounded up the very best courses out there across a spectrum of genres. Whether you're a complete newbie to photography, a weekend wedding shooter, or you'd like to dip your toe into areas like macro shooting and videography, there are options here to cover multiple areas and ability levels.
So put on your thinking cap, break out your notebook and get ready to boost your learning and understanding with the best online photography courses…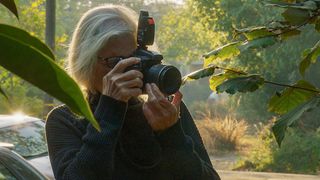 The online learning sphere has become an incredibly crowded one, but Masterclass stands out by working with the biggest names in their fields: Samuel L Jackson, Neil Gaiman, Gordon Ramsey, Serena Williams, Christina Aguilera, Martin Scorcese, Neil deGrasse Tyson… and in this case, Annie Liebowitz. As you can imagine, the knowledge on offer is second to none, and the production values are sky high.
Leibowitz uses examples from her storied career to convey her wisdom, in the form of her extensive portfolio and taking you behind the scenes of a Vogue photoshoot. She is definitely in the camp of "it's not the gear, it's the idea", so rather than a tour de force of technicality this course focus on conceptualizing, shooting with natural light, and bringing images to life in post production.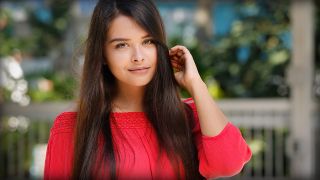 If you're just getting started in photography, this course does exactly what it says on the tin. Beginners really should start here, as renowned photographer and trainer Scott Kelby tells you everything you need to know about camera gear, settings and how to go about shooting.
Rather than dry recitations of principles, this highly informal instructional sees Kelby sharing things like his favorite lenses and f-stops. This gives you a real leg up on learning, as the course functions a lot like accompanying him on a shoot; for a given scene, he'll tell you things like what aperture he would use or what tricks he would employ to get sharp shots. For a supercharged start to shooting, look no further.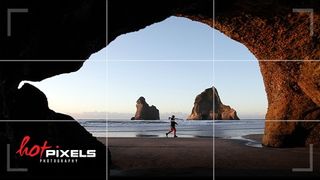 If you already know your camera basics, but want to get the most out of shooting outdoors, this course will help you understand how to use your kit in a landscape environment to start shoot stunning images. It helps that tutor Ray Salisbury is based in the living postcard that is New Zealand, for sure, but that just means he can share an extraordinary range of settings, from rolling hills to wild beaches to crashing waterfalls.
Salisbury invites you to look over his shoulder at the settings he's using, and goes over how to fundamentals like the rule of thirds to varying scenes. And to ensure that you won't forget what you've been taught, this course has downloadable cheat sheets that you can take with you when you go out on your own!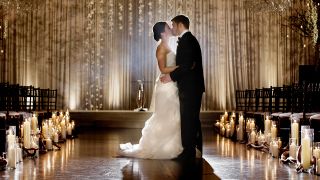 Bob Davis has made a career out of shooting big events and lavish weddings, wrestling with aggressive indoor illumination, underpowered venue mood lighting and beautiful but dim candlelight. As such, he's become a master of not just controlling light by adding flash, but also of working with and getting the most out of the existing light on-location.
This course is designed to give you a foundation in how to understand light. You'll be introduced to lights, gels and modifiers, as well as DIY "dirty landing" tools. To illustrate, Davis takes you on three example shoots in different conditions, including an engagement session and an abandoned building shoot. Once you're finished, you'll be ready to take photographs whatever the light is doing.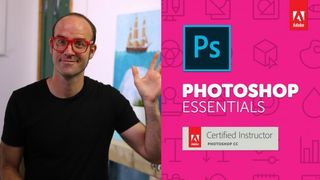 One of the best and most comprehensive courses out there, this fantastic class featuring 87 lessons and over 8 hours of instructional video! No previous knowledge of Photoshop or photography is necessary, as brilliant teacher Daniel Scott will show you everything you need to know. (If you already know the fundamentals, we highly recommend Scott's next class, Adobe Photoshop CC – Advanced Training Course).
Learning here is project-based, with real-world examples used as the basis to teach the tools and features required to achieve effective results easily. Topics covered include enhancing images, correcting light and color, using masks (including on hair), adding text and logos, creating banners and ads, and of course retouching skills. If you want to start getting the most out of your Creative Cloud subscription, this is absolutely essential.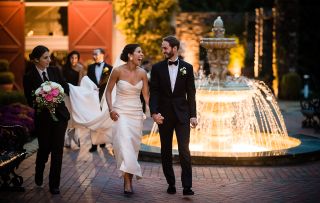 Instructionals and explanations and examples are all well and good. However, the best way to learn something isn't to hear it described in a classroom – it's to see how it's actually done, in practice. And that's exactly what Cliff Mautner does with this course, as he takes you along on a real-life wedding to look over his shoulder, see what he sees, and watch how a professional photographer approaches and handles the big day. There's no theory here, just practice!
Mautner actually convinced a bride and groom to let him and his video crew tag along on their wedding day, facilitating this unprecedented fly-on-the-wall look at how a wedding is really shot. This video is actually the second of a two-part series, but as it covers the important stuff – the ceremony and reception – it's arguably the more important if you can only watch one. We'd definitely recommend checking out A Real Wedding, Live and Uncensored – Preparation and Family Portraits to see how Mautner approaches the day, the kit he chooses and more.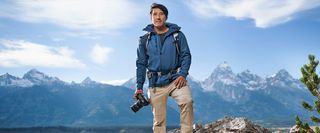 Another production by Masterclass, and another blowaway look at the highest level of photography by one of the best in the world. This time the expert is Jimmy Chin, an award-winning photographer who has shot for the likes of National Geographic, who can turn an already stunning landscape or outdoor photograph into a truly awe-inspiring image.
Chin shares the secrets to his evocative, narrative photography, and teaches you how to tell stories with images. In addition to mastering on-location variables such as composition, he also shows you how to shoot with a mind for post production – exposing your images with forethought to how you will treat them in the digital darkroom. Not one for the fainthearted, or the easily intimidated, but if you're ready to take a quantum leap with your outdoor shots then Chin will be your bungee cord!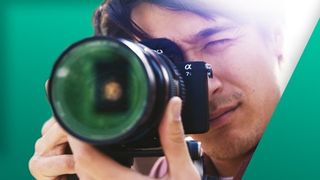 What could be better than one expert teacher? How about two expert teachers? This course does you one better, with three expert teachers who have worked on feature films, commercials and documentaries – and their videographic insights will instantly improve your skills whether you're a vlogger, a YouTuber or an aspiring filmmaker.
These three amigos not only share their personal recommendations for equipment, if you're looking to set up from scratch, they also show you how to get great results from the kit you already own – whether you're using a phone, a DSLR / mirrorless or a professional cinema camera. You'll learn how to pre-produce and approach a shoot, how to record audio with different mics, how to light and DIY lighting tricks, how to edit footage, how to grow your audience… and there are downloadable PDFs, practical exercises and even monthly video calls from the team.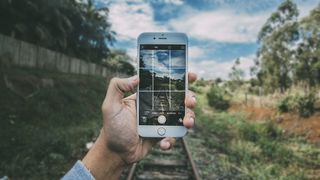 The secret to iPhone photography is "10% gear and 90% percent what's up here." That's the mantra of this course, taught by Dale McManus – a professional photographer, videographer and YouTuber with almost half a million subscribers. And when you see some of the stunning photographs he's taken using nothing but his iPhone, you'll 100% agree with that statement.
No fancy camera apps and no expensive additional lenses; McManus teaches you how to shoot amazing photographs using just your phone. From setup to post production, he shows you how to optimize your iPhone camera settings, shares composition secrets, and explains how to create depth, tell stories, use ambient light and how to professionally edit using Lightroom – for free. Many of the principles apply to Android phones, too, but the course is very much catered to iOS.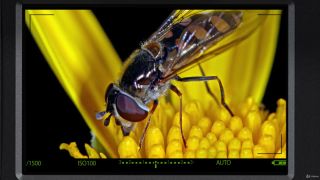 If you've always wanted to turn your hand to macro photography, but wanted to sink all that cash into a lens without having the knowledge to use it, this course is ideal. In fact, it even explains how to shoot macro shots without a macro lens – or even on a camera with a fixed lens – so you can have a go at close-up shooting using your existing equipment.
Presenter Nic van Oudtshoorn may not be a fountain of charisma, but he certainly is a fountain of knowledge. He shows you how to shoot small using any kit, from fixed lens cameras to cheap and cheerful lens hacks to high end macro optics. He also covers illumination, including how to turn your pop-up flash into a macro flash cheaply and easily. Crucially, he also covers focus stacking techniques to achieve that elusive depth of field in your macro shots.
Read more:
Photography tips, techniques and tutorial videos
Photography cheat sheets
Home photography ideas