DCW team member and wedding photographer Matt Greenwood knows what he wants, and it turns out the Canon EOS R6 has it.
As image-makers we're constantly on the lookout for the tools that will help us produce the best work possible, but quite often we can be distracted by headline-grabbing specs rather than the features which will actually make a difference.
Despite the Canon EOS R5 and EOS R6 being some of the strongest showings from Canon in years, continuing their streak from the excellent EOS-1D X Mark III, Canon has been dogged by the issues of overheating in 8K and 4K video modes. As a photographer who only very rarely dabbles in video, this didn't affect me, and it became apparent that the R6 was the tool for me.
Back in 2018, my head was turned by the original Canon EOS R and the statement lenses Canon rolled out to demonstrate its commitment to the system. Unfortunately, when stacked up against its close competition (namely the Sony A7 III) it came up short in terms of autofocus performance and a lack of dual card slots or in-body image stabilisation (IBIS). While the former was improved somewhat by the Ver 1.4 Firmware upgrade, the latter concerns remained too much of a stumbling block for many of us covering weddings and one-off events.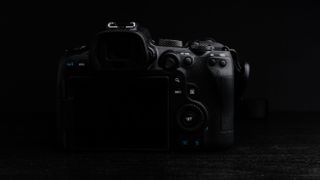 Enter the Canon EOS R6 – and my reservations about the EOS R have been almost universally addressed. The autofocus performance is now almost indistinguishable from Sony's, the IBIS has become one of the industry-leading systems with up to 8 stops of stabilisation, and the EOS R6 sports dual UHS-II card slots.
While the reduced 20.1MP sensor resolution had me pixel-peeping raw samples for days, the results impressed me – especially considering that the camera can now shoot over twice as fast as the original EOS R (12fps vs 5fps with continuous autofocus and mechanical shutter).
So after a few good years shooting Sony, I've decided to move into the Canon RF system, and here are my top 5 reasons for switching.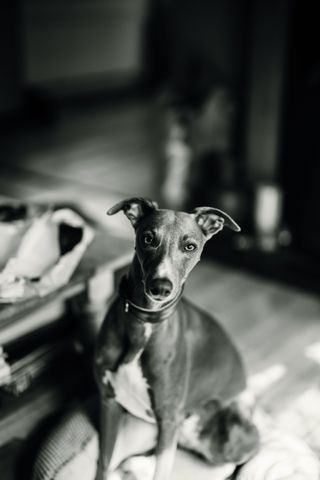 1. Lenses
The most exciting thing about the RF system is undeniably the glass. Canon has a stellar reputation for producing excellent lenses, particularly in its professional L-series, but these new RF lenses take things to another level. Standout examples like the RF 28-70mm f/2 L USM and the petite RF 70-200mm f/2.8L IS USM are masterclasses in lens design and some actually deliver on the promise that mirrorless cameras have touted for years, which is smaller and lighter lenses that still produce incredible results.
Yes, they are expensive. There's no getting away from the fact that these are top-flight professional grade lenses, and I can't wait for Canon to fill out its lineup with more affordable glass in the vein of the brilliant value RF 35mm F/1.8 Macro IS STM or the upcoming RF 85mm f/2 IS Macro IS STM. For many people the lenses alone were enough to make them overlook the shortcomings of the Canon EOS R and switch systems.
This doesn't mean that other manufacturers don't produce great glass too, Sony's G-Master range has been consistently delivering solid performers - but Sony has yet to release a native f/1.2 lens, where Canon's relatively infant system already has three. Of course a super-fast aperture is not required for a lens to be great, but for low-light shooters and those looking for super shallow depth-of-field, Canon's offerings are a real draw.
This article is dotted with images taken with the Canon RF50mm F1.2 L USM, all at its maximum aperture of f/1.2 and all displaying excellent edge-to-edge sharpness.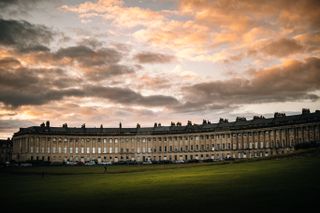 2. Ergonomics
If there's one thing I hate about the Sony A7 III, it's the grip. The gap between the grip and the lens is tiny, and many a time I've walked away from a 10-hour shoot with my fingers rubbed raw. The lack of space for my pinky finger can be solved by the addition of a vertical grip but even then it is just too shallow to get a solid grasp without straining. I have always admired Canon's sleek ergonomic designs. Its grips seem to fit comfortably on almost every model I've tried and comfort is a hard-won commodity on some shoots.
Beyond the grip, the placement of dials and buttons on the R6 is perfect for the way I like to shoot, particularly the exposure dial just behind the shutter button, where the A7 III has it on the front of the grip. I find it far easier to reach and maintain a much stronger grip on the camera while changing settings. While I wish the joystick on the R6 could have been the Smart Controller from the Canon 1DX Mark III (which I have no doubt will appear on upcoming EOS R cameras), it is a welcome return to form after the original R's much-maligned touch bar. Everyone's experience with ergonomics will be different, so I would always recommend trying cameras out first to get a feel for them (COVID allowing).
I don't know if this is just me, but I find myself turning off the touchscreen capabilities on almost every camera I've recently used that has them. Otherwise, I find myself moving the AF point with my nose, swiping into menus or accidentally changing settings while operating the camera. On the R6, it happens occasionally too, but the smooth interface and responsive screen has me actually using it for the purposes it was intended for. I regularly use touch to change settings, check critical focus and review images on the R6, and if I'm shooting mostly from the viewfinder and don't need to use the LCD at all I have the option to fold it away into the body of the camera with no chance of those annoying accidental changes.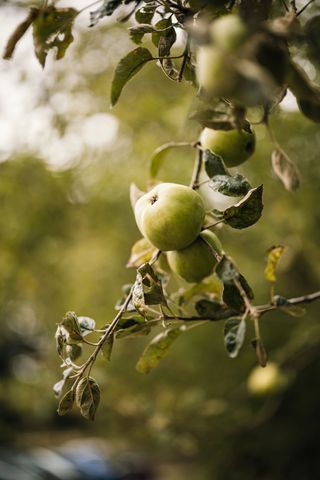 3. Durability and weather resistance
There used to be few things scarier than a sodden camera for many photographers, but weather sealing and durability has become more commonplace and is now seen as essential for many disciplines.
Canon has led the way for decades, with tales of its DSLRs' ruggedness from professionals in some of the harshest environments around the world. When shooting with the Sony A7 III I found myself babying it on occasion, particularly avoiding laying it down on wet surfaces because of the somewhat flimsy battery door.
Numerous videos and articles on the subject have served to reinforce my suspicions that the weather sealing of the camera couldn't quite match up to the Canon and Nikon DSLR offerings. I was worried that in the transition to mirrorless Canon might have lost the durability of the cameras along the way, but I've been impressed by the solid build quality and well-sealed bodies – particularly the EOS R5. Comparing the shutter life of the R6 to the A7 II also shows a significant bump in longevity of 100,000 extra photos.
This isn't to say that I'm now throwing the R6 around with abandon and hurling it off cliffs into the sea without a care in the world – but I'm certainly far more confident that my camera can survive a sudden heavy shower without having to stuff it unceremoniously under my coat.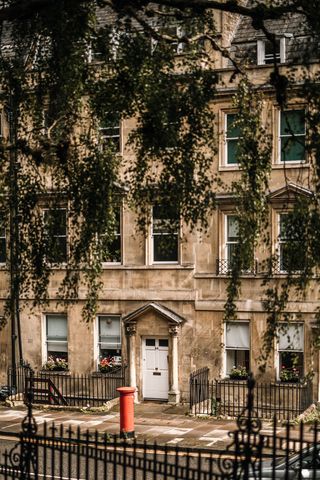 4. Renting not buying
Here is where my experience will likely diverge the most from other photographers; as I only shoot part-time, my kit bag is relatively light. Without a busy season to worry about, I generally rent gear as and when I need it rather than buying it outright, which allows me to tinker with my gear setup a little more freely.
While shooting Sony I owned a single A7 III body and rented a backup, owned a few affordable primes and would rent the 70-200 f/2.8 GM on occasion. Then with the battery grip, spare batteries and flash transmitters I could pretty much fit everything I owned into a small backpack.
The end result is that when considering the jump to Canon's RF system I didn't have to worry about being heavily invested in my current lineup. I was able to sell my gear for a good price, and use that money towards the switch. For photographers who work part-time or only shoot certain events or work sporadically, it's always worth considering whether you actually need to own a lot of your gear, and whether it might be easier and cheaper to rent.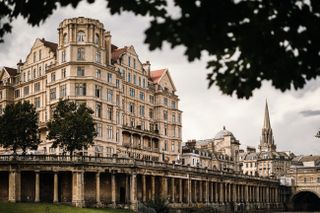 5. The promise of image.canon (oh dear)
My final reason for switching has turned out to be the only disappointment so far. Image.Canon is Canon's cloud-based upload service that allows you to transmit your photos and videos wirelessly from the camera. It gives you 30 days storage for all your photos and a 10GB capacity for long-term storage beyond that. For those of us who can't have enough backups, the promise of a reliable way to get our photos into the cloud is intoxicating.
Visions of sitting relaxed at the end of a wedding with the camera safely backing up my work flashed through my mind, but alas the reality is far from the promise.
Firstly, the uploading and downloading of images can be glacially slow, and with the limited battery life of the R6, I can see it easily chewing through one or two of them just uploading all the photos from a wedding, never mind actually shooting any images with it. This makes the practicality of backing up a bit redundant, as I'm loath to shorten my battery life even further by uploading at the same time as shooting – meaning it's probably easier to just set a card copying onto a hard drive or a GnarBox and carry on.
Not only that but it appears Canon may actually be using the images uploaded to the service for its own gain. The language is a little vague, but I'm uncomfortable giving Canon an unlimited free license to use my images for their datasets or providing the service. The reviews on the App Store are certainly less than favourable towards this particular section of the terms and conditions.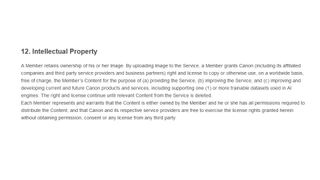 I still have hope though, that eventually Canon will boost the performance of the platform and we can start to introduce a reliable auto-backup to our workflows. The possibilities of this way of working are huge,– it could free studio photographers from tethers, allow photojournalists to focus on the events unfolding in front of them and offer a swathe of other tangible improvements to how photographers carry out their jobs.
For the amateur photographer (particularly if the rumored entry-level RF-mount camera is able to use the service) it already represents a significant step forward in the ease of use of larger cameras, perhaps even helping fight against the accessibility of smartphone photography. For now, it's a niche feature that I'm sure many photographers will enjoy implementing into their workflows – it just won't be part of mine.
Read more:
• Best professional cameras
• Best full frame mirrorless cameras
• Best Canon cameras
• Best Canon RF lenses