The relatively compact, lightweight advantage of Canon's full-frame mirrorless EOS R and RP bodies is largely lost when using some of the new companion lenses. The 50mm and 28-70mm optics weigh in at a hefty 950g and 1430g respectively.
By stark contrast, this Canon RF 35mm f/1.8 IS Macro STM lens addition to the line-up measures a mere 74x63mm and tips the scales at just 305g. It's small and light, but full of opportunity – the 35mm focal length on full-frame cameras is often regarded as ideal for street photography.
Typical of lenses with stepping motor autofocus systems, this one doesn't have a manual focus distance scale or depth of field markings, which are often preferred for 'zone focusing' in street photography. However, a distance scale, MF peaking and focus guide options are available in the EOS R's shooting display, and the fly-by-wire focus ring works brilliantly.
Build & handling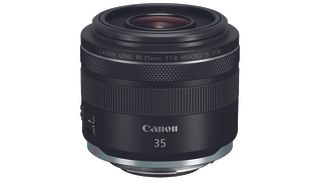 For street photography, landscapes, architectural shooting and travel photography in general, the Canon RF 35mm's size and weight are a perfect match for the slinky EOS R body. You generally won't need to weigh yourself down with a tripod either, thanks to the 5-stop image stabilizer. 'Combination IS' enables the lens's optical stabilizer to work in conjunction with the camera's 5-axis digital stabilization for steady movie capture.
The aperture rating of f/1.8 is ideal, as it enables a small, lightweight build, yet delivers the availability of a shallow depth of field in fairly close-range shooting, as well as fast shutter speeds to freeze action under dim lighting. The 'control ring' at the front of the lens enables hands-on adjustment of aperture and shutter speed, and Canon offers a chargeable 'de-click' service, which will be preferable for most videographers out there.
As a 'macro' lens, the 35mm can focus right down to 17cm, although it only gives a maximum magnification ratio of 0.5x rather than a full 1.0x. That's quite normal for general-purpose prime or zoom lens that includes macro abilities. The 'hybrid' optical stabilizer works particularly well in close-up shooting, with the ability to correct x-y shift as well as the more usual vibration or wobble.
The only slight problem is that, at the shortest focus setting, the actual working distance between the front of the lens and the object you're
Canon RF 35mm test images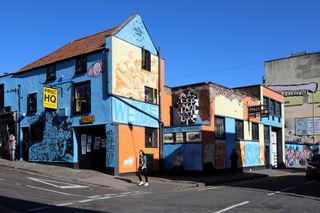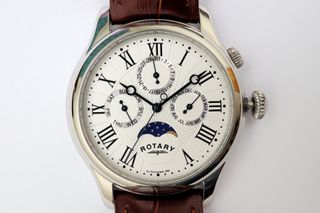 Lab tests
Sharpness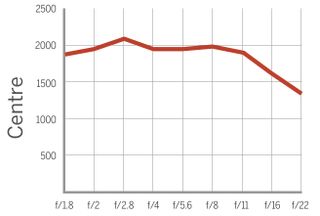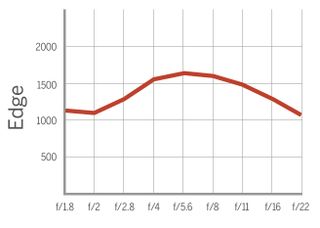 Centre-sharpness is ace, and the corners bear up well even when shooting at the widest or narrowest apertures.
Fringing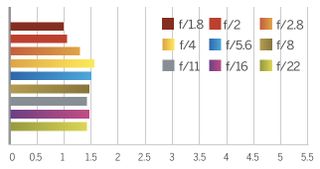 Lateral chromatic aberrations are entirely negligible, and bokeh fringing is absolutely minimal even at f/1.8.
Distortion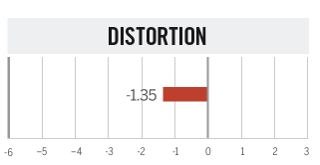 The amount of distortion can be negated with the EOS R's in-camera correction
Specifications
Full-frame compatible Yes
Effective focal length 35mm
Image Stabilizer 5-stop, hybrid
Minimum focus distance 0.17m
Max magnification factor 0.5x
Manual focus override Electronic
Focus limit switches No
Internal zoom N/A
Internal focus No
Filter size 52mm
Iris blades 9
Weather seals No
Supplied accessories None
Dimensions (dia x length) 74x63mm
Weight 305g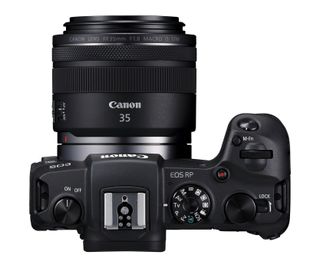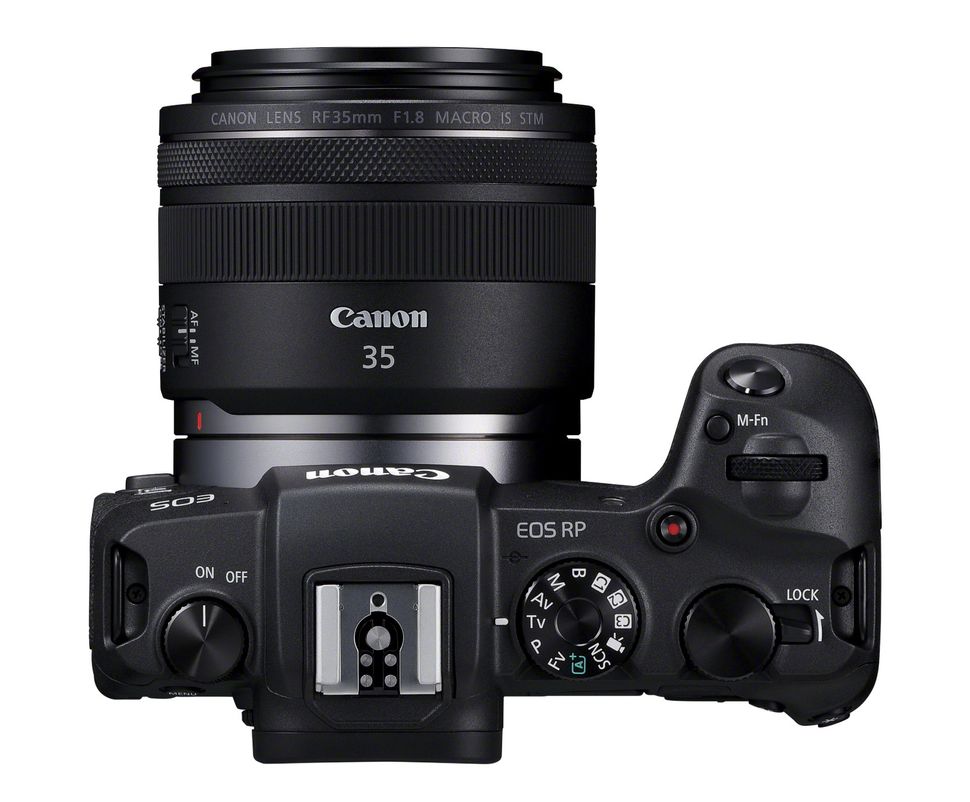 Verdict
The RF 35mm's STM autofocus system is quiet but audible in operation. It's quick for stills and gives typically smooth transitions when shooting video. The hybrid stabilizer works well, adding credence to Canon's decision to stick with optical rather than sensor-shift stabilization in the EOS R. Image quality is superb. It's super-sharp across the entire image frame, even when shooting wide-open, while bokeh is pleasantly smooth. Vignetting is noticeable at f/1.8 when uncorrected in-camera, but is reduced even at f/2.
Features: 5/5
Build & handling: 5/5
Image quality: 5/5
Value: 4.5/5
Overall: 5/5
Read more
Best Canon RF lenses for EOS R and EOS RP
Canon RF 28-70mm f/2L USM review
Canon RF 24-105mm f/4 L IS USM review
Canon RF 50mm f/1.2L USM review
The best mirrorless cameras in 2019
The best macro lenses in 2019