It's been a rough year, but the best photography books (opens in new tab) of 2020 have at least given us some great reads to keep us busy throughout the various lockdowns.
And although the rate of digital content consumption accelerated exponentially in 2020, there's still nothing as pleasurable as being able to flick through physical books that showcase great photography – if anything, we may have come to appreciate this analogue medium more than ever.
So in case you missed anything that went on sale over the past 12 months, we've curated a round-up of the best new photography books published in 2020, whether your interests lie in documentary, fashion, portraiture, travel or wildlife… or if you're looking for some fresh theory to put into practice in 2021.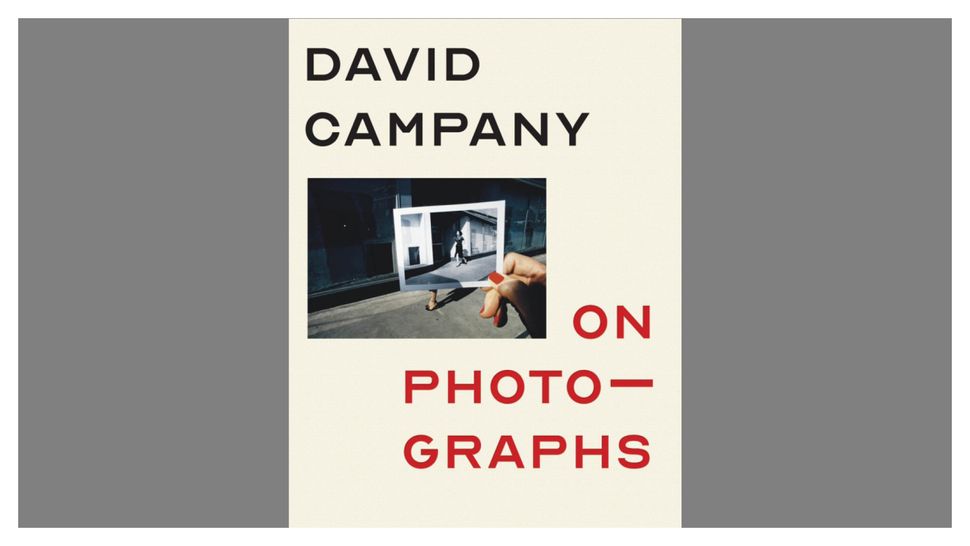 (opens in new tab)
This could well become a classic of photography writing, says its publisher.
The author, a leading writer and curator, has gathered a collection of photographs from across various genres to produce a personal and playful take on the history of the medium, and what images mean.
Images from many greats of photography appear in this book, on the right-hand page of each spread, with commentary and analysis from the author opposite.
Whether you choose to dip in and out, or read it for prolonged spells, the sequencing of this book will always have you coming back for more.
Best for This intriguing selection of images with erudite commentary will appeal to any photography lover.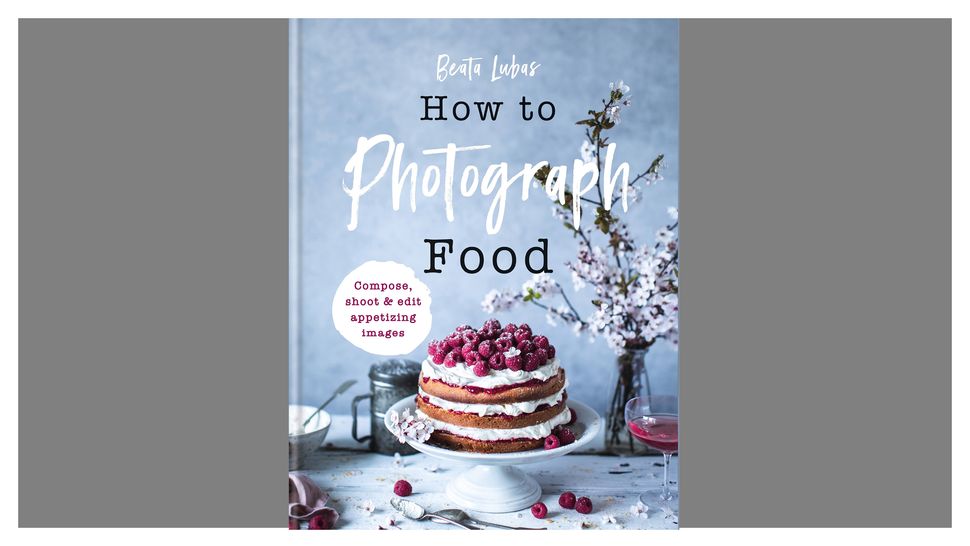 (opens in new tab)
Author Beata Lubas is an Instagram sensation, so is well qualified to produce a book that will interest food bloggers – and anyone looking to diversify into food photography.
Alongside food styling and camera skills, Lubas also covers the business side, including how to meet the needs of a client.
But you don't need oodles of time or equipment to get started in food photography; as Lubas notes in the first chapter, start with the kit you have and develop your skills from there.
With an uncluttered design that gives the text and photos room to breathe, How to Photograph Food is a tempting entree to a photographic genre, and the strategies recommended by Lubas will definitely give her readers an edge in a field that more and more people are taking up.
Best for All newbies to food photography – but seasoned shooters will find it useful, too.
• Read more: The best books on food photography (opens in new tab)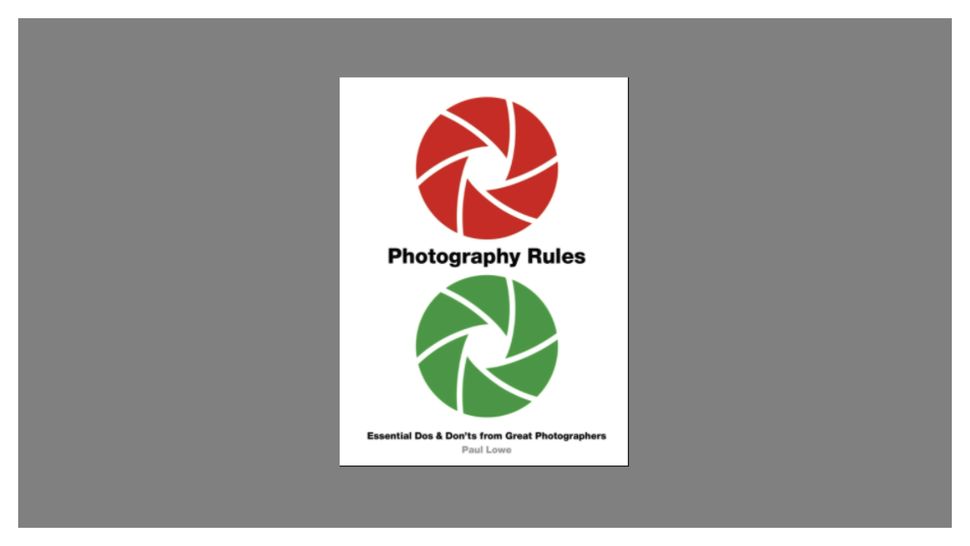 (opens in new tab)
Imagine having some of the most significant insights and memorable aphorisms about photography in your camera bag.
Dream no longer… Photography Rules is a compendium of wisdom gleaned from photographers and industry professionals including Robert Capa, Diane Arbus, Martin Parr and many more.
Helpfully arranged in three discrete sections, 'Making Photographs', 'Being a Photographer' and 'Professional Practice', Photography Rules doesn't over-egg its messages; each image featured is accompanied by text that's as digestible as it is concise – making this book a handy reference guide for keeping on or around you when you're in the field.
Best for Anyone keen to sharpen their eye to make better images.
Read more: The best books on street photography (opens in new tab)
(opens in new tab)
The fifth Remembering Wildlife book from a series where the title is no accident – if humankind doesn't take action, and soon, we will lose cheetahs and many other species.
These are themes explored in the foreword to Remembering Cheetahs by Professor Laurie Marker, as well as 'A Cheetah's Life' by Professor Sarah Durant, and an afterword by the photographer and film-maker Gordon Buchanan.
You're really buying this book for its images, though, and as we've come to expect from Remembering Wildlife, there are no end of incredible images from a roster of talented photographers.
But you don't need to be a cheetah super-fan to be moved by this book; buy a copy and support a fragile ecosystem that has been severely affected by Covid-19 and the shutdown of international travel.
Best for Wildlife fans, or anyone keen to support a very worthy conservation cause.
• Read more: The best coffee table books on photography (opens in new tab)
(opens in new tab)
This series of pocket guides focuses on practice rather than theory; this new title by US-based photographer Andrew Paynter comprises 10 chapters or practices, with headings including 'Be Present', 'Observe' and 'Create'.
The 10 practices that Paynter writes about have been honed throughout his career working for global mega-brands including Apple, Levi's and Adidas, so readers of this book are in good hands.
Do/Photo/ isn't a photography manual, though; ideally you'll pick it up and reflect on what you've read in it before grabbing your camera.
To help you do this, each chapter concludes with a handy tip – some practical take-aways to round off the insightful musings you'll find in each chapter.
Best for Photographers of all levels will learn something from this intriguing and insightful book.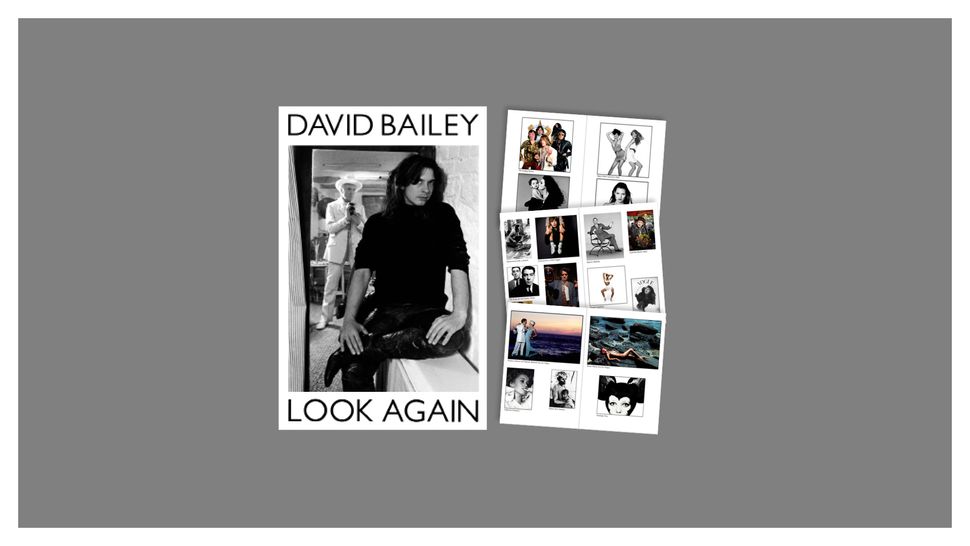 (opens in new tab)
Bailey's memoir (he doesn't answer to David) was a long time coming, but for any followers of his extraordinary career, it has definitely been worth the wait.
'Unputdownable' isn't really a word, but it applies here… from the first chapter, the anecdotes and vignettes come quicker than burst mode on a pro-spec camera.
Plough through this book, which is very easy to do, and you'll be rewarded with a veritable Who's Who of the movers and shakers that Bailey captured on film.
But Look Again isn't just a series of anecdotes with name-drops clanging on each page, oppressively arranged in a rigid chronological sequence.
For some added colour, Bailey's co-author James Fox sits in on some conversations between Bailey and his collaborators – frank, funny and sprinkled with expletives, it's like reading a series of podcast transcriptions.
Best for Readers looking for a no-holds-barred story of a top celebrity photographer.
• Read more: The best books on portrait photography (opens in new tab)
(opens in new tab)
Described by Digital Camera magazine as "an epic photographic portrait of humanity featuring a diverse cast of characters", Stuart Dunn's new book showcases his love of travel and his love of photography, and how he combines the two to such good effect.
The title of the book is a play on 'Us' and 'Them', and why there should be 'Only Us' instead; Dunn's fine collection of portraits captured across the world makes the case compellingly.
Best for Those inspired by photo safaris in far-flung places – Only Us is a love letter to Dunn's insatiable wanderlust and his wonder for his subjects.
(opens in new tab)
Celebrated photographer the late Terry O'Neill was also a dab hand at taking behind-the-scenes images on film sets.
You can enjoy many of them in this book, which takes us backstage on several of the classic Bond movies, including Goldfinger, On Her Majesty's Secret Service, Live And Let Die and GoldenEye.
Alongside the de rigueur Bond girls, leading men Sean Connery, George Lazenby, Roger Moore and Pierce Brosnan all feature, as does Daniel Craig – in a set of images that O'Neill shot in 2012.
There's also a chapter devoted to the version of Casino Royale that Craig didn't star in, the spoof from 1967 with David Niven and Peter Sellers.
Many of these photos were never seen at the time, so these and others will certainly be new to most buyers of this book.
Best for Aficionados of 007 will find much to enjoy here, with movie stills and many unseen candids.
• Read more: The best coffee table books on photography (opens in new tab)
(opens in new tab)
Having worked for leading fashion brands including Marc Jacobs and Givenchy, and shot Beyoncé for the cover of US Vogue, Mitchell's star is rising.
This is the book version of his eponymous solo exhibition, which drew on Mitchell's commercial, editorial and social media work to consider how a black utopia might look.
As museum curator Mirjam Kooiman notes in her introduction, Mitchell creates a "candy-colored visual realm" where black people look "free, expressive, effortless, sensitive, and proud."
There's more discussion of Mitchell's work at the end of the sequence of his images, plus a Q&A interview with the photographer by Hans-Ulrich Obrist – including Mitchell's inside story of the Vogue cover shoot with Beyoncé.
Best for Keen to see a distinctive use of photographic form by an original creator? You'll find it in this book.
• Read more: The best books on fashion photography (opens in new tab)
(opens in new tab)
Just when you thought you'd seen most of the output of this celebrated photographer, another 100 images come into view.
Captured on his travels during recent decades, these previously unseen photographs join up some of the dots in the McCurry oeuvre.
In Search of Elsewhere is a collection of images from over 30 different countries – a testament to the sheer breadth and depth of the photographer's output.
With recent work from 2019 that was shot in Antarctica, Madagascar, Cuba and Jordan, there are several recurring themes within the images – including poverty, architecture, food and religion.
McCurry combed his archive to rediscover images to use in this book; now readers of In Search of Elsewhere can discover this work for the first time.
Best for You don't have to be a fan of McCurry to appreciate this showcase of a true master at work.
• Read more: The best books on street photography (opens in new tab)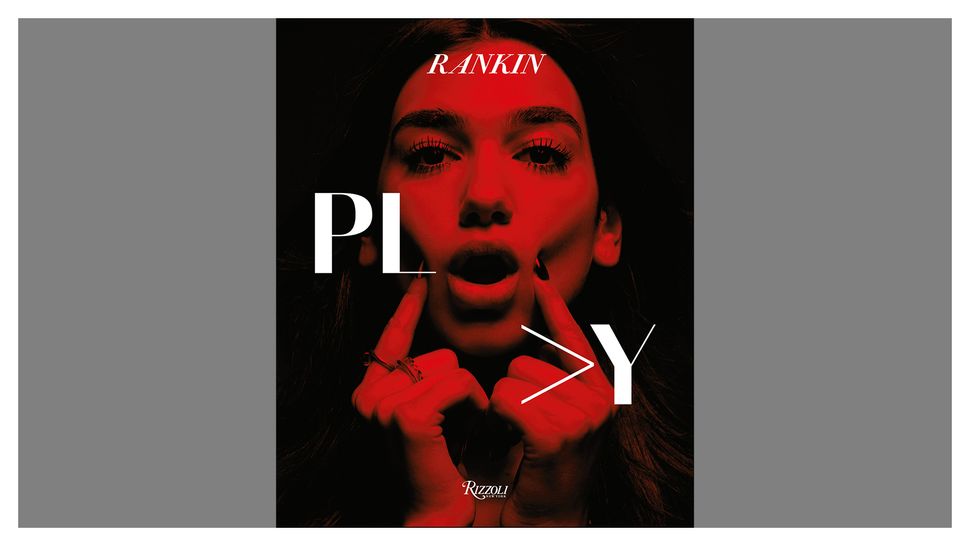 (opens in new tab)
One of the pre-eminent portrait photographers of modern times, Rankin has always been inspired by music and musicians – and especially album covers.
This collection brings together some of his most iconic music portraits, including established artists Tom Jones, Bryan Ferry, Elton John, Blondie and Marianne Faithfull, plus faces from the world of modern pop as well as images of 'Cool Britannia' in the late 1990s.
Rankin provides commentary to accompany some of the images; he summarises his general approach to his work as empowering his subjects so that they give him part of themselves in return.
As evidenced in the distinctive portraiture seen throughout this book, this way of shooting has certainly worked out very well for Rankin.
Best for Fans of portraiture will savour this collection, as well as Rankin's thoughts on shooting his subjects.
• Read more: The best books on portrait photography (opens in new tab)
(opens in new tab)
Ten years in the making, this photographic odyssey by explorer and photographer Levison Wood is divided into four sections: 'Frontiers', 'Conflict', 'Heritage' and 'Community'.
A former British Army officer, Wood's intrepid nature takes him to over 100 countries, and his natural curiosity paired with the presence of a camera encourages people to tell their stories.
As Wood notes in Encounters, "In the age of fake news, truth has never been more important. A documentary photographer's job is to capture the truth."
And he accomplishes this mission with aplomb; occasionally dark and often sad, but mostly light and always thought-provoking, this is a book of life-affirming photography.
Best for Readers keen to explore some lesser-visited parts of the world.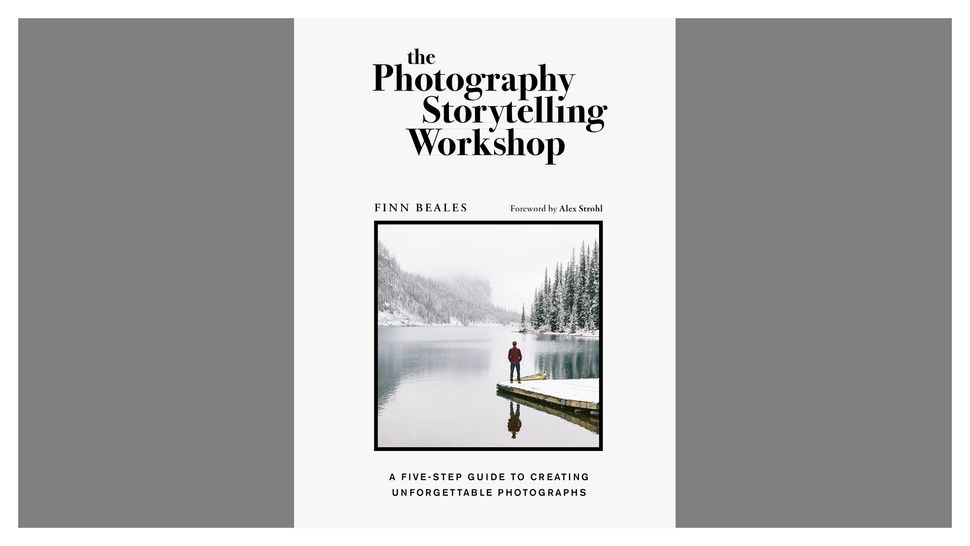 (opens in new tab)
It's all in the title – author Finn Beales walks the reader through five steps towards creating unforgettable photos ('Pitch', 'Prep', 'Shoot', 'Edit' and 'Deliver').
Beales' journey to amassing 600,000 followers on Instagram started after he gave up his career as a designer to shoot better images than what he was getting from commissioning other photographers.
This in itself is something of a tell, because The Photography Storytelling Workshop is a well conceived and structured book, with an easy-to-navigate design and a good balance between text and images.
What it exhorts the reader to go out and do feels achievable, but it's only the beginning – as the title of the final heading in the book puts it, 'There Is No Finish Line'. There's always more to learn, whatever your level of experience.
Best for A wise buy for any photographer seeking to hone their craft to tell better stories.
(opens in new tab)
The first major monograph by photographer and publisher Jesse Lenz, The Locusts follows life on his farm in rural Ohio.
Animals, insects, plants and children appear on his photographic canvases, capturing the changing seasons.
This book is also available as part of a subscription to The Charcoal Book Club (opens in new tab), where subscribers receive a first-edition monograph as their book of the month.
The Locusts was book of the month in November 2020, so if you'd like to receive a regular delivery of a top-quality monograph, then take a look at the choice of Charcoal Book Club subscription packages.
Best for Documentary fans will admire the wide open spaces and Lenz's touching family candids.
(opens in new tab)
This beautiful volume by renowned Scottish landscape photographer, Colin Prior, highlights the beauty and fragility of birds' eggs as well as their habitats.
The book is both a study of beautiful eggs, photographed from the wondrous collections of Edinburgh's National Museums Scotland, presented as diptychs that also depict images of their habitats.
The image of each egg is composed of between 40 and 80 individual photographs, to create incredibly rich, detailed and dimensional renditions.
The accompanying shots of the respective habitats where each bird might be found adds both context and perspective to these majestic landscape images.
Best for Ornithophiles, and anyone who is interested in the often unseen connection between landscapes and the life within them.
Read more:
Best photography books (opens in new tab) for beginners and pros
Best books on food photography (opens in new tab)
Best photobooks (opens in new tab): make your own photography book