Looking for the best books on portrait photography? This selection includes some of the top titles that are available right now.
Capturing the very essence of someone – or capturing the substance that they wish to portray – is a challenge. How, in a single moment, can you freeze a living, breathing person? How can you convey the impression of their souls (or, if they're a client, give off the look they want)? Luckily you're not the first to face this challenge, and a good number of great photographers have put finger to keyboard to share their skills. So many, in fact, that we've deliberately narrowed the field to the ten best books available on portraiture and posing for portrait photography.
This selection is deliberately skewed toward the practical, so it's of use to photographers rather than academics. We're also looking more at formal portraits here – if candid photography or street photography is more what you had in mind, we've also compiled a list of the best books on street photography.
There are also some titles in our best books on fashion photography list which might well provide useful insights for portrait photographers.
Best books on portrait photography in 2023
Why you can trust Digital Camera World Our expert reviewers spend hours testing and comparing products and services so you can choose the best for you. Find out how we test.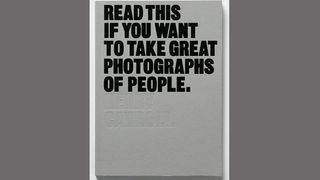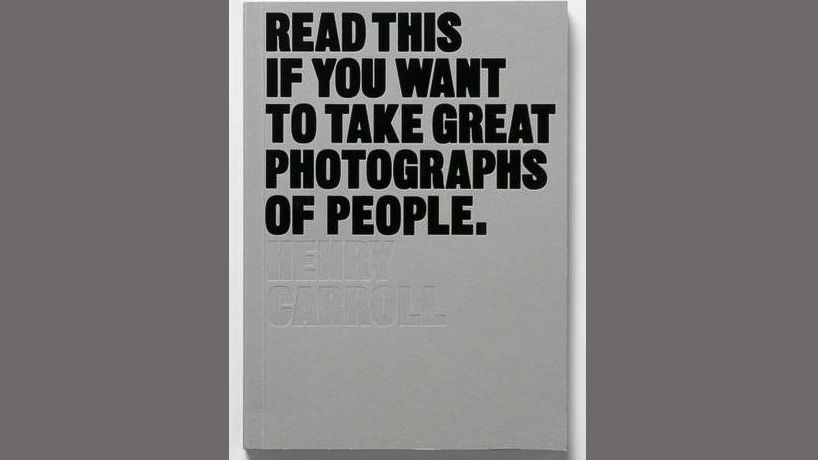 Henry Carroll's series of books on photography are an example of exceptional publishing – and this one dedicated to portraiture is no exception. They show what a little academic knowledge can do when boiled down by great editors, skilled illustrators and an investment in the images – many publishers skimp on using photographs from famous photographers for books of this price because of the cost of licensing, but not LK. They're also beautifully bound, with matt paper, some shiny (foil) and debossed lettering. That tactile experience and flickability is why, ultimately, they are superb gifts. They are inspiring to browse through, and contain some useful nuggets of information which any creative person of your acquaintance should enjoy. The recipient, in other words, will not be disappointed. Experienced photographers, however, will find every other book on this list more useful.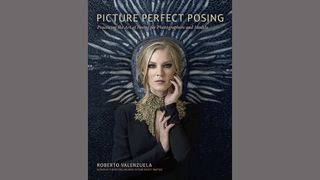 With a very practical approach to photography, believing in technique and practice, Canon Explorer of Light Roberto Valenzuela has penned a great educational book, with the level of detail an aspiring portrait photographer craves. You can get an idea of that depth from the chapter titles – like "The Nose X-Factor" – but the real evidence comes from the illustrations of the spine and discussion of weight distribution early on. The understanding this builds is all part of the author's "Picture Perfect Posing System." Sure, it could seem a little prescriptive, but if you're looking to move to professional work this is exactly what you need. With that in mind the generous page count is filled with illustration, sample images and a good number of classic commercial and wedding poses you can emulate with clients. (If you're already a fan, look out for the companion Practice and Lighting books).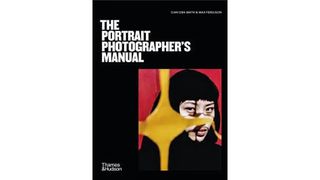 Anyone looking to enhance their skills in portraiture will find this new volume useful. Drawing on the work of 20 photographers from around the world, authors Cian Oba-Smith and Max Ferguson assess established approaches to portraits and explore the latest contemporary thinking. Readers can also get involved, with each chapter containing projects to follow.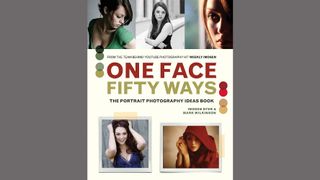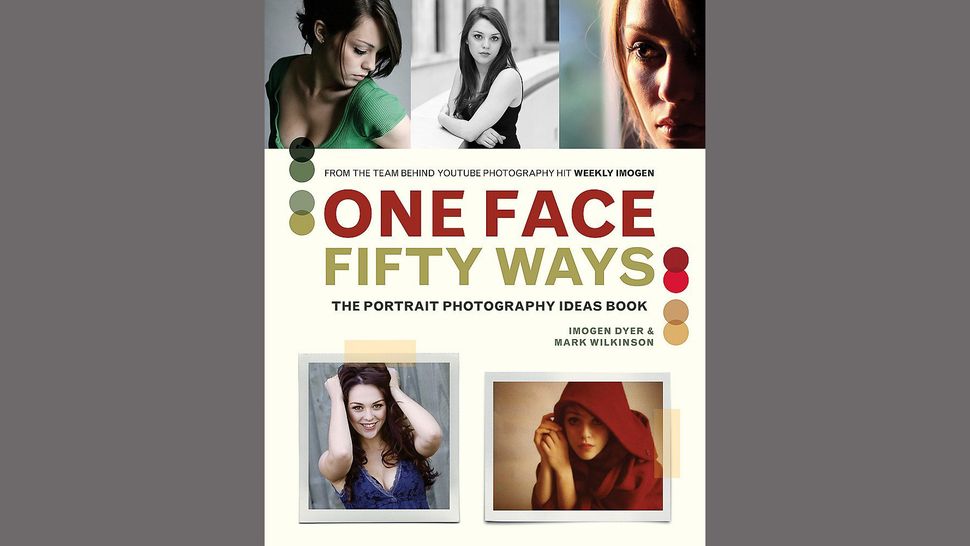 Mark Wilkinson is an enthusiast photographer, and Imogen – the model of the titular "one face" – an acquaintance. Their chance encounter spawned not only Europe's most popular photography YouTube channel Weekly Imogen, but now this book. Its simple premise is to offering easy-to-follow examples you can use to getting as many different looks as possible with the same model. In so doing it also covers many basics of photographing all people (and there is a chapter with models other than Imogen). Since so many of us start out with family members or cooperative friends serving in that role, this light-hearted but informative guide is a good way to build your confidence shooting people.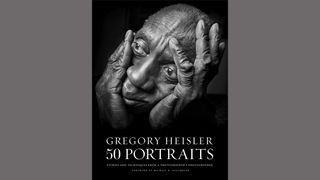 This book tells the professional story behind Heisler's portrait shoots of fifty A-listers. Every photo is someone you'll recognize; celebrities, stars, politicians and astronauts including Al Pacino, Julia Roberts, Muhammed Ali, Hillary Clinton. In the unlikely event you've not come across his work, Gregory Heisler is very known for his portraiture, which has often graced the cover of Time magazine. For the casual reader, discovering the stories behind these iconic photos is exciting, but the book goes one step further – the photographer is treated to Heisler's methodical and detailed "thoughts on technique" which are unmatched by even by many photo educators. The book certainly does not miss out the story about how Heisler's portrait of George W. Bush – and the analogue technique involved – cost him his White House clearance.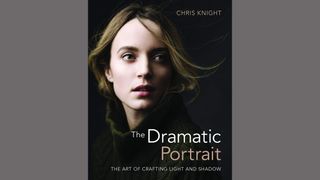 It's encouraging to see that author's photography has appeared in Vogue and GQ, but what really makes this book a great book for photographers to learn from is its attention to detail. Some books are collected form the photographer's back-catalogue, augmented with a few dim memories of how a single finished shot was created, like a series of captions. Here, however, in the key examples Knight provides a series of samples showing the setup with each light on alone – by itself – so you can see how they contribute to the finished piece. That's absolutely fantastic, especially for a photographer moving past the basics, and it doesn't hurt that Knight is fun to read too.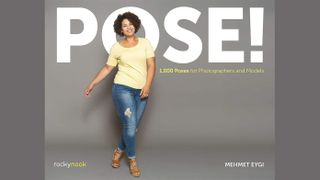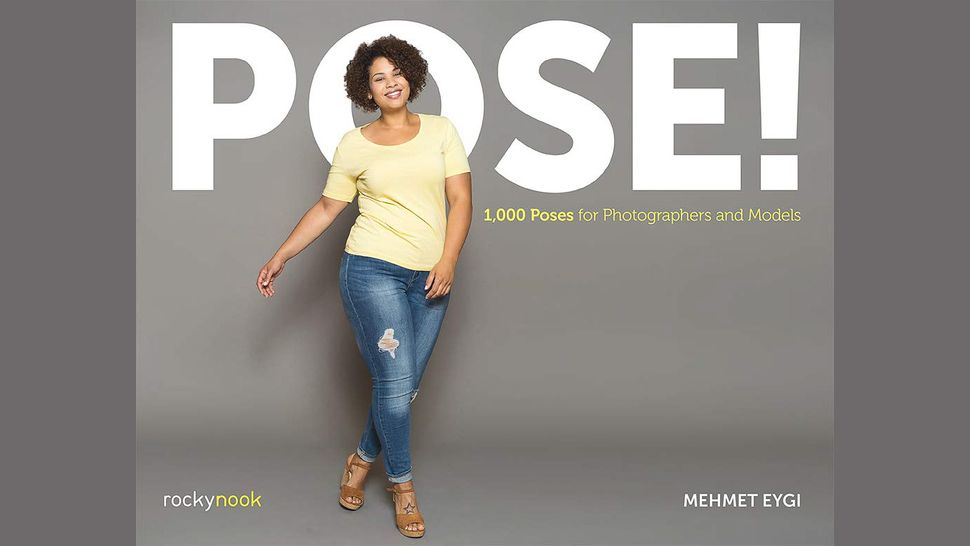 Not everyone wants to spend too long diving into words and theory when they're planning to shoot a portrait. They need something a little more visual and immediate. That's where this book shines. Instead of deep-dive discussions of camera technique, this book is presented as a series of pages, each with a big annotated and three smaller photos and a brief explanation. The models are shot in plain circumstances most people can emulate, and feature men, women, couples, maternity and children (though it must be said, despite the cover, there is only the one curvy model and something of a white bias). Nonetheless the book's lessons are quick to access and easy to follow, making this very handy for Instagrammers and entrepreneurs.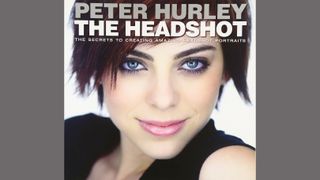 Advertising and commercial photographer Peter Hurley began as something of a brand himself; as an Olympic sailor he found himself in Bruce Weber's frame, and ended up modeling for some big brands. He also learned from Weber, and went on to become a photographer, as well as something of an entrepreneurial educator, building the Headshot Crew community. You might well dislike having every penny squeezed from you buy your teacher, bit this book provides all of Hurley's legitimate insights into offering Headshots without compelling you to even hand over an email address. It is pure of purpose, orientated at a specific subset of portraits, but one in much demand. That makes this a great book for photographers looking to, for example, shoot actor's headshots, but don't expect much on wider studio lighting, for which the Valenzuela Picture Perfect Posing book (see above) is a better choice.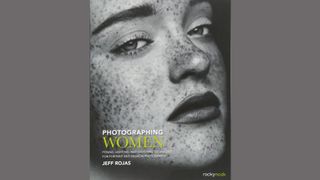 New York-based photographer Jeff Rojas's first book, Photographing Men, is difficult to get hold of at the moment, but is an excellent guide which does exactly what it says in the title, in stunning detail (a second edition is due in 2021). Photographing Women adopts a similar approach for female portraits; no mere collection of images but a structured educational book with thorough diagrams which will help you identify face and body types and make the right make-up and posing decisions to flatter your subject. The book doesn't stick to perfect models, so there are approaches offered which will work for most subjects, as well as tips on directing subjects, and despite the amount covered the style is very readable.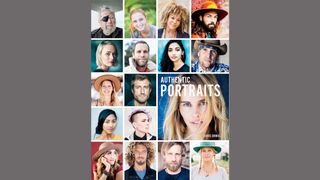 Publisher Rocky Nook appear several times on this list because, as photography specialists, they're good at pinpointing areas of need, and have the editorial skills to handle technical photography books. This is another title which fits that profile – author Orwig is not short of technical ability – but it also addresses building a rapport with the subject and capturing a range of portrait shots which are well suited to the needs of modern clients, or personal social media. The fundamentals, in other words, are complemented with Orwig's efforts to make modern portraits engaging without being contrived. In his words, to reveal people's paradoxes, something made easy on the reader thanks to early discussions about how a viewer takes in a portrait. It doesn't feel overly academic, and it is no coincidence that the cover looks like an Instagram grid!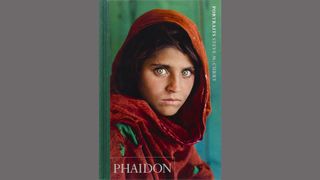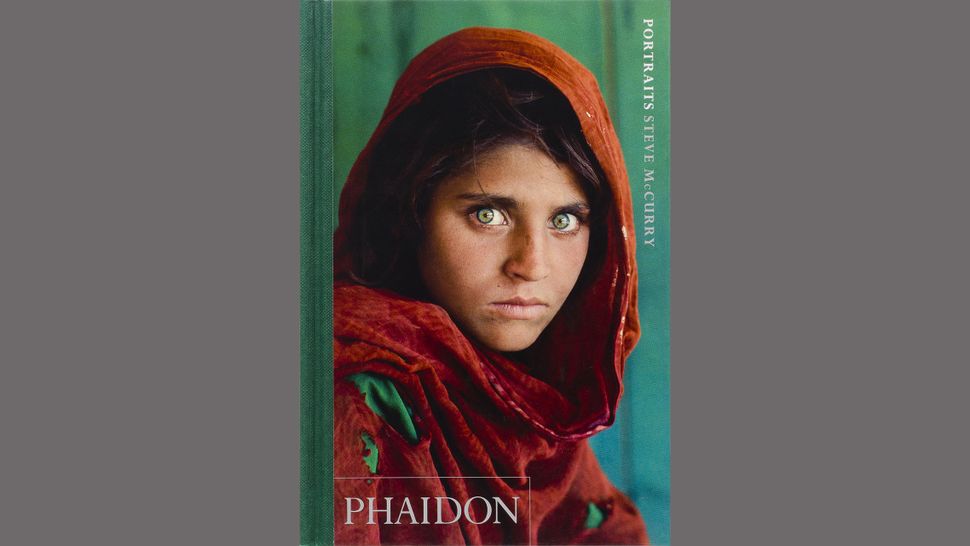 Sometimes you just need to flick through the work of an undisputed master of the genre, and it's impossible to argue with Steve McCurry's credentials on that score. The Afghan Girl, the cover photo, is the leading contender for most famous photograph of all time, but it certainly doesn't hurt to see more of the Kodachrome master. This is, too, very accessibly priced for a collection of 255 books because it's presented in a compact hardback format which makes it a nice gift (or self-gift) for photo lovers. It'd be nice to have a little more detail in the captions, and it is a monograph so variety is limited, but this is far from Phaidon's most expensive book – really you can have no complaints.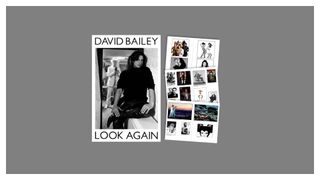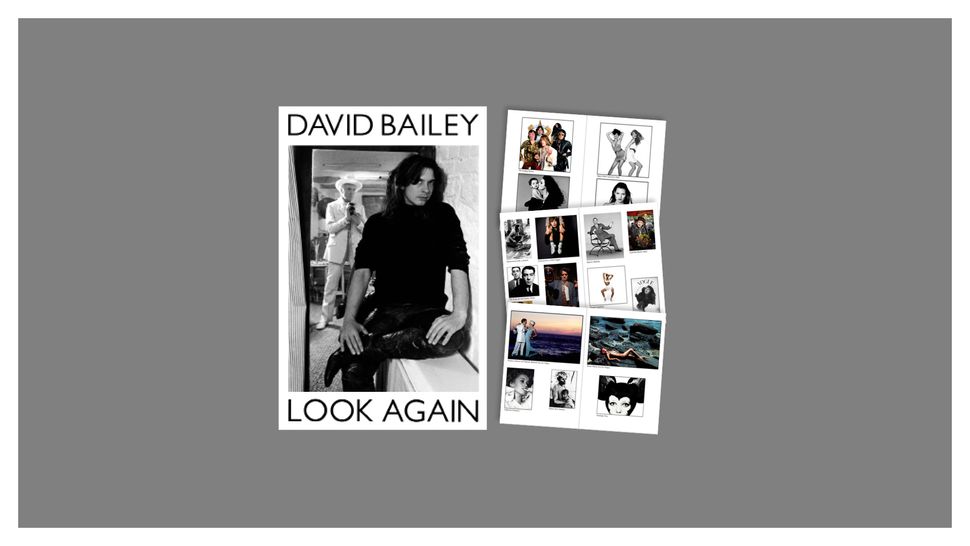 Bailey's memoir (he doesn't answer to David) was a long time coming, but for any followers of his extraordinary career, it has definitely been worth the wait.
'Unputdownable' isn't really a word, but it applies here… from the first chapter, the anecdotes and vignettes come quicker than burst mode on a pro-spec camera.
Plough through this book, which is very easy to do, and you'll be rewarded with a veritable Who's Who of the movers and shakers that Bailey captured on film.
But Look Again isn't just a series of anecdotes with name-drops clanging on each page, oppressively arranged in a rigid chronological sequence.
For some added color, Bailey's co-author James Fox sits in on some conversations between Bailey and his collaborators – frank, funny, and sprinkled with expletives, it's like reading a series of podcast transcriptions.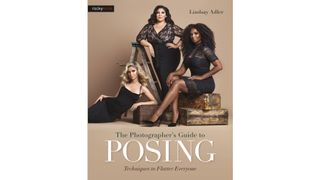 With a background in fashion editorial with clients like Marie Claire, not to mention numerous turns as Canon and Adobe speaker, Adler is well placed to write on this subject; practiced, knowledgable and aware of photographer's questions. Her approach relies a great deal on comparing successful results with many 'posing errors,' so don't expect academic discussions or even high-fashion results. For an enthusiast or beginner who now needs to make people look good every time, however, this book provides a lot to help develop a photographer's eye.
Read more:
• The best books on fashion photography
• The best books on street photography
• The best photography books for beginners and pros
• The best books on food photography
• The best photobooks: make your own photography book