It might not be easy to exactly define the limits of street photography, but one thing is definite: it's cool. Talented street photographers achieve respect far beyond fellow artists and professionals; names like Henri Cartier-Bresson exist in the public consciousness.
As a very accessible art form, with so many participants coming from so many different starting points (historically and technically), street photography is also the subject of much robust debate. What counts as street? Is it candid? Is it documentary? Must you use film, or black and white? Should you stick to a certain wide-angle lens? What are, if any, the "rules"?
14 street photography tips you should master
Mastering street photography involves grasping both technical challenges and developing the knack for seeing and appreciating the world around you. One of the best ways to do that is to explore the work of the previous generations, and their work can only truly be understood in the context of the equipment available to them. This truly is an area in which it's rewarding to skim the surface or to dive right in.
With such a wealth of possibilities out there, how can you choose where to start? The best way is to find a book which best suits you, from our selection…
The stand-out book of the Mastering… series from publisher Ammonite, Brian Lloyd Duckett's years of experience and own strong style make this the perfect hybrid of "how-to" and inspiring visual feast. With something approaching the size and feel of a coffee table book, this is actually a considered introduction to street photography which will guide anyone from beginners to enthusiasts turning to the streets. Lloyd-Duckett's years teaching workshops shine through, as he seems to know the answer to every possible question. These also show though in the books scenario examples which really help get into the quick problem-solving you need on the street.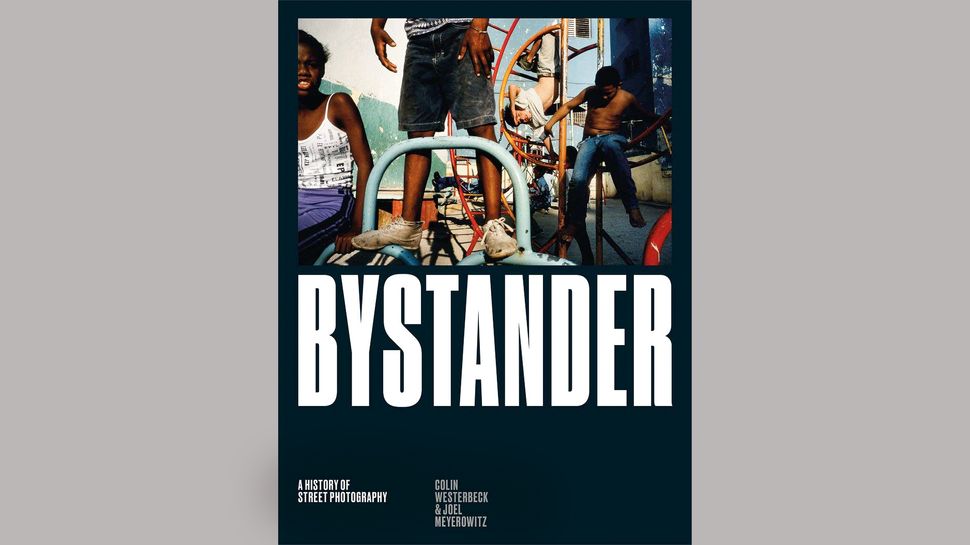 This is a sumptuous volume (and one you wouldn't want to drop on your feet), which for many is the ultimate work on the subject. In practice there is no questioning the quality and the spread of photographers included (from the unknowns of the late 19th century through Stieglitz, Arbus, Winograd and the full 20th century). This current edition is actually a revision, coming out over twenty years after the 1994 original, and perhaps its only flaw is a slightly tendency toward nostalgia, to ring fence the genre in Meyerowitz's own personal preferences. That said, if you keep an open mind, reading the book buys you the amazing reproductions, insight from a leading practitioner and some great debate starters.
It's fair to say that this book is aging a lot better than its title. This mid-sized coffee table anthology was first assembled as a hard-cover in 2011, mixing a number of the greats (Bruce Gilden, Martin Parr etc.) with emerging talent. Now available as a paperback too, the book is no less enjoyable to explore even though titular "now" is, in fact, the better part of a decade ago. You're still looking at the work of great photographers, thoughtfully assembled and put into context with great text. The only thing is some of the newer talent has fully emerged – past tense – since the back cover was drafted! Nonetheless, especially in its new (accessibly priced) paperback form, this is a lovely gift, for yourself or any aspiring street photographer.
Our experience of other photographers has always been sanitised. Now that even happens to our own – an iPhone takes several pictures the moment you hit the shutter and automatically picks the one it thinks is best using AI. So that's 9 out of 10 pictures disposed of before you ever even see them, let alone the number you delete. Looking at contacts sheets – the analog equivalent – lets you see the process that editors and photographers went though back in a more tactile age, and appreciate their talent and their decision making process in an altogether new way. It's not just art-appreciation; the discarded shots reveal a lot about the compositions you've already seen in the famous selected images.
A lot of street photographers can seem a little too worthy, but Tanya Nagar (of The Photographer's Podcast) draws together a range of exciting photographers shooting now, selects some great examples and shares the story behind them. Traveling from Fukushima to Taksim Square to Mardi Gras, the book certainly isn't tied down. Better still, by concentrating on the 50mm prime (Cartier Bresson's favorite and usually the cheapest to buy) the book has a genuinely unique twist which makes you want just get up and start shooting nearly as much as to turn the beautifully-printed page.
Maier's story is a compelling one and her work just as much so. She was completely unknown in her lifetime, in which she worked as a nanny. But she shot 150,000 photographs, mostly on the streets of Chicago & New York, in her spare time. A collector discovered her images when she stopped payments on a storage space shortly before her death in 2009; soon after interest grew, resulting in a legal case and documentary film. This book is more thorough than some of the cash-grabs which emerged immediately after her story hit the media, from the man who discovered them and the collection's curator Marvin Heiferman.
With its cool, colorful cover this looks like a new book but in fact it's an English translation of a book Moriyama created for his Japanese audience a decade ago. As such it's a light but refreshing insight into a location and an era which is different for many readers but understandably beloved by photographers – the later half of the 20th century in Japan. Written as a kind of extended interview, the style might not be for everyone, but it's an easy read and Moriyama's approach has the virtue of being unpretentious and accessible, making the compact a great gift (or self-gift) for someone building their confidence.
With just shy of 200 images from great artists like Diane Arbus, Robert Frank, Lisette Model, Lee Friedlander and a good many more, this book – technically an exhibition catalog – brings together some of the sharpest-observed street scenes in seven decades of decisive moments. Discerning visitors may think you've been appreciating the arts in Hamburg or Vienna if they spot this resting casually on your coffee table (indeed you can still catch the exhibition until January 2020 at the Hundertwasser Museum) but the real benefit of the volume is the assembly of so many iconic photographers in such a rich format – 30cm/12 inches tall.
Nearly every book on this list, from Life in 50mm to Street.Life.Photography, includes a Henri Cartier-Bresson image. His work defined how we look at the 20th century, and his phrase "the decisive moment" has become the motto of nearly everyone with a camera. This book is an English translation of the essay in which he coined that phrase, as well as Cartier-Bresson's other lesser-known observations on Moscow, China and Cuba. These writings not only lend an insight into the man and the era he was shooting in, but will give the reader a lot more right to quote Cartier-Bresson than the average snapper!
Originally published in 1952 by the lauded Simon & Schuster, with a Matisse collage on the front, this is the ultimate photographer's monograph. Sure, it doesn't feature any photography beyond the original publication date, but it's such an iconic product that it's impossible not to desire it. Even if you didn't understand its obvious value, the gorgeous slip-case in which the hardcover book is enclosed also houses a separate booklet from the Pompidou Centre's curator Clément Chéroux putting everything into context.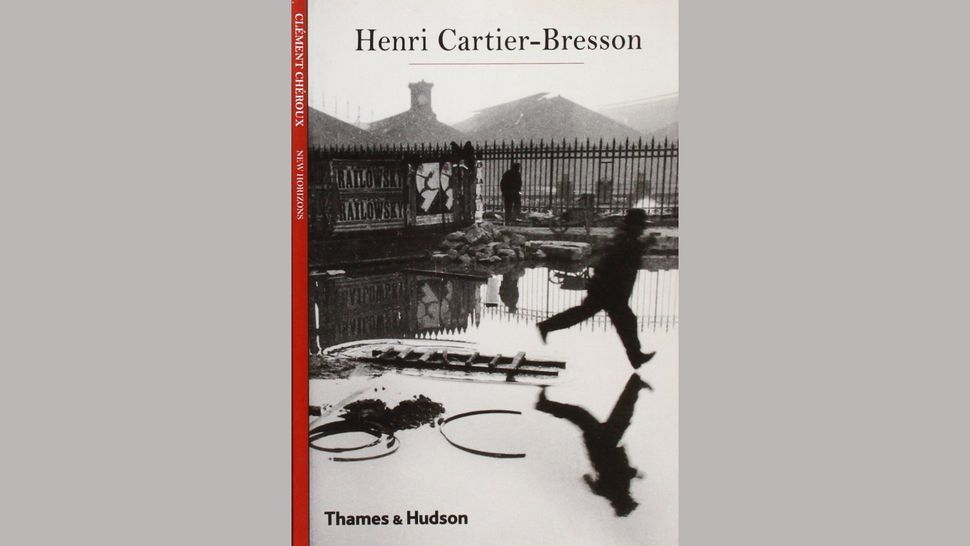 If your goal is understanding Henry Cartier-Bresson but your budget doesn't stretch to a big volume like the Decisive Moment, above, then this is a great alternative. Published a few years after his death in 2004, the book features images from Cartier-Bresson's entire working life, and gives a thorough overview of his own story, from experiences in WW2, the development of his own style, and, of course, the founding of Magnum (which goes such a long way to maintain his legend today). All this in a book the size of paperback which can be had for less than the latest dystopian novel (or seasonal take-away coffee).
Read more:
The best books on fashion photography
Best books on portrait photography
Best photography books for beginners and pros
The best books on food photography
The best coffee-table books on photography
The best photobooks: make your own photography book