You might have assumed that the best lenses for safari photography are going to just be the longest telephotos you can find (or the longest you can afford). After all, telephoto lenses are unbeatable in terms of reach, and the more reach the better when photographing distant wild animals, right? This is true to an extent, but it's not the whole story.
While you do undoubtedly need a good amount of telephoto reach for safari photography, this is only part of the story. On safari, you're appreciating two things at once – the incredible wildlife you've been driven out to see, but also the fabulous, once-in-a-lifetime scenery that surrounds it. Ideally, you want a way to capture both, and having a setup of nothing but long telephotos is going to restrict you to a limited perspective. That's why historically, the best superzoom bridge cameras have been very popular with safari-goers (Sony's RX10 cameras are pretty clearly constructed with this audience in mind).
Of course, everything is a trade-off, as superzoom lenses tend to be much less sharp than lenses with narrower focal ranges. You may find bringing a few lenses covering a selection of focal ranges is preferable to one lens that attempts to do everything – but then again, this will add to the weight and expense of your setup.
That's why in this guide to the best safari lenses, we've picked out a great variety of options for all the major mounts. We've included fantastic superzooms and telephoto zooms in an attempt to provide you with a broad, flexible range of options. These lenses all have different strengths and weaknesses, as we've discovered in our testing, and we feel these are the best safari options for each system right now.
Our pick of the best lenses for safari photography
Why you can trust Digital Camera World Our expert reviewers spend hours testing and comparing products and services so you can choose the best for you. Find out how we test.
Multi-mount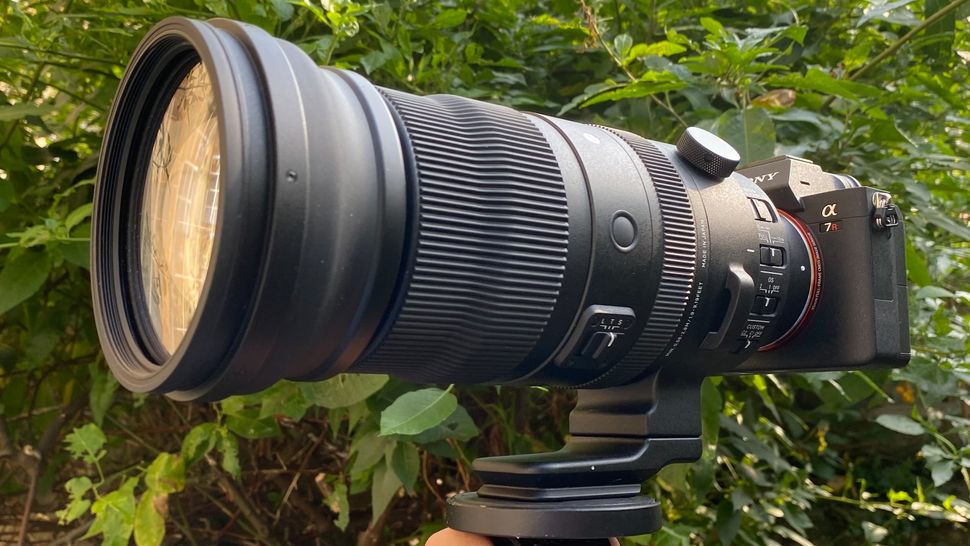 Covering a focal expanse from telephoto 150mm to super-telephoto 600mm, the Sigma 150-600mm f/5-6.3 DG DN OS Sports is a very popular format of lens. We could have filled this list with 150-600mm lenses if we wanted, but we picked this update to a very popular DSLR lens, the old Sigma 150-600mm f/5-6.3 DG OS HSM | Sport for Canon EF and Nikon F mounts. This time it fits Sony E-mount mirrorless, with a version also available for L-mount full-frame cameras made by Panasonic, Sigma and Leica.
Tack-sharp throughout its zoom range, the Sigma 150-600mm f/5-6.3 DG DN OS Sports is designed for speed and flexibility. It focuses fast, delivers great-looking bokeh in its defocused areas, and it's also comprehensively weather-sealed, which is good news if the heavens decide to open mid-safari. If you're using an L-mount camera, we'd say it's essential. If you're on Sony E-mount, you have a few more competitive options (see our full Sony section further down the page).
See our full Sigma 150-600mm f/5-6.3 DG DN OS Sports review.
Want to whip from expansive scenic shots to super-close-up images of wildlife within a moment? A good superzoom lens like the Tamron 18-300mm f/3.5-6.3 Di III-A VC VXD is just the thing. It's available for two APS-C systems – Fujfilm X and Sony E-mount (the A6000 cameras) – meaning it delivers an effective focal range of 27-450mm. It's got quality where it counts too, particularly in the centre of images. There's some drop-off at the edges, as you'd expect with a lens of this type, but nothing that's going to ruin your images. Autofocus speeds impress, meaning you shouldn't have to worry about wildlife making a run for it while your camera hunts for focus. It weighs just 620g, too. See our full Tamron 18-300mm f/3.5-6.3 Di III-A VC VXD review
A lens that weighs this much won't be for everyone, that's for sure. However, if you're using full-frame Sony or L-mount cameras and want to cover your bases, the Sigma 60-600mm F4.5-6.3 DG DN OS Sports will do just that, running from standard focal length to super-telephoto. It impresses all across that zoom range too, with excellent sharpness and well-engineered handling despite the weight. It does feel a little weird using such a bulky lens at 60mm, but you get used to it. The stabilisation is class-leading, providing up to 7 stops of effective compensation. Though bear in mind that the 105mm filter thread means you'll have to fork out a sizable sum if you want even a simple protective UV filter. Check out our full Sigma 60-600mm F4.5-6.3 DG DN OS Sports review.
Canon
Canon lenses with the 'L' designation in the name are designed with the utmost attention to quality. This means a lens like the Canon RF 100-500mm f/4.5-7.1L IS USM is built to last in all sorts of conditions, with a heat shield coating that means it can withstand ultra-hot weather (or ultra-cold, for that matter). The generous zoom range gives you a lot of shooting flexibility, with a smooth zooming action with speed that can be adjusted to taste. Its stabilisation is very effective too (even more so with higher-end EOS R cameras like the EOS R5), meaning you can use slower shutter speeds and still get sharp shots. This is especially helpful when dealing with the somewhat pedestrian maximum aperture, which drops to a weak f/7.1 at the telephoto end. See our full Canon RF 100-500mm f/4.5-7.1L IS USM review.
The Canon EF 70-300mm f/4-5.6 IS II USM is an update to a popular lens, providing a little more reach than your average workhorse telezoom, at the cost of a slower maximum aperture. Image quality is gorgeous, and stays so even at the outer limits of the 300mm focal length, which is good news for safari shooters. The handling is great too – smooth and intuitive, with a useful digital information display for checking settings. Plus again there's that L-series build, meaning the lens is capable of surviving a sudden downpour. If you're using Canon DSLRs, whether APS-C or full-frame this is definitely a lens to consider adding to a safari kitbag – it'll deliver great quality and flexibility without adding too much weight. See our full Canon EF 70-300mm f/4-5.6 IS II USM review.
Nikon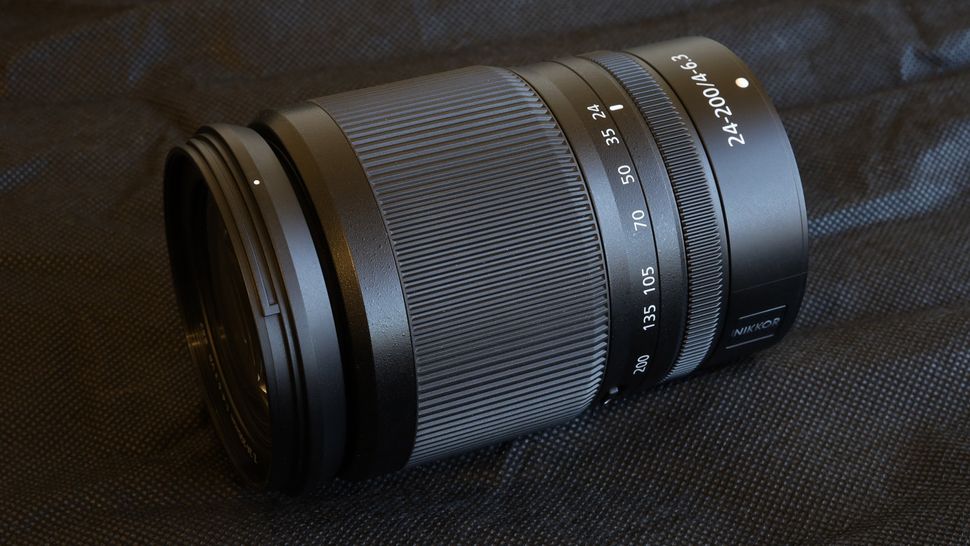 This lens is compatible with both full-frame and APS-C Nikon Z cameras – and you get different advantages with each one. Use it with the full-frame models like the Z5 or the Z7 II and its built-in Vibration Reduction stabiliser can work in tandem with the in-body VR on those cameras to deliver highly effective stabilisation. Or, use it with DX-format cameras like the Nikon Z50 to bump the effective focal range up to 26-300mm. Either way, you're getting a travel-friendly zoom that's equally capable at capturing scenic vistas and close-up wildlife images. See our full Nikon Z 24- 200mm f/4-6.3 VR review.
Reasonably priced for a telephoto zoom of its kind, the Nikon AF-S 80-400mm f/4.5-5.6G ED VR offers tremendous value for users of Nikon DSLRs – which are still some of the most popular wildlife cameras out there. Its image quality is top-notch, delivering clean and sharp images right the way through the zoom range, and both the autofocus and stabilisation are consistently effective. We would have liked a full suite of weather seals – there's a rubber mount around the gasket, but it's not overall comprehensive. You'll probably be okay in light drizzle, but it might be worth investing in a rain cover if you're anticipating any torrential downpours. See our full Nikon AF-S 200-500mm f/5.6E ED VR review.
Sony
Sony's 'G Master' designation is conferred only on its top-end lenses, ones that deliver an exceptionally high standard of optical quality. As such, while the Sony FE 100-400mm f/4.5-5.6 G Master OSS is undoubtedly an expensive lens, it's also a beautiful piece of kit. One thing it particularly excels at is creating images with attractive bokeh – meaning the quality of the defocused areas of images. This means if you want to create portrait-style images of wildlife with a shallow depth of field, it's a good choice of lens. Also, if you need more reach, it can be used with Sony's 1.4x and 2.0x teleconverters (just remember that the extra focal length comes at the cost of reduced maximum aperture). See our full Sony FE 100-400mm f/4.5-5.6 G Master OSS review.
Fujifilm
With the release of highly capable cameras like the X-H2S and the X-T5, Fujifilm has signified it is playing in the big leagues. This weighty lens is a perfect partner for those who want to use Fujifilm's flagship cameras for challenging pursuits like safari photography. It may be heavy for an APS-C lens, tipping the scales at just under 1.4kg and stretching out to 270mm in length when fully zoomed, but it delivers a focal range equivalent to 152-609mm in full-frame terms. It's thoroughly weather-sealed as well.
See our full Fujifilm XF100-400mm f/4.5-5.6 R LM OIS WR review
For a while it was the longest lens you could get for the X-mount – however, it has been eclipsed by a more recent release…
The APS-C crop factor of Fujifilm X plays into this lens's strengths, transforming it into an amazing 229-914mm equivalent in full-frame terms. To get the same thing on a full-frame Sony system you'd need a 600mm lens and a 1.4x teleconverter, which makes both the price and the modest maximum aperture of this lens look a bit more reasonable. The XF150-600mm also features a 'sensing and control system' to help control for movement when using it at full zoom, and it really does make a difference to hand-held shot sharpness. This is definitely helpful as you'll already have a bit of softness to contend with at the maximum focal length. Not enough to ruin shots, but it's worth being aware of.
See our full Fujifilm XF150-600mm F5.6-8 R LM OIS WR review
Micro Four Thirds
This lens is something of a wonder, and though the 200mm maximum equivalent reach may not be enough for al safari goers, its sheer image quality and supremely effective stabilisation make it well worth considering for your kit bag. The 'PRO' designation means it's built to high quality standards inside and out – so as well as the excellent optical quality, you also get a weather-sealed barrel, with a metallic construction and textured rings. This is one of the more ambitious lenses for Micro Four Thirds, and that is reflected in the price, which is higher than average for a lens in this class.
With the Micro Four Thirds crop factor, this lens delivers the workhorse focal length of 70-200mm, which is pretty good coverage for safari work. Plus, the compact size and affordable asking price mean it doesn't have to be the only lens you take – this really is one of the key advantages of MFT. The Lumix G X Vario 35-100mm impresses in most categories, delivering very good sharpness at all focal lengths. It drops off a little at f/2.8, and the bokeh quality isn't the smoothest, but when stopped down the lens delivers the goods, with color fringing and distortion basically nullified when combined with in-camera corrections. See our full Panasonic Lumix G X Vario 35-100mm review.
Best lenses for bird and wildlife photography
Best cameras for wildlife
How to prepare for a safari or wildlife photography trip