When you first get started in photography, you're most likely to begin with the lens that came with your camera (ie the kit lens) before moving up to a better-quality zoom that covers the focal lengths you need.
The most popular type of lens for portraits is an 85mm prime lens, so see our guide to the Best lens for portraits to see which ones we rate the best.
But to find out why this is, what to look for in a portrait lens and what the alternatives are, keep reading.
• Read more: What are the best camera lenses to buy
• Get more photoshoot ideas
The fact is, you can shoot great portraits with a zoom lens, but there's no getting away from the fact that prime lenses are even better. Not only do they have wider maximum apertures, which is ideal for isolating the subject, but they're super sharp and offer generally better image quality than zooms.
• Portrait photography how to: essential portrait photography tips
Zoom lenses are more convenient in terms of being able to change focal length with a simple turn of the zoom ring. But for portraiture, it's always better to select a prime lens for its characteristics and use your feet to change composition.
Whatever you're doing in life, having the right tools for the job will always make things easier and the end result more successful. So, if you're a portrait photographer a prime lens is the obvious answer – and there are three classic portrait focal lengths that you really should seriously consider.
50mm lenses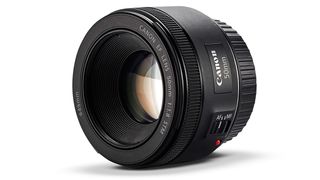 Once photographers find their kit lens no longer fulfils their creative requirements, the first lens many find themselves drawn to is the humble 50mm.
• Read more: The best 50mm lenses right now
One of the greatest attractions of this lens is that the f/1.8 version from many manufacturers is relatively inexpensive. Furthermore, it provides a field of view comparable to that of the human eye, and the wide maximum aperture makes shallow depth-of-field photography across a range of subjects possible.
There are two main flavours of 50mm commonly available: f/1.8 or f/1.4. The latter allows more light to enter the lens at a given shutter speed, and a shallower depth-of-field too. If you shoot with an APS-C camera, a 35mm lens will provide the closest equivalent focal length at 52.5mm. Micro Four Thirds users, meanwhile, will achieve a 50mm-equivalent focal length with a 25mm lens.
For portrait photography, 50mm lenses are great for full-length and waist-level portraits, both on location and in the studio. This is thanks to the wide field of view compared to an 85mm or 135mm lens, and you don't need to be too far away from the model to achieve these crops.
On the other hand, if your aim is to shoot a headshot or a head-and-shoulders portrait, getting in too close will actually distort the model's features, with the face ending up too thin and the nose too big. So, a 50mm certainly isn't the best choice for this type of shot.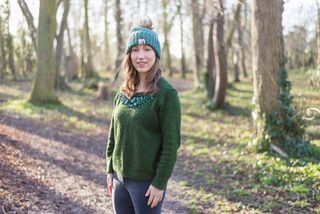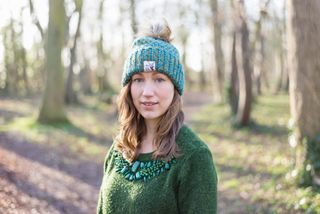 Lenses to consider:

85mm lenses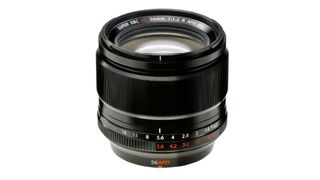 If you're looking for a lens that provides a reasonable working distance from the model, with a narrower field of view than a 50mm lens, the 85mm is the most popular focal length for portraiture.
• Read more: the best 85mm portrait lenses
These short telephoto lenses are typically available with f/1.8 or f/1.4 apertures. The latter type is significantly more expensive, so budget will often play a part in the purchasing decision. For APS-C users, a 50mm lens provides an equivalent focal length of around 75-80mm, while Micro Four Thirds users need a 45mm lens to give an equivalent focal length of 90mm.
APS-C owners are perhaps the luckiest group here because 50mm lenses are generally the most affordable lens type of the three. Full-frame and Micro Four Thirds camera shooters will have to spend a little more cash, but it's definitely worth it for this focal length.
85mm lenses are highly versatile as they are suitable for full-length, waist-level and head-and-shoulders crops. You can shoot tighter head shots but this has to be done with care because distortion of facial features can occur here.
When shooting in the studio, an 85mm lens is ideal for shooting above-the-knee crops and head-and-shoulders shots and everything in between, but for tighter headshots the 135mm would be the superior option.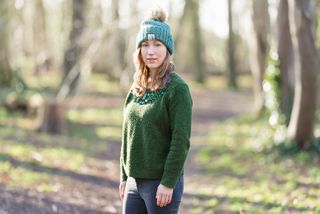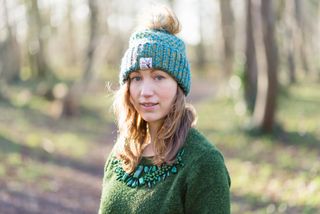 Lenses to consider

135mm lenses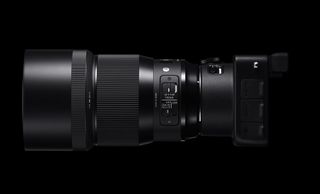 The jewel in any portrait photographer's kit bag has to be the 135mm lens. Available with f/1.8 or f/2.0 maximum apertures, this wide aperture works with the slightly longer focal length to provide a gorgeous background blur. These types of lenses have the bonus of allowing you to get close to the model without invading their space.
While superior to their shorter counterparts in several ways, they're not perfect. Longer telephoto lenses create the opposite type of distortion to wider lenses; while wider lenses make the face appear narrower, with an unflattering enlargement of the nose, long telephotos make the face look slightly wider. This does occur with 135mm, but the effect isn't as noticeable as with a 200mm lens. 70-200mm lenses are extremely versatile workhorse lenses, but for portraiture a 135mm with a faster maximum aperture will always provide better results.
On location, 135mm lenses can be as versatile as you like because you can stand as close or as far away from the model as necessary to compose at the desired crop. Not only that, but the lens produces absolutely stunning full-length shots, thanks to the narrow field of view and pronounced bokeh, although you will be more than a few metres away from the model.
In the studio, however, things are a little different. The long working distance required for a full-length shot means the 135mm is just too long, but for more intimate head-and-shoulders shots and headshots they're the best of the three options here. For APS-C cameras, an 85mm lens will provide a close equivalent focal length of 127.5mm, while 75mm will provide a 150mm-equivalent focal length on a Micro Four Thirds camera.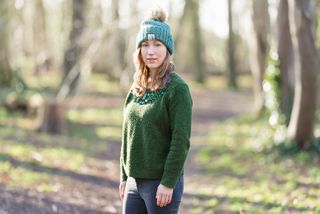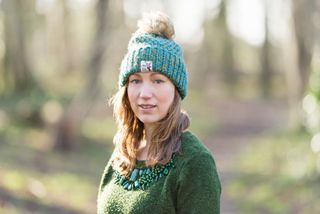 Lenses to consider:
Which focal length is best for you?
Why you can trust Digital Camera World Our expert reviewers spend hours testing and comparing products and services so you can choose the best for you. Find out how we test.
Lens choice ultimately comes down to the individual, but in an ideal world, having all three lenses would be the best option because you would have all bases covered.
For a professional, having these three focal lengths alongside a 24mm or 35mm lens would also be beneficial. For enthusiasts, one or more of these classic portraiture focal lengths would suitably service your needs. There are overlaps, so think about what types of crops you shoot and make a decision about which lens or lenses are best for you; a combination of any two of these focal lengths would give you a fantastic portrait kit.
If money was no object buying all three would be a no-brainer. If you're on a limited budget, however, the most versatile of the three lenses is the 85mm. Sitting between the 50mm and 135mm, this lens provides a comfortable working distance from the model without the need to stand too close or too far back. Furthermore, distortion is minimal, so it's ideal for both studio and location use.
For APS-C camera owners this would make a 50mm lens the best option because the equivalent focal length would be 75-80mm. For Micro Four Thirds, a 45mm lens would give you an equivalent focal length of 90mm.

Lens buyers' guides:
The best portrait lenses for Nikon DSLR users
The best portrait lenses for Canon DSLR users
The best Canon lenses in 2020
The best Nikon lenses in 2020
The best Fujifilm lenses in 2020
The best Sony lenses in 2020
The best Micro Four Thirds lenses for Olympus or Panasonic cameras
The best 50mm lenses
The best 70-200mm lenses
The best budget telephoto lenses
The best 150-600mm lenses
Lomography Petzval 55mm f/1.7 MKII review