A 35mm focal length combines a useful viewing angle with an entirely natural perspective on a full-frame camera. Compact and lightweight, this Tamron 35mm prime is literally a perfect fit for Sony A7 and A9 series bodies, on which it feels sublimely balanced. The same goes for Tamron's sibling 20mm and 24mm lenses, which are pretty much the exactl same size and weight, all three sharing a 67mm filter thread.
• Read more: Tamron 28-75mm f/2.8 Di III RXD review
Specs
Mount: Sony E (full-frame)
Autofocus: Yes
Lens construction: 9 elements in 8 groups
Angle of view: 63.5 degrees
Diaphragm blades: 7
Minimum aperture: f/22
Minimum focusing distance: 0.15m
Maximum magnification ratio: 0.5x
Filter size: 67mm
Dimensions: 73x64mm
Weight: 210g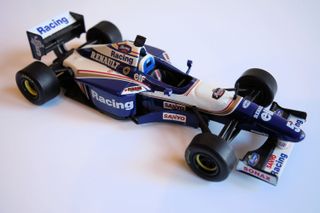 Key features
Like Tamron's two wider-angle prime lenses in Sony E-mount, the 35mm has an uncommonly short minimum focus distance, enabling a 0.5x macro magnification. The working distance between the front of the lens and the subject can feel a little close for comfort in macro photography, but it's a handy additional feature nonetheless. In more general shooting, you can easily get really close to your subject and exaggerate perspective to make it stand out. The f/2.8 aperture rating also enables a fairly tight depth of field at short focus distances.
To an extent, both the wide viewing angle and wide aperture of this lens are capably covered by Tamron's excellent 28-75mm f/2.8 Di III RXD zoom for Sony E-mount cameras. However, there's a lot to be said for the constraint of a prime lens, which really makes you think about the optimum position for best capturing a subject, rather than just twiddling your zoom ring.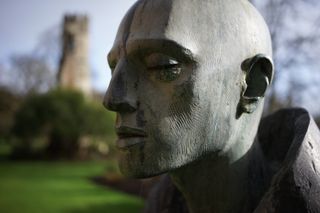 Build and handling
The optical path contains nine elements in eight groups, which is one less than in the 20mm and 24mm lenses on both counts. There's still a moulded glass aspherical element and an LD (Low Dispersion) element in the line-up, plus BBAR (Broad-Band Anti-Reflection) coatings. In addition, a fluorine coating is applied to the front element to repel moisture and grease, and to aid easy cleaning.
Everything's wrapped up in a lightweight yet tough plastic casing, on a sturdy metal mount. Weather-seals are incorporated, including a rubber ring on the mount to stop the ingress of dust and moisture between the lens and camera body. A letterbox-style hood is supplied with the lens. It can't be reversed for storage but can be left in situ, with filters or the lens hood fitted to its front-end attachment thread.
The OSD (stepping motor) autofocus system works with near-silent precision, enabling accurate but not overly speedy focusing for stills and smooth focus transitions when shooting video. As usual, there's no physical focus distance scale nor any accompanying depth of field markers. Indeed, the focus ring is electronically rather than mechanically coupled, but works very smoothly and enables very fine adjustments.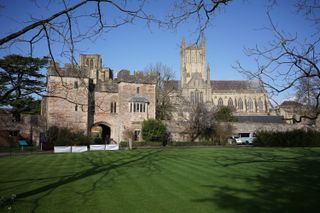 Performance
Sharpness and contrast are exceptional right across the entire image frame, even by the very high standards set by Tamron's trio of new wide-angle primes. Sharpness remains epic all the way through to f/16, where diffraction starts to take its toll.
Defocused areas look pleasantly smooth, the f/2.8 aperture enabling a fairly tight depth of field, at least when using short focus distances. Color fringing is virtually non-existent and the lens is very effective at combating ghosting and flare.
Tamron's similar 20mm and 24mm lenses both exhibit heavy barrel distortion, although automatic in-camera corrections are available in Sony's A7 and A9 series bodies. There's little need for correction with the 35mm lens, which keeps barrel distortion down to a comparatively negligible level.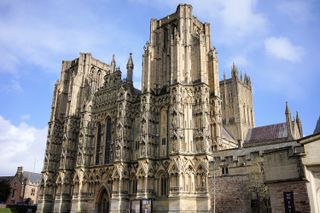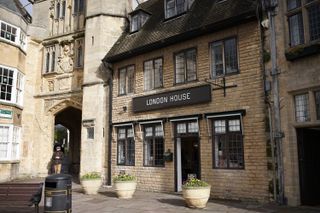 Lab tests
We run a range of lab tests under controlled conditions, using the Imatest Master testing suite. Photos of test charts are taken across the range of apertures and zooms (where available), then analyzed for sharpness, distortion and chromatic aberrations.
We use Imatest SFR (spatial frequency response) charts and analysis software to plot lens resolution at the centre of the image frame, corners and mid-point distances, across the range of aperture settings and, with zoom lenses, at four different focal lengths. The tests also measure distortion and color fringing (chromatic aberration).
Sharpness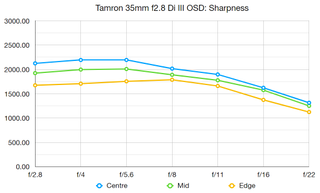 Levels of sharpness are stellar across most of the frame and remain extremely good even in the corners.
Fringing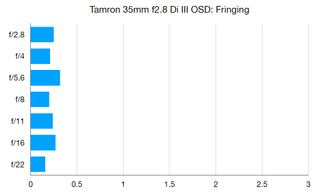 Lateral chromatic aberration is essentially a non-issue with this lens, right into the corners of the frame.
Distortion: -1.08
A negative score indicates barrel distortion, a positive score pincushion. A score of zero signifies no distortion.
It's not quite a distortion-free lens but there's very much less barrel distortion than with Tamron's 20mm and 24mm E-mount lenses.
Verdict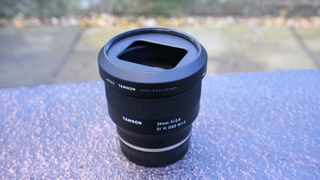 As an all-purpose lens that covers many eventualities, Tamron's 35mm is a better fit than the 20mm and 24mm lenses. The viewing angle and perspective feel entirely natural on a full-frame camera.
Compared to many zoom and prime lenses, the compact physical size and lightweight build enable a stealthy approach for candid photography, as well as making an A7 or A9 camera feel delightfully small and svelte.
Even so, the Tamron goes extra-large in terms of image quality, combining superb sharpness, contrast and color rendition with negligible color fringing, minimal distortion and good resistance to ghosting and flare. It's a great lens at a very attractive price.
Read more: