To look at, the Sony Xperia 1 instantly stands out from the crowd thanks to its incredibly long screen. While other flagships are only just broaching 19.5:9 displays – and with the help of notches, no less – the Xperia 1 is loaded up with a 4K, notch-free, HDR, 21:9 screen.
Combined with a metal frame and a premium finish, not to mention three cameras, it's a top-tier phone – which is reflected in its £850 price. If you're thinking about picking one up in the UK, the Xperia 1 is available at Carphone Warehouse, or through EE, O2 or Sky Mobile, with the Cool Grey edition (the most premium, in our opinion) available exclusively to Vodafone.
While Sony delivered an excellent screen in the XZ3, its cameras have only ever been good; can the Xperia 1 camera finally wow us in a way that the company's Alpha line has been doing for years?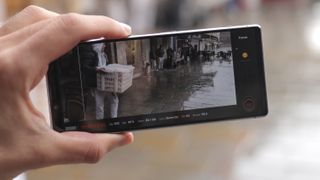 Sony Xperia 1: Design and features
Everything about the Xperia 1 revolves around that long OLED display. Measuring in at 6.5 inches, the screen (and, in turn, the phone) is about the same size as the Samsung Galaxy S10 Plus. Thanks to the 21:9 aspect ratio, though, it's a few millimeters taller and narrower.
The design is premium, both on paper and in the hand. With hardy Gorilla Glass 6 on the front and back, combined with a polished aluminum frame, it also feels robust. Meanwhile the rounded corners and sides soften the finish, making it a great balance of stark, elegant and durable. It's also IP68 water resistant, too, so can be submerged in up to 1.5 meters / 4.92 feet of water for up to 30 minutes.
Around the back there's a camera bump, which houses the triple cameras, and to the right side of the screen are buttons and a fingerprint scanner. While the power button and volume rocker aren't anything out of the ordinary, the camera shutter release – which comes complete with half-press to focus functionality – is a novelty for smartphones today, and a potential boon for photography enthusiasts.
On the bottom of the phone is a USB-C port as well as a loudspeaker, which is complemented by a front-firing speaker within the earpiece.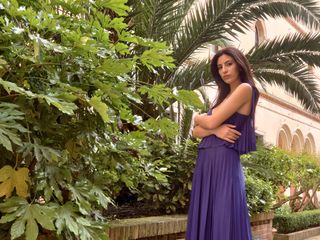 Sony Xperia 1: Screen
Thanks to its 4K resolution, clocking in at 1644 x 3840 pixels, the Xperia 1 is sharp, delivering over 643 pixels per inch (PPI). That makes it the sharpest smartphone on the market, with the likes of the Huawei P30 Pro coming in at 398 PPI and the iPhone XS Max at 458 PPI.
Sony has also loaded its flagship up with OLED technology, ensuring that blacks are incredibly deep, colors are luxuriously punchy and everything from films and pictures to simple UI scrolling is glorious.
The fidelity doesn't stop there, though. The Sony Xperia 1's display packs a Creator Mode color space, which has been certified by Netflix engineers as one that delivers an accurate viewing experience. It's clear this screen is special.
While all this makes for an incredible display from a pure quality point of view, it isn't the best we've ever tested. The Xperia 1's screen doesn't quite pack the brightness that some of the competition do, like the P30 Pro and Samsung Galaxy S10. Nor do its viewing angles retain color integrity at extreme angles – but, if you're anything like us, you watch content head-on.
All that said, the Xperia 1's screen still manages to be best-in-class in many use cases thanks to its aspect ratio.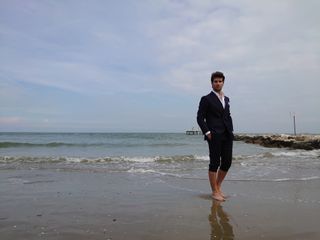 There are a couple of downsides; 16:9 videos and 4:3 photos generate a lot more black borders on this phone than on any other flagship, and games that aren't optimized for it also feature one heavy black bar on the right-hand side. In time, though, this last point should be addressed as more games are configured for 21:9.
Now onto what we loved about the aspect ratio. With its longer screen, editing documents is easier than on more squat phones, as there's more vertical space for your keyboard and text entry field. So you can see much more of the document you're editing, or even the WhatsApp message you're replying to.
In addition, split-screen multitasking creates two portrait spaces within which to work. So you can fire up Lightroom in the top half of the screen, and your gallery app in the bottom half, and edit photos with a reference image in constant view.
Of note, the fact that the screen isn't curved makes the Xperia 1 look less cutting-edge than much of the competition. From a usability point of view, though, it makes for a more comfortable in-hand experience, especially when lying down using your phone. We didn't find ourselves accidentally pressing the sides of the screen with the Xperia 1, something we did all the time with the P30 Pro and Galaxy S10.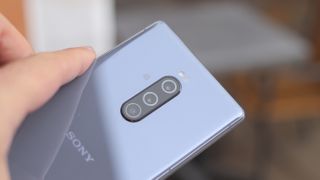 Sony Xperia 1: Cameras
Despite a long history of big pixel counts and good, but not great, smartphone cameras, the Sony Xperia 1 drops the resolution from over 19MP to 12MP across all its sensors. In addition, it's the first flagship from Sony to feature a triple-camera system, with one wide, one telephoto and one ultra-wide lens.
The primary camera features a 26mm equivalent focal length and an f/1.6 aperture, with a 1/2.6 sensor and 1.4μ pixels. Loaded up with Dual Pixel PDAF and 5-axis OIS, from a specs point of view it reads very well indeed.
At 52mm, the telephoto 12MP camera gets you closer to the action and is also loaded with an f/2.4 lens, a 1/3.4" sensor with 1.0µm pixels, Dual Pixel PDAF and 5-axis OIS – though it can't stack up to the Huawei P30 Pro's 5x optical zoom.
Finally, the ultra wide-angle camera features a 16mm equivalent focal length, an f/2.4 lens and a 1/3.4" sensor, with 1.0µm pixels. This can be configured to a full field of view with barrel distortion, or a slightly narrower field of view with distortion corrected.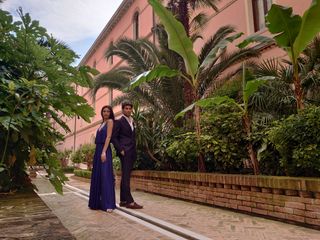 All the lenses combine to cover a range of prime focal length bases and compete directly with other flagships like the LG G8 ThinQ and Huawei Mate 20 Pro.
When it comes to quality, the Xperia 1 is a marked improvement over its predecessor, the XZ3. Photos from all three cameras grab punchy shots in good light, with healthy amounts of saturation and detail. The UI also gives you options to fine-tune white balance after focusing, even in automatic mode, and this is a joy in challenging lighting conditions.
There isn't a huge amount of scope for editing pictures after taking them, beyond Instagram-style tweaks, given the fact that they're relatively completely processed. There's also no option to dial back granular elements like contrast and saturation in the settings, and there's no RAW shooting either – even in manual mode.
All of which is a shame, but what this does mean is that the Xperia 1 shoots reliably good-looking shots that should suit most without the need for faffing.
By dropping the pixel count and opening the primary camera's lens to f/1.6, the Xperia 1 is also the first Sony phone that's truly competitive in low light. Unlike flagships from Samsung and Huawei, it doesn't artificially brighten up dark scenes – it keeps them dark and moody.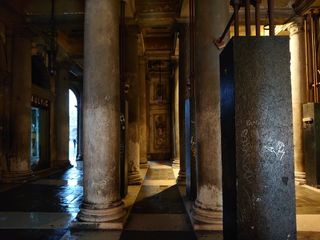 Low light shots, in turn, look good, with respectable amounts of noise and detail, and white balance tends to be accurate most of the time as well – though if you're after maximum exposure in minimum light, look elsewhere.
One area in which the Xperia 1 does lag behind the P30 Pro and Google Pixel 3, however, is dynamic range. Especially true when there's a face in the frame, it appears to aggressively meter for faces, and backgrounds can suffer as a result. Jump into manual mode, though, and you can change metering from Face to Multi, Centre and Spot, which helps if you're after a more evenly exposed shot.
Shooting modes are plentiful, from Portrait mode which defocuses the background of shots, right through to full manual, which has seen an increase in shutter speed over old Xperias to 32 seconds.
Another standout feature of the Xperia 1 is eye tracking. Cascading down from Sony's Alpha line, it's designed to give portraits the precision that photographers crave. It also makes sense, given how advanced and prevalent background defocus and artificial bokeh has become on smartphones.
The feature did work well, but you really had to be near your subject to notice it, given the virtually non-existent amount of natural bokeh that smartphones create at a distance.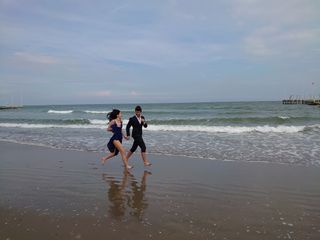 Sony Xperia 1: Video
Moving onto video capabilities, the Xperia 1 builds on the successes that Sony has had in the past – such as the 4K HDR video introduced on the XZ2 present, not to mention 960fps slow-motion bursts. What really differentiates the new kid on the block, however, is its Cinema Pro app.
Positioned as an alternative video recording tool for those who have an interest in shooting cinematic video, it's powered by the tech behind Sony's cinema camera division: CineAlta. With a range of looks available – including a default, high dynamic range, flat finish – it grabs footage that's perfect for taking away and grading on a desktop.
The app also gives users control over a lot of features once reserved for pro camera shooters. You can dictate the shutter speed, for example, in addition to manual focusing mid-video, setting a base point marker for your subject to help you focus more accurately. The app also enables you to set frame-rates for your projects, too, and shoot in either 16:9 or 21:9.
Cinema Pro also disables image stabilization, so you can use a more professional alternative whether it's a tripod, slider, rig or a gimbal. You can see the results in the sample video, which was edited in Premiere Pro. It really is a joy to grade footage shot from the Xperia 1 when compared to other flagships.
Having said that, a notable omission within the Cinema Pro app is a video editor of any kind. We weren't even able to trim clips. This relegates the feature to one suited more to enthusiasts, and might render this great tool underutilized as a result.
Ultimately, though, the Xperia 1 is a wonderful camera phone with plenty of highlights to keep photo and video fans happy. It has its idiosyncrasies, but it also has a unique feature-set that will make it ideal for specific types of users – even if it isn't categorically the best camera phone out now.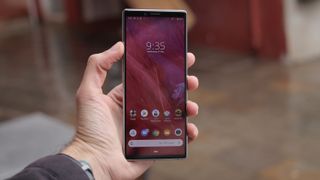 Sony Xperia 1: Performance
Powering the Xperia 1 is a Snapdragon 855 processor paired with 6GB RAM. The chipset can be found in top-tier devices like the US variant of the Samsung Galaxy S10 and the Xiaomi Mi9, and is best in class. This translates in day-to-day use, with virtually no slowdown in our time with the phone. Only occasionally, when firing up the camera or swapping between lenses, was there a slight pause.
Combined with 128GB internal storage, you also get plenty of room for all your photos and videos out of the box, and there's also a microSD card expansion slot so you can boost your storage by 1TB. It's worth noting, though, that footage shot on the Cinema Pro app needs to be saved to the phone's internal storage.
Running Android 9, with Sony's light touch UI over the top, everything looks and feels very stock. App support is also great, thanks to Google Play Store access, and Sony has loaded up a few apps of its own – almost all of which can be uninstalled or disabled, so we're reticent to really call them bloatware.
What is great about the UI are the gesture shortcuts, that offer quick access to split-screen multitasking and your favorite apps.
The phone's stereo speakers shout with gusto, offer a decent amount of sound separation, and with Dolby Atmos tuning, play back optimized content fantastically. There are also plenty of EQ customization options in the settings for any audiophiles who want to tinker. This makes watching a movie on the Xperia 1 a dream – especially in low light, when the OLED display really comes into its own.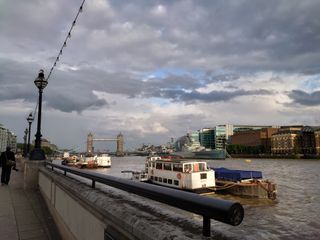 Meanwhile, though the lack of headphone jack might irk some, there's an adapter in the box, and aptX lossless audio codec along with Bluetooth 5.0, for some great wireless audio.
Our biggest concern with the Xperia 1 when it launched was that battery. At 3,330mAh, it's relatively small for a phone with such a big screen and beefy internals. If you're planning on going wild with it for a full day of photography or videography, you'll definitely want a power bank.
To our surprise, though, we used it fairly moderately as part of a working day – with occasional picture taking, an hour and a half of WhatsApp, 30-40 minutes of 3D gameplay, a couple of hours of music / podcast playback and a few phone calls – and it lasted from about 5am until 9pm, with around 15% left in the tank, which could be sufficient for most users.
A bonus with Sony phones is Sony's Battery Care technology. This slows down charging overnight so, rather than take just over an hour using the 18W fast charger that the phone ships with, it takes some four hours or more. This preserves the life of your battery in the long run, reducing degradation, and potentially preventing you needing to upgrade your battery or phone after a year.
Sony Xperia 1: Verdict
The Sony Xperia 1 is an exciting flagship, if only for the fact that it dares to do something different. Its design is rich, its screen is long, sharp and immersive, and the camera is a photo and video enthusiast's dream.
Is it the best stills smartphone camera phone around? No. Huawei probably still holds onto that title with its P30 Pro, but the Xperia 1 is the most versatile when it comes to both photos and videos in our opinion – especially if you have a passion for creating video content.
The lack of wireless charging feels a bit regressive, since it was on the XZ3, and the phone's battery could be a bit bigger. However, with it still lasting a full day for us and delivering a fantastic user experience, even with its premium price, the Sony Xperia 1 is a seriously impressive flagship camera phone.
• These are the best camera phones currently available, to see what the Sony Xperia 1 is up against.