The best TikTok lights – also known as the best LED strip lights – will give you the perfect TikTok aesthetic for all of your videos.
This colorful lighting can be adjusted to any shade you like, making it perfect for capturing bold and striking videos. Whether you want to hang them along your ceiling line, place them in shelving for a distinctive glow, or even inside your drawers for some extra light, the best TikTok lights are both stylish and affordable.
• See also: Best camera for TikTok
The best LED strip lights consist of many individual LED emitters mounted onto a circuitboard strip that's both flexible and can be cut to length. This incredibly versatile lighting can be placed almost anywhere and usually comes with an adhesive peel-and-stick backing for easy installment.
While not all LED strip lights are capable of changing color, all of the ones featured here can – as this is what makes them the best TikTok lights. Many LED strip lights come with remote controls to enable you to adjust the brightness and hue, but some can even be linked up to your smartphone or Alexa as well.
However, TikTok lights don't have to just mean LED strip lighting – if you want to create the most flattering lighting possible for your videos, you might want to check out our best ring lights guide.
TikTok lights: Best LED strip lights
Why you can trust Digital Camera World Our expert reviewers spend hours testing and comparing products and services so you can choose the best for you. Find out how we test.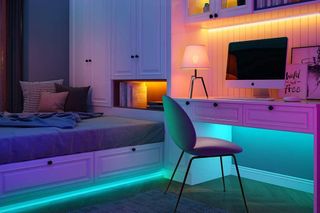 If you're looking for the best TikTok lights, you won't get much better than the Govee LED strip lights. Available in both 5 meter or 10 meter lengths, the Govee lights feature 20 multicolored options, including white and primary red, green and blue. With a strong, professional adhesive, the Govee strip lights can be stuck onto walls, shelving or TVs without any fuss.
The Govee strip lights feature SMD 5050 quality LEDs, enabling users to choose from six grades of brightness from dim to bright. Combined with its ability to change color, this means that the Govee strip lights can be adjusted to create the perfect ambience for any room.
Meanwhile, if you want to use your strip lighting outside, the Govee strip lights are waterproof, rated for IP65 (however, it's worth noting that neither the power adapter or controller are waterproof).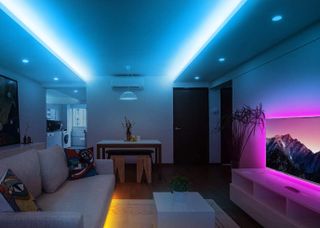 Coming in either a five or ten meter option, the Pangton Villa strip lights feature a 24 key mini controller that's easy to hide away. With the ability to choose from 16 color options and four DIY modes, these lights are super customizable and easy to use. If you're concerned about overheating, these lights use a fireproof plastic shell and the working voltage is low heat, designed to make the lights touchable when in use.
The Pangton Villa strip lights also have a "stronger double sided tape" that's designed to prevent the strip lights from falling down. They also have buckles that can be installed in order to ensure that the lights remain stuck in place.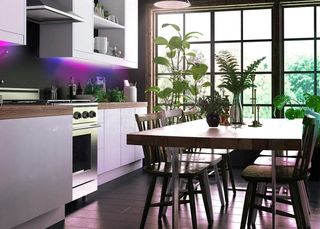 If you've already got a smart home hub, then this might be the best LED strip light for you. Featuring 16 million colors and a thousand shades of white, the LIFX Z LED strip lights are the perfect for the ultimate customization experience. Not only can you perfectly control the exact hues and tones that you want out of your lighting, but you can do so by voice control or via the LIFX app.
Unfortunately, it appears that you will need a smart home hub to use this strip lighting. It's also much more expensive than the other options on this list, so it's not a very budget-friendly option.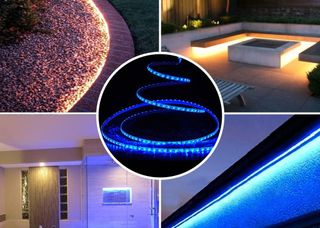 The Supernight LED strip lights feature a 44-key remote controller and a 24V 5A 120W power supply. Not only are these strip lights waterproof up to 10 meters with an IP65 rating, but they're also cuttable and linkable with a self-adhesive back tape. This means that they can be applied to any clean, dry and flat surface to add instant pizazz to any living area.
To use as a TikTok light, you can cut every 6 LED lights without damaging the rest of the strip. This mean that you can easily arrange your lights in a room – even if it's got nooks and crannies that are usually tricky to navigate.
Read more
Best ring light
Best LED light panel
Best video lights
Best photography lighting kits
Best camera phone
Best budget camera phone
Best camera for streaming