The Sigma 23mm F1.4 DC DN | C is the fourth in a series of 'Contemporary' prime lenses for APS-C format mirrorless cameras. As with the previous three lenses, this one has a fast f/1.4 aperture yet maintains a fairly compact and lightweight build, in keeping with Sigma's ethos for its Contemporary line-up.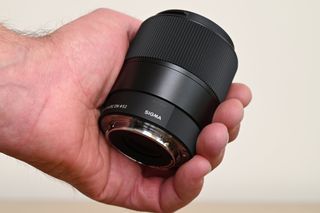 The previous primes include 16mm, 30mm and 56mm lenses, with effective focal lengths of around 24mm, 45mm and 85mm in full-frame terms. A lens with the highly favored effective focal length of 35mm was therefore a glaring omission in the range, but the new 23mm steps in to fill the gap.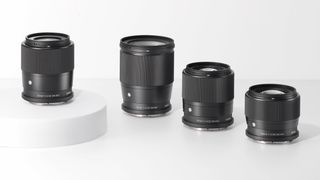 The 16mm, 30mm and 56mm lenses are all available in a wide range of mount options, including Canon EF-M, Fujifilm X, Leica L, Nikon Z and Sony E. They're also available in Micro Four Thirds mount, where they naturally give a longer set of effective focal lengths, equating to 32mm, 60mm and 112mm respectively. By contrast, the new 23mm is being launched in just three flavors of Fujifilm X, Leica L and Sony E. We'd expect more mount options to become available in the future but that remains to be seen.
Specifications
Mount: Fuji X, Sony E, Leica L
Full-frame: No
Autofocus: Yes
Stabilization: No
Lens construction: 13 elements in 10 groups
Angle of view: 63.4 degrees
Diaphragm blades: 9
Minimum aperture: f/16
Minimum focusing distance: 0.25m
Maximum magnification ratio: 0.14x
Filter size: 52mm
Dimensions: 65.8x76.9mm
Weight: 340g
Key features
Despite its fast f/1.4 aperture rating, the Sigma 23mm has a pared-down design that makes for a compact and lightweight build. That's a key feature for street photography, when you often want to be fairly stealthy and shoot candidly, without drawing attention to yourself. The lens is supplied complete with a petal-shaped hood but, without this fitted, it only measures about three inches long and weighs in at a very manageable 340g.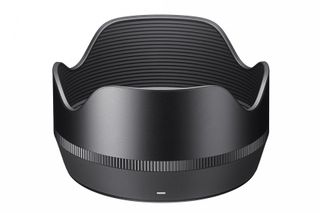 The optical path features 13 elements in total, including two aspherical elements and three SLD (Special Low Dispersion) elements, aiming for good sharpness and clarity. Sigma's usual Super Multi-Layer Coating is applied to minimize ghosting and flare, further enhancing clarity when shooting into the light.

Autofocus is of the now familiar linear stepping motor variety, with all the usual benefits. As such, the motor is small and lightweight yet enables fast performance for stills and smooth, virtually silent autofocus transitions when shooting video. The aperture diaphragm is electromagnetically controlled and features nine curved blades, helping to maintain a well-rounded aperture when stopping down from the widest aperture of f/1.4.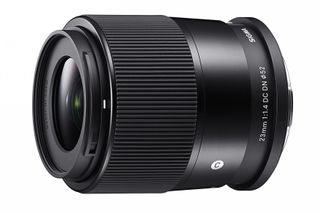 Build and handling
Although lightweight, the construction of the lens feels solid and durable. It has a plated brass mounting plate which is dust- and moisture-resistant, although the lens isn't comprehensively weather-sealed.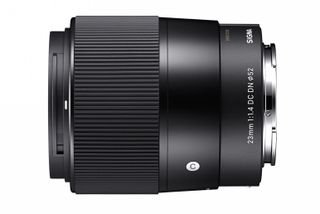 Some of Sigma's 'Contemporary' telephoto zooms like the 100-400mm F5-6.3 DG DN OS | C are well-stacked with control switches and customizable function buttons. However, following suit with the previous three f/1.4 primes, the 23mm is a much more streamlined or perhaps bare-bones affair. There are no onboard switches nor function buttons, so you have to use in-camera menus to swap between autofocus and manual focus modes, and there's no customizable AF-hold button. There's also no aperture control ring, as featured in the competing Viltrox 16mm, 23mm, 33mm and 56mm f/1.4 primes for APS-C format mirrorless cameras.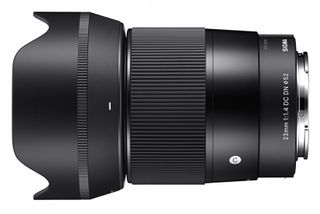 Typical of autofocus lenses with linear stepping motors, the manual focus ring is electronically coupled. In this case, it operates smoothly with good tactile feedback, enabling precise and accurate manual focusing. We tested the Sony E-mount version of the lens, which is fully compatible with Sony's DMF and AF+AF focusing modes, as well as focus peaking.
Performance
We found the autofocus system to be fast and consistently accurate throughout our testing. Levels of sharpness are highly impressive, right out to the edges and corners of the image frame, even when shooting wide-open at f/1.4. Color fringing is minimal at all aperture settings but barrel distortion and vignetting can be noticeable. Automatic in-camera corrections are generally available and worked well in the Sony mount-option of the lens that we tested.

Coupled with the fast f/1.4 aperture, the minimum focus distance of 0.25m (about 10 inches) enables a tight depth of field when shooting close-ups, despite the fairly short focal length of 23mm. The lens is therefore able to isolate subjects against a blurred background, and the quality of bokeh is nice and smooth. The focusing mechanism is fully internal, so the front element neither extends nor rotates, making it easy to use filters like circular polarizers and ND grads.
Sample images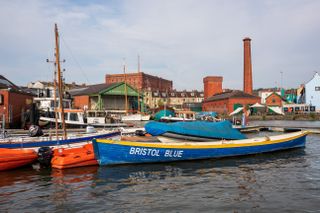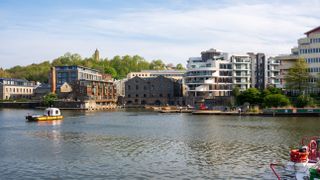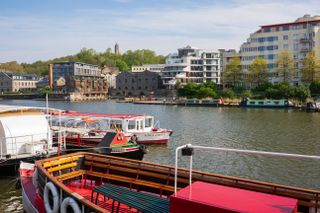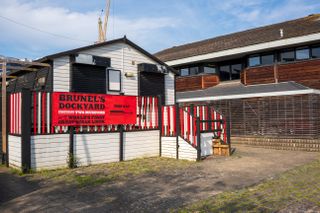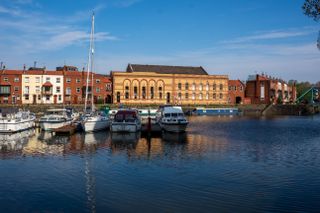 Lab results
We run a range of lab tests under controlled conditions, using the Imatest Master testing suite. Photos of test charts are taken across the range of apertures and zooms (where available), then analyzed for sharpness, distortion and chromatic aberrations.

We use Imatest SFR (spatial frequency response) charts and analysis software to plot lens resolution at the center of the image frame, corners and mid-point distances, across the range of aperture settings and, with zoom lenses, at four different focal lengths. The tests also measure distortion and color fringing (chromatic aberration).

Sharpness: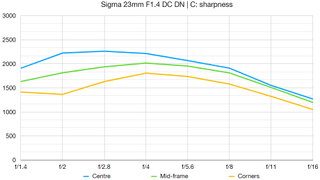 Levels of sharpness are excellent throughout almost the entire aperture range, only really dropping off at f/22 due to diffraction, which is entirely normal. Impressively for a fast f/1.4 lens, sharpness is retained really well across the whole frame when shooting wide-open.

Fringing: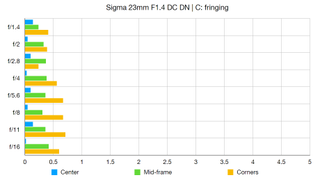 Color fringing is very minimal at all aperture settings, right out to the extreme edges and corners of the image frame.

Distortion: -2.48 (barrel, moderate)
Barrel distortion can be noticeable when uncorrected in-camera but there's much less reliance on automatic correction than with many other recent lenses designed for mirrorless cameras.
Verdict
This lens for APS-C format mirrorless cameras combines an 'effective' focal length of around 35mm in full-frame terms, with a fast f/1.4 aperture. Better still, it packs these favored features into a compact and lightweight build. The net result is a lens that's ideal for street photography, environmental portraiture and for shooting indoors, as well as for grabbing some nice bokeh for close-ups. It's simple but highly effective and good value at the price.
Read more:
• Best camera lenses to get
• Best Canon lenses
• Best Nikon lenses
• Best Sony lenses