Nikon D850 verdict
The Nikon D850 delivers all the image quality, handling and features we love in the D810 and then some. Its ability to capture the finest detail is exceptional and its continuous shooting speed is remarkable for a camera with this resolution.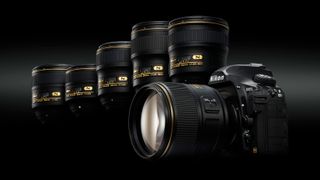 The D850 is aimed at an advanced amateur and professional readership which will undoubtedly look at other options too, of course. It's closest rival from the Canon stable is the EOS 5D Mark IV, but the D850 outclasses the Canon for resolution, continuous shooting speed and – crucially – full-frame 4K video.
The EOS 5DS is in the running too, of course, but only for resolution. Sony's A7 and A9 cameras are still split according to resolution (A7R II) or speed (A9), and although Sony's A99 II SLT (Single Lens Translucent) model matches the D850's combination of speed and resolution, it doesn't have the system backup nor, perhaps, the Nikon system's long term future. For now, the D850 really does look to be in a class of its own.
Nikon D850 competition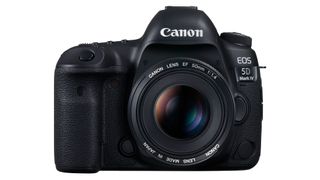 Canon EOS 5D IV
The Canon EOS 5D Mark IV is a great all-rounder, but the D850 really pulls the rug out from under it with much higher resolution, faster continuous shooting (with the optional grip) and full frame 4K video – and all for the same price.
Nikon D810
There's no word yet on whether the D810 will stay on sale, but although it can't match the D850's 4K video and continuous shooting speeds, it's not too far short on resolution, and it's a tough, powerful camera that could prove a bargain.
Sony A7R II
It can't match the D850's frame rate, but the A7R II is nearly there for resolution, has a better live view autofocus system and can shoot full frame 4K too. Best of all, it's on sale for a lot less money, so it's definitely a rival worth considering.