It's been a celebratory week of camera news, with both Adobe and Atomos celebrating big birthdays – and dishing out some special offers to boot. Then there's the great news that Canon's new 8K mirrorless camera could be released imminently – and will see its public debut in the UK at The Photography Show next month.
We've also seen plenty more leaks of Fujifilm's soon-to-be-announced new camera, which could redefine APS-C photography, along with the reveal of a new camera from Lomography. And then there was the potentially alarming news that Sony has abandoned plans for a new camera due to supply shortages with the upcoming PlayStation 5.
With plenty to go over, there's no time to waste, so let's roll on with the recap of the five biggest camera news stories of the week!

Sony abandons camera plans for PlayStation 5?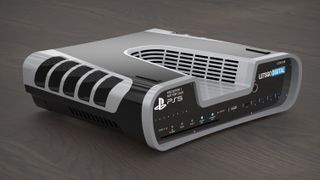 Sony has abandoned development of new mirrorless camera features in order to focus on production of the PlayStation 5, according to a new report. The new videogames console, due for release next year, is apparently facing component and supply chain issues that are threatening to drive up the cost of the upcoming PlayStation successor.
Faced with the uncomfortable prospect of releasing the product at a higher price than the Xbox Series X (the rival console being released by Microsoft) Sony is said to be sacrificing components earmaked for a new camera in order to keep manufacturing costs under control.
"The company's biggest headache is ensuring a reliable supply of DRAM and NAND flash memory, with both in high demand as smartphone makers gear up for fifth-generation devices, according to people familiar with Sony's operations," notes the report…
Read more: Sony abandons new camera features to focus on PlayStation 5

Canon EOS R5 to arrive by July?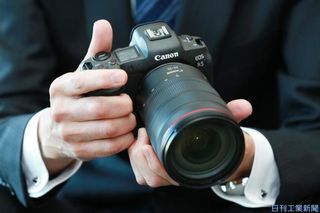 The first picture of the Canon EOS R5 spotted in the wild has been revealed online, along with a report that the 8K-capable camera will launch in time for the Olympic Games in Tokyo – which would mean a release by July.
The Canon EOS R5, whose specs caused a sensation in the industry when it was announced last week, will be a professional-grade camera with dual card slots, in-body image stabilization and blazing shooting speeds of up to 20 frames per second. All of which, on paper, makes it well suited to action photography.
"Canon has decided to launch the full-size mirrorless camera 'EOS @ R5', which is currently under development, compatible with 8K video shooting before the Tokyo Olympics and Paralympics," writes Japanese outlet Newswitch…
Read more:
Canon EOS R5 to launch before July?
Canon EOS R5 to make public debut at The Photography Show!

Fujifilm X-T4 images leak – has articulating screen!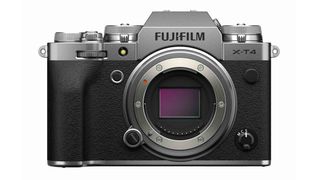 Images of the Fujifilm X-T4, revealing the camera's new fully articulating screen as well as the rumored new battery (below), have been leaked online. The camera looks to be a little bit thicker than the Fujifilm X-T3, no doubt to accommodate the rumored in-body image stabilization. According reports it will retain the X-T3's 26.1MP sensor but feature a new battery, claimed to be a larger 2,350mAh affair.
The Fujifilm X-T4 is set to be officially announced on 26 February, a day before the now-cancelled CP+ trade show was to take place – and it has already been the subject of a non-stop stream of leaks!
An updated list of specifications revealed that the Fujifilm X-T4 will be about a third of an inch thicker and slightly heavier than the previous model. It will also, apparently, have 6K 60p and 10-bit internal video. There will be an improved new battery, Anamorphic Ratio Support and a fully articulated screen. Excitingly, the Fujifilm X-T4 will also have in-body image stabilization as well…
Read more: Fujifilm X-T4 images leak! Has articulating screen and a new battery

Adobe and Atomos celebrate big birthdays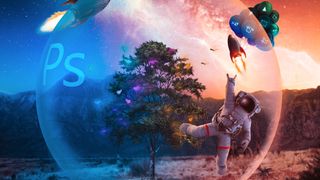 Both Adobe and Atomos had reason to celebrate this week, as both companies had big birthdays to celebrate.
It's officially been 30 years since Adobe Photoshop first graced our computer screens with Version 1.0. It's fair to say that the existence of Photoshop has revolutionized many industries, but perhaps none more so than photography. Film and digital photographers alike were able to use Photoshop's magic touch to elevate their images, and their amazing creations were only made possible through Adobe's original innovation.
For Atomos' part, the company turns 10 years old this year – and it is celebrating the occasion by reducing the fantastic Atomos Ninja V by a cool $50. You've gotta love those friends who share the love on their birthday!
Read more:
It's Photoshop's birthday, and we're celebrating 30 years of innovation
Atomos celebrates 10th birthday with $50 discount on Atomos Ninja V

Lomography's latest reloadable disposable camera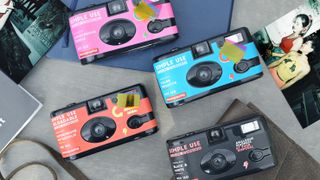 Lomography has unveiled the latest of its Simple Use film cameras, which combine the design of a traditional disposible camera, but with the added benefit is that you can reload the plastic camera for re-use afterwards.
The Lomography Simple Use Camera LomoChrome Metropolis, to give its rather long name, comes preloaded with a 27-exposure roll of the company's new Metropolis color print film. Lomochrome Metropolis went on sale earlier this year and offers a retro grungy look to your pictures – characterized by muted colors, gritty grain, and .
The camera has a fixed 31mm wide-angle lens, with a fixed exposure of 1/120sec at f/9. Focusing is also fixed with a depth of field range stretching from 1m to infinity. There is a built-in flash unit however, which is powered by a single AA battery – and this has three colored filters which can be slotted over the flash to create psychedelic effects…
Read more: Get your grunge on with Lomography's latest reloadable disposable camera

Latest buying guides:
The best binoculars in 2020: binoculars for wildlife, nature and astronomy
The best camera straps in 2020: the best straps for your DSLR or mirrorless camera
The best camera for kids in 2020: family friendly cameras for all ages