Ross Halfin has worked with every major musician and band of the last four decades, creating some of the most memorable music photographs of all time. His archive is literally an A-Z of rock, from AC/DC, The Rolling Stones, Paul McCartney, Guns & Roses, The Who, Led Zeppelin and ZZ Top.
Ross discusses his enormous catalogue, changes in music photography, his unique access and relationships with his subjects, plus his ongoing passion for travel photography on The Photography Show's Super Stage, on Monday 16 March at 1:15pm.
Tickets for the Super Stage speakers are available now for £12 each. The talks will be held in the Toute Suite, just outside the event's main hall. And if you're wondering what else is on, here's everything you need to know about The Photography Show.
In the meantime, find out more about Ross and his work as he answers five quick questions ahead of his Super Stage appearance…
Five quick questions with Ross Halfin
1. How did you go from art college student to professional photographer?
I grew up in Wimbledon Chase and the Wimbledon School of Art had an annexe there. I always wanted to go to college and it was a big thing for me to go to art college. But when I went there in 1975, it was just so pretentious. You know? They thought I was this ignorant philistine, but it totally deluded me and after wanting to go there so much, and finding the whole place so up its own arse, I absolutely hated it!
I was a big Who fan – I used to follow The Who around and they were doing three nights at Wembley. I queued up for 11 hours to get tickets and took a camera to the show. Before the show, I was called in to see the head of figure drawing, who was from the Royal Society of Portrait Painters, and he tried to scold me in front of the class by saying, 'What is more important, this stupid little pop group, or your drawing class?' and I said, 'The Who!' because you've got to remember that, when you're 16, that is important. People say, 'What bands do you like?' I couldn't tell you now, but I could tell you what I liked when I was 16, because when you're 16 it really meant something to you.
I used to look at Who pictures and say, 'I could do better than that', which I probably couldn't, but that was the arrogance of being young. I ended up being The Who's photographer. I know them now, I'm friendly with Townshend and Daltrey, but in those days you could just walk in and do what you wanted.
2. Who did you shoot for back then?
There were three papers at the time: Sounds, NME and Melody Maker – I ended up liking bands that Sounds covered more, like Rush and Aerosmith when they came over. There was a guy at Sounds who wanted to start a magazine, he wanted to call it Kerrang! Like the sound of a clanging guitar. This was 1980 and he came up to me and he said, 'Who have you shot in colour?' and I said, 'I just shot AC/DC,' which was the first show for the Back in Black tour at Hammersmith. He said, 'That'll do,' and that became the first cover for the magazine. Then I realized by doing Kerrang!, because of the union rules, where you got paid £12 for a black and white, they had to pay you £30 if it was in colour. So, I started to learn and I thought, 'right, I'll become this colour photographer in that case!'
3. Do you still have a preference for black and white?
I only shoot black and white on film. I don't use digital for black and white – I don't think it translates well enough. I think black and white stands the test of time better. You look at something from the '60s, say, and it doesn't translate well in colour, unless it's some sort of super-Kodachrome, but it translates well in black and white! At least, I think it does.
But you can't beat digital colour now. If people say colour looks better in film, that's rubbish. You can shoot in nearly no light with digital. Before, everything was underexposed. I hugely resisted going digital originally, but obviously with the world changing and the way things are, I simply had to.
4. Shooting a live concert can be very different to shooting a publicity shot for a magazine cover, or an album sleeve. Which do you prefer?
It depends on what I'm in the mood for. If it's a great light show, I'll shoot it because it's interesting. If there's no lights, then probably not. I try to photograph everything in available light, because it makes you think more; think about what you're doing; think about where you're placing them; think about what the light is doing to the subject. Before you could just take a light reading and know it's f/8 with f/11 behind. But these days I like to shoot with available light.
5. Starting out so young, wasn't it hard not to be overawed by these incredible stars?
The first time I met Robert Plant, I was really impressed, 'Wow! It's Led Zeppelin,' and he walked up to me, poked me in the chest and said, 'Do you know how to take a Robert Plant picture?' I was shooting the cover for Sounds in the '70s and said, because I was young, 'No, how?' And he just went quickly and poked me in the chest. I did the shoot and he really disarmed me, I was a bit in awe of him. After that, I thought I'll never let anyone do that to me again, and I never have, because if you don't take control of what you're doing, you end up taking the picture of what they want, not what you want. And that is exactly what happened with that shoot.
It was a really boring picture of him sitting on some steps and it wasn't at all what I had in mind. I've never let anyone do that to me again. Take your own picture, always be in control. Also, never panic, because you won't get the picture you want if you panic. Think about what you're trying to get and you'll get it.
Booking details
Catch Ross Halfin on the Super Stage on Monday 16 March 2020, at 1.15pm. Tickets cost £12.
There are over 200 exhibitors and over 300 free talks and demonstrations at The Photography Show, and sister event The Video Show.
Tickets for the main show are available now, and you can get 20% off standard adult tickets if you buy them before 11 March – just use the code DCWTPS20 when checking out.
Don't miss the other Super Stage speakers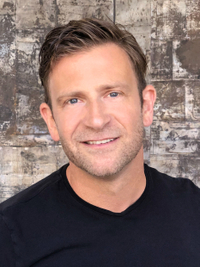 Chase Jarvis
Award-winning photographer and entrepreneur
One of the most influential photographers of the past 20 years, Chase's expansive portfolio ranges from shooting advertising campaigns for mega-brands including Apple, Nike, and Red Bull, working with athletes including Serena Williams and Tony Hawk, and collaborating with global icons including Richard Branson and Lady Gaga.
Read '5 Quick Questions with Chase Jarvis'
Saturday 14 March 2019, 1.15pm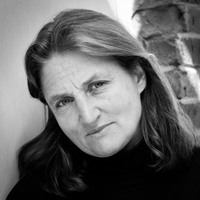 Susan Meiselas
Documentary photographer and photojournalist
Perhaps best known for covering the insurrection in Nicaragua and human rights issues in Latin America in the late 1970s and 1980s, Susan has been a member of Magnum Photos since 1980 and has produced an extensive body of work. Find out more about it during her 'A Life Through Photography' talk on the Super Stage.
Read '5 Quick Questions with Susan Meiselas'.
Saturday 14 March 2019, 3.30pm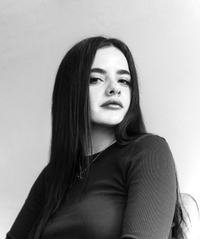 Juno Calypso
Fine art photographer
Juno's latest project, titled 'What To Do With A Million Years', saw her shoot a series in a Las Vegas bunker-mansion. She'll be discussing how and why she creates her photos, how she accesses the bizarre locations she uses, and the enduring allure of 'exposing herself'. She will also discuss her meticulously crafted self-portraits that feature her fictional alter-ego 'Joyce'.
Read '5 Quick Questions with Juno Calypso'
Tuesday 17 March 2019, 1.15pm
Read more about The Photography Show:
The Photography Show 2020: everything you need to know
Download your free 32-page Photography Show 2020 preview
Line-ups for Photo Live & The Studio stages at TPS 2020
10 great travel photography tips from a professional photographer