Susan Meiselas is a US documentary photographer and photojournalist, who became a full member of the prestigious Magnum Photos agency in 1980.
Alongside photographing a range of major subjects during the course of her career, she is perhaps best known for covering the insurrection in Nicaragua and human rights issues in Latin America in the late 1970s and 1980s.
She is sure to discuss this, and much more, during her 'A Life through Photography' talk on the Super Stage at The Photography Show, on Saturday 14 March at 3.30pm.
Tickets for the Super Stage speakers are available now (opens in new tab) for £12 each. The talks will be held in the Toute Suite, just outside the main hall of The Photography Show.
In the meantime, discover more about Susan and some of her key works as she answers five quick questions ahead of her Super Stage appearance…
(opens in new tab)
Five quick questions with Susan Meiselas
1. How do you go about finding the subjects and stories you photograph in your projects (for example, 'The Missing Women of Juárez')?
Sometimes I read or hear about a place or issue such as 'The Missing Women of Juarez' and sometimes I simply pass by and my curiosity draws me closer and surprising relationships begin, such as with the 'Volunteers of America' – where I focused on men who perform as Santa Claus on the streets of New York.
2. Apart from taking great photographs, what would you say are the essential skills a documentary photographer needs?
We need to go beyond the frame of the images we make, to consider complementing with additional materials and create larger frameworks for the work, including the form we bring it together, whether that is book, exhibit or filmic.
(opens in new tab)
3. What has been your favourite place or country in which to work as a photographer, and why?
Nicaragua has been the longest relationship with a place over time, through many decades of relationships and shifting political challenges.
4. Which of your projects has had the most impact on your own life?
I think the Kurdistan project has had the deepest impact on my artistic life, leading me to create a collective visual history which I continue to expand through incorporating the experiences of the Kurdish diaspora.
5. Can you tell us about any projects you have in the pipeline for 2020?
I continue to mine my own archive and make new discoveries, some which involve returning to places and people from earlier decades.
(opens in new tab)
Booking details
Catch Susan Meiselas on the Super Stage during the opening day of The Photography Show – Saturday 14 March 2019 at 3.30pm. Tickets cost £12.
There are over 200 exhibitors and over 300 free talks and demonstrations at The Photography Show, and sister event The Video Show. Tickets for the main show are available now (opens in new tab), and you can get 20% off standard adult tickets if you buy them before 11 March – just use the code DCWTPS20 when checking out.
Don't miss the other Super Stage speakers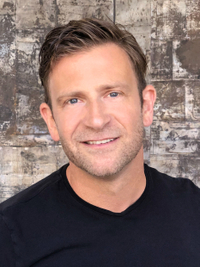 (opens in new tab)
Chase Jarvis
Award-winning photographer and entrepreneur
One of the most influential photographers of the past 20 years, Chase's expansive portfolio ranges from shooting advertising campaigns for mega-brands including Apple, Nike, and Red Bull, working with athletes including Serena Williams and Tony Hawk, and collaborating with global icons including Richard Branson and Lady Gaga.
Saturday 14 March 2019, 1.15pm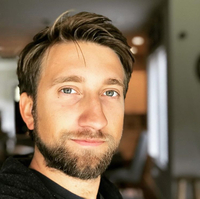 (opens in new tab)
Gavin Free
Award-winning cinematographer
Sharing over 13 million subscribers on YouTube as The Slow Mo Guys (opens in new tab) with his creative partner Daniel Gruchy, Gavin achieved fame by capturing high-end slow-motion videos of fascinating processes, such as a balloon bursting. On the Super Stage, Gavin will be speaking twice: sharing his insights into his life as a successful YouTuber (1.15pm), and the art of high-speed cinematography (3.30pm).
Sunday 15 March 2019, 1.15pm & 3.30pm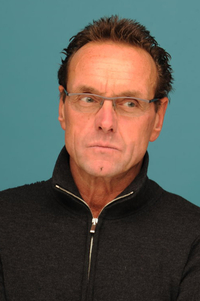 (opens in new tab)
Ross Halfin
Music and landscapes photographer
Anyone into their classic rock might want to hold onto their hats. Music photographer Ross Halfin has captured bands such as Aerosmith, Kiss, Metallica and The Hollywood Vampires – and now he's going to be taking to the Super Stage to discuss his craft, 'Four Stages of Rock: A Conversation with Ross Halfin'.
Monday 16 March 2019, 1.15pm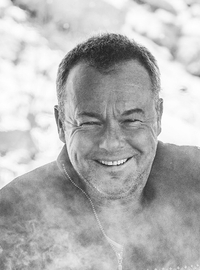 (opens in new tab)
David Yarrow
Award-winning photographer and conservationist
Having started out as a press photographer covering sports events, Yarrow is now best known for his valuable work in wildlife conservation – sales of his prints have raised over £2.2 million for conservation NGOs, children's education in Africa and medical charities around the world.
Monday 16 March 2019, 3.15pm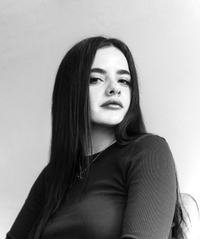 (opens in new tab)
Juno Calypso
Fine art photographer
Juno's latest project, titled 'What To Do With A Million Years', saw her shoot a series in a Las Vegas bunker-mansion. She'll be discussing how and why she creates her photos, how she accesses the bizarre locations she uses, and the enduring allure of 'exposing herself'. She will also discuss her meticulously crafted self-portraits that feature her fictional alter-ego 'Joyce'.
Tuesday 17 March 2019, 1.15pm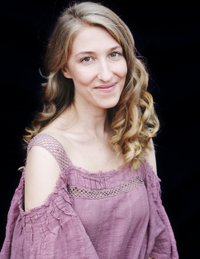 (opens in new tab)
Brooke Shaden
Conceptual fine art photographer
Closing the line-up of Super Stage speakers, Shaden will be sharing how she led the charge into inclusive art – her award-winning photos are rich in storytelling and weave dark, whimsical and beautiful tales.
Tuesday 17 March 2019, 3.30pm
Read more about TPS 2020
The Photography Show 2020: everything you need to know (opens in new tab)
Download your free 32-page Photography Show 2020 preview (opens in new tab)
Line-ups for Photo Live & The Studio stages at TPS 2020 (opens in new tab)
10 great travel photography tips from a professional photographer (opens in new tab)