Photographic accessories often fall into one of two categories - functional or stylish. These new Think Tank memory card holders aim to be both. The Pixel Pocket Rocket range of cases is already well established, but these new updated additions add the extra security of a zippered design on the storage compartments.
If you've spent all that money on getting the best memory cards, it makes sense to protect them properly. Each case can accommodate multiple memory card sizes, with plenty of space for up to 12 SD cards, 6 Compact Flash cards or 6 XQD format memory cards.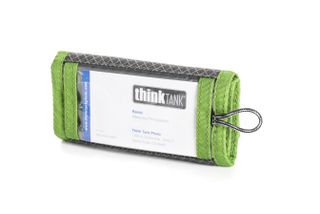 For even more flexibility, the Secure Pixel Pocket Rockets are supplied with a detachable lanyard, so that they can be easily mounted on the photographer's belt, camera bag or clothing, enabling instant access to memory cards on-the-go, when they are needed most.
They also come equipped with an identification window, to allow clear display of the photographer's ownership or of information regarding the type of card stored within.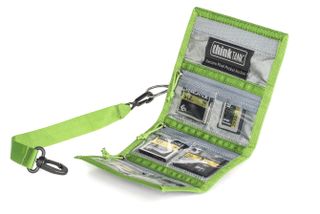 The Secure Pixel Pocket Rocket is available in two colours, Green or Black both priced with an recommended retail price of £22 ($28)
Explore the range and find your perfect memory card solution
Also announced are updates to the existing memory card holder range, including the Pixel Pocket Rocket, Pee Wee Pixel Pocket Rocket, and SD Pocket Rocket, all of which are now available in a new black with grey trim scheme.
These are priced at £18 ($19.75), £15 ($16.75) and £15 ($16.75) respectively.
Read more:
The best memory cards for your camera: the best SD, microSD, XQD & CF cards in 2018
The best camera bags and cases in 2018