We don't often award a perfect 5-star score to product we review, but in the case of the new Redmi Note 10 Pro there was no hesitation. Not so long ago, buying a budget camera phone meant putting up with severely cut-down and compromised hardware and frustratingly laggy performance. However, the Note 10 Pro looks, feels and performs like a flagship handset – yet it costs a mere $279!
For this, you get a huge 6.67-inch 120Hz display with 1200-nit brightness, HDR10 support and Gorilla Glass 5 protection. Then there's the primary rear-facing camera featuring a 108MP Samsung Isocell HM2 sensor, fronted by an f/1.9 26mm lens – a high-end sensor usually reserved for the best camera phones, which we've yet to see on a camera at this price point.
• Read more: Redmi Note 10 Pro review
This is flanked by an 8MP ultra-wide camera, a 5MP macro camera, and a depth sensor. There's even Raw support and 4K 30p video shooting. A telephoto camera would really have been the icing on the cake, and it's not unheard of in the budget sector – the Realme 6 Pro has a telephoto camera – so it's a little disappointing not to get one with the Redmi Note 10 Pro.
A downside is that currently the only way to get this phone in America or Europe is to buy the Redmi Note 10 Pro from Aliexpress. But we are told it will be also be available through Amazon UK from April.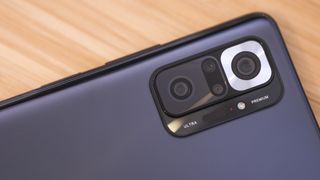 Unlike most current flagship phones, the Redmi Note 10 Pro packs a good old 3.5mm headphone port, as well as microSD storage expandability (supplementing the 64 or 128GB of built-in storage). Add to this the colossal 5020mAh battery and you've got battery life that can last a genuine full day, even with heavy use and lots of screen-on time. Thankfully, given the high battery capacity, a 33W fast charger is included in the box (take that, iPhone 12 Pro!).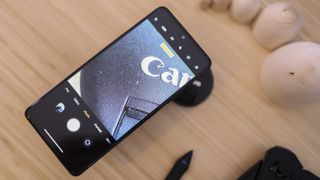 The only significant drawback with the Redmi Note 10 Pro is it is currently quite hard to get hold of one. You can order it on Aliexpress right now, but a wider retail release is due in April. We've got no reason to doubt this, given the extensive availability of previous Redmi Note phones. What's more, despite being a Chinese phone, parent company Xiaomi hasn't been hit with the same Google restrictions as the likes of Huawei. As such, the Redmi Note 10 Pro runs the latest Android 11 with full Google Services support (Google Maps, Photos, etc).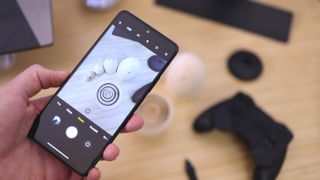 If you're still hesitant about switching from a more established phone brand to a lesser-known Chinese manufacturer, you're not alone. It was a decision I faced when the time came to get a new phone last year, but I went ahead and replaced my Google Pixel 3 XL with a Redmi Note 9 Pro – the direct predecessor to the Note 10 Pro. Yup, purchased with my own money (no sponsorship deals or freebie review sample shenanigans here!) and I've been using it as my personal phone for the past nine months.
In that time it's never missed a beat, with no glitches, slow-downs or crashes. Its 64MP primary camera is responsive, with totally reliable autofocus and exposure metering, and it delivers superb image quality - the 108MP primary snapper in the Note 10 Pro should perform even better.
I do miss the optical image stabilization from the Pixel XL though - you'll need a very steady hand with the Redmi to get sharp shots in low light. However, the quad camera marketing is just that; the ultrawide camera is unlikely to see much use, and I've never once required the macro snapper.
The big 5020mAh battery (the same as in the Note 10 Pro) has been a revelation though - I rarely get it below 50% charge after a typical day's use.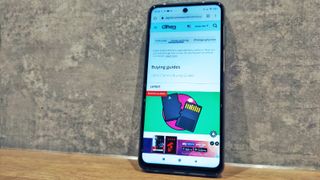 Quite simply, if you're searching for the best camera budget phone on the market right now, this is a no-brainier - you'd need to spend a lot more cash to get appreciably better tech or performance.
Read more:
Best iPhone for photography
Best burner phone
Best 5G phone
Best phablets
Best flip phones
Best phablets