Canon has been drip-feeding us specs of the upcoming EOS R5 for a while now, teasing us with how great a video camera the new full-frame flagship is likely going to be. Compared to what we already know about the forthcoming shooter, the now almost-two-year-old EOS R feels quite lacklustre.
Yet the EOS R is a pretty formidable camera, particularly if you're keen on stills rather than video. Featuring a full-frame 30.3MP sensor that delivers the same fantastic image quality you'll find on the EOS 5D Mark IV, along with crisp 4K/30p video (albeit cropped), you won't be disappointed with the EOS R.
What makes it an even more tempting offer for Aussie photographers is the pretty decent 24% discount on the shooter you can currently get on eBay Australia. It's being offered by VideoPro on the auction site, where it's already listed at one of the lowest prices you'll see among retailers. Thankfully eBay always has a checkout code you can use to save a few extra dollary-doos and you've got the recipe for a great camera deal.
Until April 23, you can use the code PSIGNAL10 at checkout to snag 10% off items purchased from several Australian retailers, and VideoPro just happens to be one of them. The use of the code shaves off a total of AU$701 from Canon's own RRP of AU$2,849, bringing the price of the camera down to a more tempting AU$2,147.85, including postage.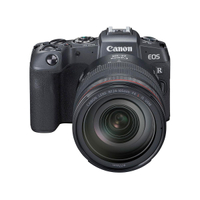 Canon EOS R (body only) | AU$2,147.85 (RRP AU$2,849; save AU$701.15)
It's one of the lowest prices you can currently find on this mirrorless marvel in Australia from a major retailer selling via eBay. It's already listed on the auction site for a very tempting AU$2,370, but use the code PSIGNAL10 at checkout by April 23 and you'll be able to save over AU$700 on the camera, with the price shown here including postage. That's 24% off the Canon's own RRP and a great deal if you're after a really good full-frame mirrorless camera with a growing stable of native lenses.
Read more
The best Canon RF lenses
The best mirrorless cameras in 2020
The 50 best camera accessories
The best memory cards for your camera