A lens that should be in every photographer's arsenal is a great nifty fifty. The 50mm focal length is renowned among the prime lenses for its versatility, being just about wide enough for a decent landscape or street scene, and just about long enough for flattering environmental portraits without much distortion. If there is one prime lens you can leave permanently on a camera, its a 50mm.
Pre-order the Sony FE 50mm f/1.4 GM
Sony today is introducing a new 50mm lens to its lineup – the Sony FE 50mm f/1.4 GM. Poised as a replacement for the older Zeiss Planar T* FE 50mm f/1.4 ZA. The Zeiss lens is known for its clinical sharpness, beautiful bokeh capabilities, and premium high-quality build, although also came with a very premium price tag.
• Read our full Sony FE 50mm f/1.4 GM review with full lab tests
Released in July 2016, by today's standards, it is a large, heavy lens, weighing a hefty 780g, with the new Sony FE 50mm f/1.4 GM coming in at a much more manageable 516g. Although neither of these come close to touching the popular Sigma 50mm f/1.4 Art at 880g.
Sony has established a coherent family of f/1.4 prime G Master lenses sharing the same build quality, design aesthetic, and technologies between lenses. This group so far includes the FE 24mm f1.4 GM, FE 35mm f/1.4 GM, and FE 85mm f/1.4 GM lenses, and with the addition of the 50mm, Sony now offers photographers a choice of primes for all common standard prime focal lengths.
The Sony FE 50mm f/1.4 GM is built using 14 elements in 11 groups, there is one ED element to suppress color aberrations and distortion, and finally, two XA (extreme aspherical) elements, which stop onion ring effects in bokeh balls. The lens is also finished with a Nano AR II coating that reflects internal reflections, reducing flares and ghosting.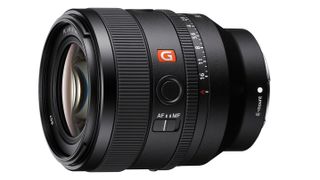 The lens has been designed with an 11-blade aperture, which should give beautiful round bokeh and a smooth background blur. The aperture stretches from a maximum aperture of f/1.4 to a minimum aperture of f/16. The FE 50mm f/1.4 GM has a 0.45m minimum focus with a 0.15x magnification, both of which are fairly standard specs for a lens in this category.
The lens autofocus is driven by two linear XD motors, which should achieve fast and quiet autofocus. Sony has claimed autofocus is 1.9x faster than the previous Zeiss model. The lens also has internal focusing, meaning the lens dimensions will not change during use, which is good news for using filters. And as usual for GM lenses, the FE 50mm 1.4 GM will have a dust and moisture-resistant construction.
The Sony FE f/1.4 GM will be available starting in April 2023 in the US and UK, and will have an RRP of $1,300/£1,500. It arrives a little earlier in Australia – by late March 2023 – for a price of AU$2,599.
Find out more about the latest from Sony with the best Sony cameras and the best Sony lenses.