The brilliant MagMod system is one of the best modifying kits for your speed light setup. And today only it has been slashed by 30%, making it the most affordable it has ever been.
You can buy the MagMod Starter Flash Kit for just $69.96, a saving of a third on its $99.95 retail price – but only until midnight tonight (EDT).
And if you want to get a little fancier with your lighting routines, you can also pick up the MagMod Professional Flash Kit for $132.96 – a $56.99 saving on the usual $189.95 price tag, but again this deal expires at midnight!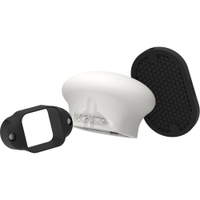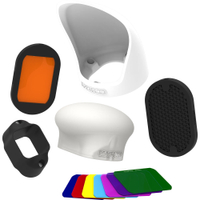 The MagMod setup is one of our favorite flash modifiers, offering premium bounce, diffusion and honeycomb modification for your speed light that attach using a magnetic mounting system.
In fact, we rank the MagMod Professional Flash Kit near the top of the tree on our guide to the best flash diffusers, softboxes and modifiers for your speed light. It's compatible with most flash guns, including:
Canon: 380EX, 420EX, 430EX, 430EX II, 540EZ, 550EX, 580EX, 580EX II, 600EX-RT
Nikon: SB-24, SB-25, SB-26, SB-28(DX) SB-50DX, SB-80DX, SB-600, SB-700, SB-800, SB-900, SB-910
Sony: HVL-F60M, HVL-F58AM, HVL-F56AM
Olympus: FL-50R, FL-600R
Yongnuo: YN560, YN560-II, YN560-III, YN568EX-II, YN565EX
Neewer: TT560, NW680/TT680
Bolt: VX-710, VX-760, VS-510, VS-560
Bower: SFD680C, SFD728, SFD885, SFD926, SFD970
Pentax: AF540FGZ, AF540FGZ II, AF360FGZ
Sigma: EF-610
Metz: 44 AF-1, 52 AF-1, 52 AF-2, 58 AF-1, 58 AF-2
Vivitar: DF-286, DF-293, DF-383, DF-483, DF-583, 385HV
Phottix: Mitros, Mitros+
Nissin: i40, i60
Godox: AD200, TT350S, V850II, TT685S, V860II, TT660II, TT520II
Read more:
The best flash diffusers, softboxes and modifiers for your speedlight
The best flashgun: the best strobe units for Canon cameras, Nikon and more
The best photography lighting kits in 2020: for studio, location and video