Samyang has been on something of a tear lately, launching lens after lens over the past few weeks.
We've had the firm's first AF lens for Fujifilm X cameras, its first zoom lens, and now, an upgraded version of Samyang's first ever AF lens in the form of the AF 50mm F1.4 FE II.
For Sony FE mount, this is a rejuvenated version of a lens that first arrived back in 2016. The USP this time around is that it's the smallest and lightest large-aperture 50mm standard prime available for Sony FE cameras. Weighing in at 420g and measuring 88.9mm in length, it is a compact lens indeed. For context, Sony's own Planar T* FE 50mm F1.4 ZA measures 108mm in length – not a great deal of difference there, but it weighs almost double the amount at 778g.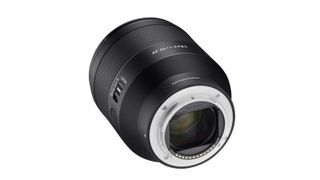 This means it could be a good choice for those who like their mirrorless setups to be lightweight and nifty. The Samyang AF 50mm F1.4 FE II features an advanced optical design, constructed from 11 elements in 8 groups, with several specialist elements made to ensure that users get the most out of their high-resolution full-frame Sony sensors.
The autofocus is powered by a stepping motor, which should mean that focus acquisition is fast and silent, making the lens a good choice for video as well as stills shooting. In a similar vein, focus breathing is kept to a minimum.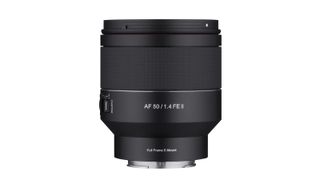 The lens is also able to make the most of its large f1.4 aperture thanks to a 9-bladed diaphragm – handy for creating images with vivid bokeh and a shallow depth of field. The minimum focus distance is 40cm – pretty short for a lens of this type – which opens up the possibility for close-up shooting.
Also, in a nice touch, the lens has a custom switch that allows you to turn the focus ring into an aperture ring when the lens is in AF mode. The ring itself is coated in micro-patterned rubber for enhanced grip, and the whole body of the lens has been weather-sealed – the makers don't specify to what extent, but do say that the lens is protected from "light rain, snow and dust".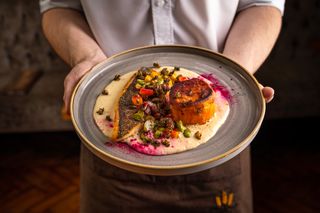 Though it's officially a full-frame lens, the Samyang AF 50mm F1.4 FE II is compatible with APS-C sensors too – it provides a 31.1˚ field of view for APS-C sensors, as opposed to 45.7˚ on full-frame.
The suggested RRP of the lens will be £599 - and we expect this to be sold under the Rokinon brand in North America. Stock is expected to arrive in early December, though with supply issues continuing to affect the photo industry, we'll have to wait and see how it goes.
Best Sony lenses
Best Samyang lenses
Best 50mm lenses
Best Sony cameras