So let's work out what we mean by 'retro'. Is this a camera that looks like an old fashioned model but actually operates like a modern digital camera, with all the modern tools and conveniences? Or is this a camera which is designed to operate in the way that traditional cameras did?
It's probably a mixture of both. And let's not forget that while old and vintage film cameras might have looked wonderful and still spark a sense of nostalgia, in reality they were not necessarily easy, quick, reliable or all that much fun to use.
So you need to decide whether you want a modern camera with a retro look, or want the design and handling of a classic camera too. They sound the same thing, but they aren't!
Old cameras were simple and difficult at the same time
You only need to set three things with an old camera:
1. Shutter speed
2. Lens aperture
3. Focus
Very often you'll be in the same place in the same light, so you might not have to set the shutter speed or lens aperture between shots, and if you use zone focusing and a smaller lens aperture, you might not have to do any of this.
Modern cameras check everything before every shot. Often they don't need to, and sometimes this introduces variations you actually don't want.
Even now, this simplicity is like a breath of fresh air. Yes, you have to everything manually, which is a bit slower and requires a bit more know how, but while you're setting the exposure and focus point you can be using your brain to work out what they should be.
When cameras are fully manual, you do the thinking, not the camera. Even better, you're not constantly trying to figure out how two override the camera and stop it doing what you don't want it to.
You don't need an exposure compensation dial on an old camera, and you don't need to fret over the focus point when you can just look in the viewfinder and turn the focus ring.
Some old snapshot cameras don't even have this. You might get no real exposure control at all, and just click-stop zone focusing. The pictures might not be technically very good, but they were easy to take!
Using old cameras typically needs a blend of skill, experience and know-how. Oh, and money, optimism and patience for sending the films off for developing.
We love the cameras, but let's be honest, we can do without the old analog workflow. Can we get a retro camera design but with a modern digital workflow?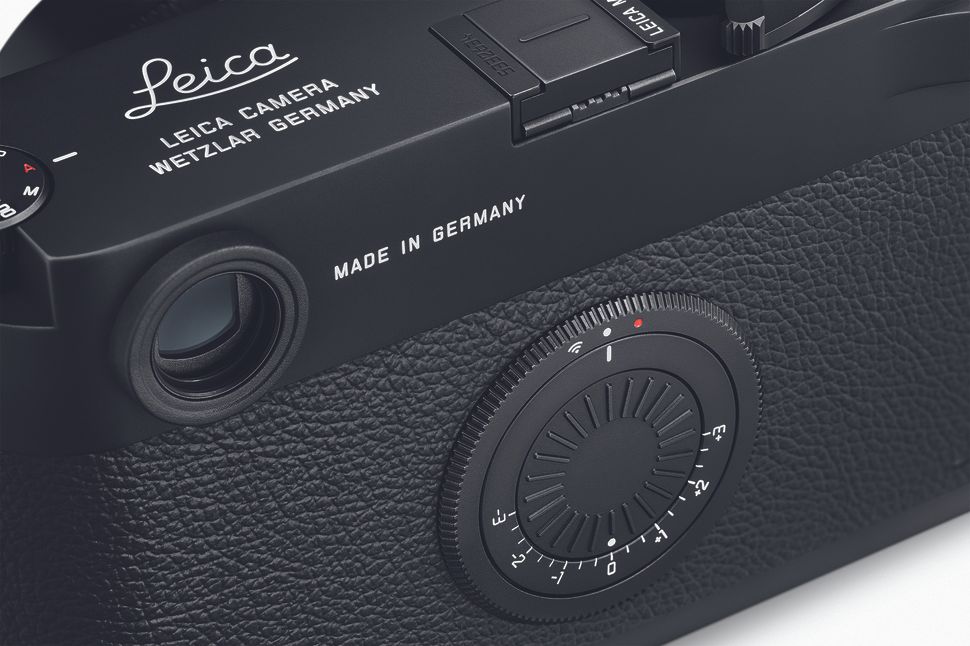 Real deal retro
These are modern digital cameras with real retro handling. They don't just look like classic cameras but work like them too.
Hasselblad 907X 50C: It's big, expensive and slow to use by regular camera standards, but the Hasselblad 907X 50C is a stroke of genius, a genuine bridge to past analog models that brings them back to life, while offering a thoroughly modern approach to modular medium format digital imaging. If you go misty-eyed over old Hasselblad 500c/m brochures, you'll blub like a baby when you see and handle this camera. Read more: Hasselblad 907X 50C review
Leica M10 Monochrom: To a modern audience this looks like insanity: a camera that can't shoot in color AT ALL. But the Monochrom produces beautiful 47MP black and white images that are theoretically and provably superior to any black and white conversion from a regular sensor. It also uses classic Leica M rangefinder handling and even classic Leica M lenses from way before digital cameras had even been thought of. Read more: Leica M10 Monochrom review
Leica M10-D: Cameras really can change the way you take pictures, and the instant playback of modern digital cameras means you're constantly switching between creative and critical mindsets – both have their time and place, but they are better kept separate. The M10-D does this by taking away the rear screen completely. The only way to find out what you've got is later, after the shoot. Madness? Not at all! Once, all pictures were taken this way and it was a heck of a lot easer to stay in the creative zone when shooting.
Fujifilm X-Pro3: Not everyone can afford a Leica – or adapt to its rangefinder manual focusing and quirky, minimalist controls. But the Fujifilm X-Pro3 gives you some of the same feel but at a much lower price and all the digital mod cons, like autofocus. You still get external shutter speed, aperture and ISO dials, and you can still hide the screen, Leica M10-D style. Better still, Fujifilm has steadily built up a range of rather good (and affordable) prime lenses with aperture rings. This is modern retro done right. Read more: Fujifilm X-Pro3 review
Fujifilm X-E4: It costs less than a Leica, but you still pay a price premium for the X-Pro3 – which is where the Fujifilm X-E4 comes in. This is a smaller camera, styled like a classic rangefinder camera with the viewfinder in the back corner, and still with external shutter speed and aperture dials (though not all Fujinon lenses have aperture dials). The X-E4 is affordable, practical, cute as heck and, apart from not having an ISO dial, has all the controls of a retro camera. Read more: Fujifilm X-E4 review
Fujifilm X100V: Yes, ANOTHER Fujifilm, but we can't leave it out. The X100V has a fixed 35mm equivalent f/2 lens, full external exposure controls and a clever hybrid optical/electronic viewfinder that can behave like an old-school direct-vision viewfinder. Its a modern re-imagining of a classic fixed-lens premium compact, and it's beautiful to both look at and to use. You will have to learn to shoot everything with a 35mm equivalent lens, but that's the classic standard for street photography. Read more: Fujifilm X100V review
Young pretenders
These are cameras that have the retro 'look' but act like perfectly normal modern cameras. There's nothing wrong with that, if that's what you want, but with these cameras those retro look are just skin deep.
Nikon Df: A lot of people absolutely ADORED the Nikon Df, now discontinued, which absolutely nailed the look of Nikon's classic 35mm SLRs from the 1970s and 80s. It almost made it into our 'real deal' section, but in the cold light of day it didn't go quite far enough for us. We loved the shutter speed dial on the top and the combined ISO/EV compensation dial on the left… but modern Nikon G lenses don't have aperture rings and the older D-type lenses aren't great by modern standards and rely on the in-body AF motor, if they have AF at all. A great looking camera, but without the lenses to make the concept work. In the end you come away not sure whether the retro controls are just too strained and make the camera fussier and more difficult than it needs to be.
Sony A7C: How wonderful – a Sony A7 variant designed like a classic rangefinder camera! However, it's just a regular A7 III with the viewfinder moved from the top to the back left corner. Everything else about this camera, including the controls, is thoroughly modern – almost frustratingly so. Sony now makes lots of lenses with aperture rings, so why couldn't the A7C have a shutter speed dial on the top? Read more: Sony A7C review
Olympus PEN E-P7: Olympus's new PEN looks really, really nice. It works well too, but while the twin-tone black and silver finish (or white) looks wonderfully retro, everything about this camera follows the same route as any other modern mirrorless device. There is a 'color' dial on the front for different image 'looks', and a top-notch selection of Art Filters, but this is only a retro camera while you're looking at it. To use, it's thoroughly modern. The same goes for Olympus's long line of PEN models. Read more: Olympus PEN E-P7 review
Fujifilm X-A7: Fujifilm has done very well in our 'real deal' section, but the X-A7 (and the whole X-A series) is just pretend retro. It looks amazing, like a real old-school camera, but the controls are straight from the modern mirrorless playbook. Read more: Fujifilm X-A7 review
Who actually needs a retro camera?
We've got three answers for three different types of users:
1) If you can't see the point in retro cameras, and you're only concerned about picture-taking practicalities and value for money, then you certainly don't. We're surprised you've got this far – you're probably quite cross by now.
2) If you want a retro look but regular controls, there's no shame in that and you should go for one of our 'young pretenders'. They work just like any other camera so there's no learning curve, just a nice 'look'.
3) If you miss the way cameras used to work, you should take a look at the 'real deal' retro models above. Some are predictably expensive, like Leicas and Hasselblads, but Fujifilm has carved a successful business out of retro cameras that can be used (and afforded) by a modern digital camera audience.
If you like cameras as objects in their own right, if you find camera controls and layouts can affect the way you see and take pictures, and if you find your 'favorite' cameras are not necessarily the best technically, then a retro camera may be for you.
A proper retro camera is not just a nostalgia trip. It's a return to simpler and very different, more manual approach to photography. Modern digital camera designs have brought us a lot of things we never had before, but they've also swept away a lot of things we wish we still had. Photography has changed. A lot of things have got better – but not everything.
Read more:
• Hasselblad 907X 50C review
• Leica M10 Monochrom review
• Fujifilm X-Pro3 review
• Best Leica cameras
• Best Fujifilm cameras
• Best Olympus cameras