There has been no shortage of announcements for new mirrorless lenses, but Canon DSLR owners haven't had as much attention. While the company laid out its Canon RF lens roadmap, it has been conspicuously quiet about its plans for EF mount lenses.
That was until a Canon executive recently stated that we probably won't see any new EF lenses until 2020.
In an interview with EOS Magazine News, Michael Burnhill, European Technical Support Manager at Canon Europe, confirmed what most people intuited: that the EF-mount systems are taking a backseat to the Canon EOS R and Canon EOS RP for now.
"There will be more EF lenses, but probably not until next year. This year we've really got to fill out the RF system. We can only develop a certain amount of lenses a year, so you have to make a choice."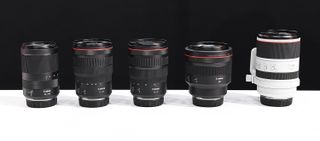 It seems obvious; even a company with the size and resources of Canon only has so many engineers and so much budget for its research and development teams, and the RF mount requires serious investment before it reaches maturity.
Still, the official confirmation that the company has shifted its immediate focus to its new mirrorless babies may be a sharp reality check for Canon DSLR owners – especially those concerned that this is the beginning of the end for EF lens development.
Of course, it's hardly as it there's a shortage of EF optics from the company – which already comprise the majority of the best Canon lenses on the market.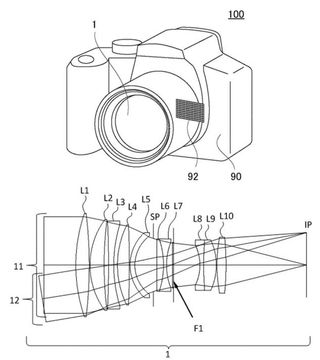 "The EF range is extensive," continued Burnhill, "so we're really going through that refresh period where some of the older lenses are being updated, while occasionally introducing new lenses, like the TS-E 135mm f4L Macro."
And with recent leaks, such as the Canon EF 50mm f/1.4 Defocus Smoothing lens, it's clear that the company's chefs are still cooking up fresh DSLR ideas – and in this case, an idea that seems to have come from an upcoming RF lens.
So the focus on mirrorless optics could in fact have a direct reciprocal benefit for DSLR owners – even if it stings a little that they probably won't be seeing it until 2020.
Read more:
The best Canon camera lenses in 2019
Canon RF lens roadmap: everything we know so far
New Canon 50mm f/1.4 – an EF-mount Defocus Smoothing lens?