Nikon has add a new premium supertelephoto lens to its range which is designed to offer handheld shooting for wildlife, sports and aviation photographers.
The Nikkor Z 600mm f/6.3 VR S is just 11in (278mm) long and weighs 1,390g (3lbs) - which Nikon says makes it the lightest in its class.
The zoom becomes the third in the Nikon Z lens line-up to offer a focal length of 600mm - and in terms of pricing falls in between that of the Nikon Z 600mm f/4 TC VR S and the Nikon Z 180-600mm f/5.6-6.3 VR.
As we used on previous Nikon lenses, a Phase Fresnel (PF) lens element has been used in the design to lead to a significantly smaller overall size and weight reducing the need for a tripod. The Vibration Reduction (VR) system provides up to 5.5 stops of stabilization in normal mode. Synchro VR offers a boost to 6 stops of image stabilization with a compatible body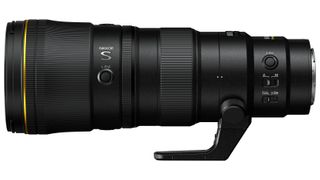 Unusually for a lens of this focal length, the new 600mm is designed to take video recording into consideration "with quiet operation, stable exposure and a focus-breathing suppression function".
Interestingly, the lens was not one that features on the Nikon Z lens roadmap - which tallies with rumors that Nikon is no longer going to pre-announce new lenses in this way, now that it has 36 different Z-mount options on offer.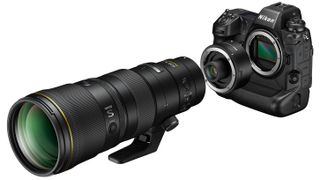 Pricing and availability
With a maximum aperture of f/6.3, it is around a stop and a quarter slower than the flagship Z 600mm f/4 TC VR S, which costs $15,500 and comes with a built-in 1.4x teleconverters. But the new lens does not offer any speed advantage over the significantly more affordable Z 180-600mm f/5.6-6.3 VR zoom (which retails at $1,700). As such the new lens will have to impress optically when we get a chance to test it in order to be a viable choice for the price.
The new Nikkor Z 600mm f/6.3 VR S will go on sale in late October for $4,799/£4,999/AU$8,499.
Sample images