It's probably fair to say that the updates to Lightroom are incremental rather than revolutionary, but they still add up to a useful set of changes.
The first is to the editing tools, or rather the local adjustments options. These have now been increased to include hue adjustments, so now it will be possible to change the hue in selected areas without changing the whole image.
Adobe's example shows how to improve a subject's skin tones without changing similar colors in her coat, but there are likely to be main more situations where this kind of localised hue adjustment could prove useful.
It's worth pointing out that there is not 'one' Lightroom these days, but three. Lightroom Classic is the 'old' Lightroom, Lightroom CC is the web-first version, and Lightroom mobile is the version that runs on phones and tablets. The new local hue adjustments feature will roll out on both Lightroom Classic and Lightroom CC.
Lightroom and Photoshop are both on our list of the best photo editing software you can get right now, and if you subscribe to one of the Adobe Photography Plans, you get both.
• How to download Lightroom and try it free for 7 days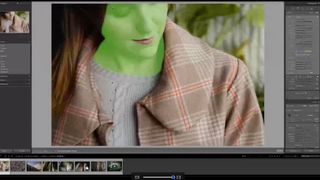 Lightroom CC gets Versions
In Lightroom Classic you can create Virtual Copies of images to try out different 'looks' and processing styles, which is where it's a step ahead of Lightroom CC and Lightroom mobile.
The June update, however, brings a new Versions feature to Lightroom CC and Lightroom mobile. It's still not Virtual Copies of they type that Lightroom Classic offers, but more like 'Snapshots', where you can save different editing states permanently within the image.
It doesn't look as if it will work the same way as Virtual Copies, so you won't be able to search for and display different versions as separate images, but it does feel like a step in the right direction.
Adobe says it has also rolled out a watermarking feature across all version of Lightroom, which will be a big advantage to users worried about image theft or simply keen to promote their own work.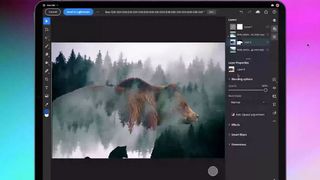 Share and share alike
And finally, the Discover feature in Lightroom CC will now be extended to the whole user community. The section showcases images and their edits, allowing the editing stages to be followed individually and even downloaded as presets, but previously this was restricted to Adobe 'curated' photographers.
The plan now, though, is to allow anyone to share their work in this way. We look forward to checking the terms and conditions, though, to see what rights photographers retain in their work and how they are protected.
Read more:
• This is the best photo editing software right now
• The best laptops for photo editing
• The best monitors for photo editing
• Best recovery software for photos
• Best password manager
Contract Length