There's nothing like a cheery smile to get your spirits up on a show floor and that's exactly what Kodak offered when we went to its booth at CES 2019.
Its latest camera, the Kodak Smile Classic, is a great little analog camera that allows you to take images and print them off in one place.
And, well, that's it really - but that's the fun of the thing, it's bursting with nostalgia and has one or two little modern twists.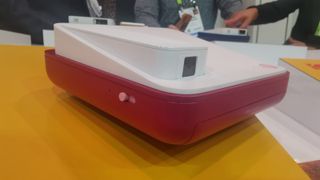 To use it, you pop up the viewfinder - it's flush with the rest of the camera and a little bit rigid when not popped up - make sure your shot is aligned and off you go.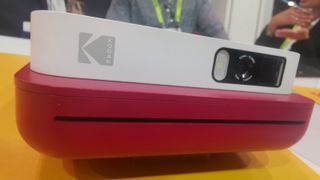 For those that actually want to be in the image, Kodak has added a 10-second timer to the camera and it also has an automatic flash.
Save it for later
The modern twist is that, unlike instant cameras of old, you can actually store your images if you don't want to print them right away. There's a microSD card slot on board, where you can download your images to.
Of course, this camera is more about real photographs, though and the photos it prints out are: 3.5in x 4.25in.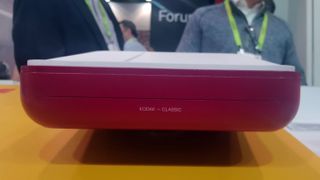 If you did want something a little more 21st Century, then there is also the 10MP Smile Instant Print Digital Camera, which has a screen and other modern day gubbins.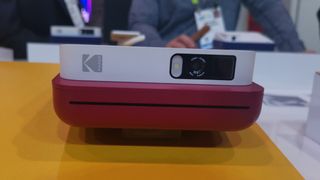 But in the CES pit, which is brimming with eye-bleeding new technology - from drones to robots - the Kodak Smile Classic was the retro comfort hug we really needed.
The Kodak Smile instant camera will be available later in the year in six fetching colors for $100.