I test drones for a living, and have flown them for fun and commercially for years, and I like to think that gives me some insights into what is worth having (and what isn't).
Prime Day is great because it brings some opportunities to own better gear than you thought you could possibly afford – as well as introduce new people to the fold. Kids love drones, for good reason, and they offer a lot for educational reason, so why not take the chance to include them for less?
This year I have scoured the deals out there and these are the five which I'd spend my own money on (although, as I've already written, in many cases I can't because I already own the item in question and – [inaudible grumbling] – paid full price.
To be fair, though, there is nothing on this list that wasn't a good deal at full price.
US drone deals
A drone for the kids (honest, just the kids...)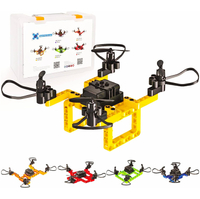 Mini Drone with DIY Blocks | was $149.95 | $59.97
Save $90 OK, there is no camera, but you can build 5 different types of drone with sticky plastic bricks. Carry case included, full instructions. A perfect STEM activity for summer with the kids (oh, and it does stunts, too).
A great drone for everyone
DJI offer two very powerful drones in the ultra-light category (drones that you don't need to register with the FAA because they weight under 250g, which is 0.55 pounds). One is the Mini 3 Pro (which had a good deal on Prime Day until it sold out), and the other is the even cheaper Mini 3. You can get it – with a remote controller that has a built-in color monitor – for surprisingly little cash and it takes 4K HDR video. Not only is the video true 4K, but the camera is stabilized by a gimbal that can also rotate the camera to portrait mode for social media shooting with no loss of resolution.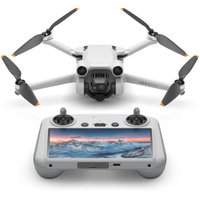 DJI Mini 3 + DJI RC | Was $699 | $609.99
Save $90 A "beginner's" drone that you might never grow out of, with 4K camera that rotates to portrait for social media. Fly safe in the knowledge you have an ultra-lightweight frame. The DJI RC gives you a color monitor without the need to connect your phone.
An ideal beginners drone
Choosing a good beginner's drone is about not spending too much and – oddly – about not getting the best gear either. If you splashed out on the best drone the first time, you'd probably be able to master it because they have so much equipment, like collision sensors and AI. But it is better to start with something that requires a little more thought about how things inside are actually working (this makes it a lot easier to problem-solve later with any other drone, or in a professional exam).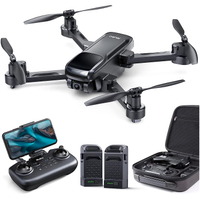 Ruko U11S Drone + 2x bat | was $229.99 | now $160.99
Save $69 This drone is controlled using your phone, so you get to see a pilot's eye perspective on your screen, as well as record. The app also supports waypoints, and the bundle includes a spare battery and case. GPS provides return-to-home and the camera is 4K.
Every drone owner should have...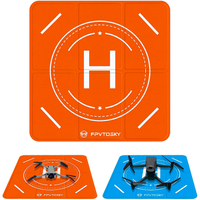 FPVtosky Drone Landing Pad | was $29.99 | $23.99
Save $7 A folding landing pad is easy to carry, but helps your drone live a long and happy life. It not only prevents dust and plant matter getting into propellers and engines but improves safety by reminding you where the drone's auto return will try and land.
SanDisk 512GB Extreme | was $108.99 | $39.99
Save $69 I cannot overstate how essential a fast and dependable MicroSD card is for capturing video on a drone. Probably best to keep some spare, too, in these days of 5K video. This will accept recording at up to 30MB/Sec (or 240Mbps to use the term drone companies prefer)
UK drone deals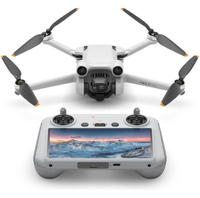 DJI Mini 3 Pro with remote | was £859| now £709
SAVE £209 - lowest-ever UK price This is the best camera drone that you get that falls under the crucial sub-250g category if you want to get into aerial photography with then minimum of bureaucracy. This 4K 48-megapixel drone kit comes with the new DJI RC remote that has a built-in screen for effortless flying, and you get a spare DJI Intelligent battery.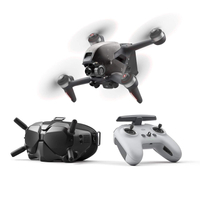 DJI FPV Combo|was £959|now £899
Save £60 at Amazon Take to the skies with an amazing Combo deal that gives you the full immersive flight experience with DJI's Goggles v2 providing HD video transmission up to 120fps, along with the super-wide 150 degree FOV and 4k 60p video recording.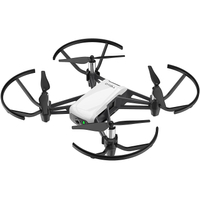 DJI Tello Ryze|£99
This is the perfect drone for kids or total beginners that want to see what flying and using a drone is like with very little cash down to get involved.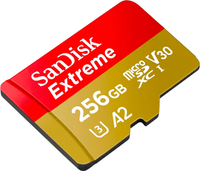 SanDisk 256GB Extreme | was £63.99| £22.99
Save 64% I cannot overstate how essential a fast and dependable MicroSD card is for capturing video on a drone. Probably best to keep some spare, too, in these days of 5K video. This will accept recording at up to 30MB/Sec (or 240Mbps to use the term drone companies prefer)