Luminar AI is a fantastic piece of photo editing software, offering users the ability to instantly transform their images with its artificial intelligence-powered tools. If you're interested in investing in the software, but you're looking for the best price, then you're in luck. You can now download Luminar AI for 40% off, which is a fantastic saving on this powerful piece of software.
Luminar AI deal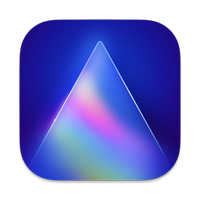 Luminar AI | Save 40%
Save 40% You can now download Luminar AI for a fantastic price with the Skylum summer sale! This saving will likely run out soon, so don't wait too long to take advantage of this impressive discount.
With a plethora of intelligent photo editing tools, Luminar AI gives you the ability to totally transform your images with a single click of your mouse. One of our favorite features is the wide variety of Templates, which act like a Lightroom preset or filter to adjust your image's exposure and colors automatically.
Meanwhile, if you're looking for something even more dramatic, you'll love exploring the AI-driven features that Skylum has become known for. The sky replacement tool means that you can quickly enhance any landscape by swapping out your grey, dull sky for stunning sunsets or white, fluffy clouds. Alternatively, perhaps you'd prefer to experiment with the ability to add realistic-looking mist and fog to your photos.
Luminar AI also features portrait editing tools that can do anything from smoothing the skin to removing unwanted blemishes to adding a sparkle to your subject's eyes. Skylum has even recently released a new Luminar AI update that includes sky reflections and Texture and Template improvements.
If you're looking for a photo editing program that will give you the ability to choose between a quick, fun edit and something a little more extensive, Luminar AI is definitely a great choice – and at 40% off, who could say no?!
Read more
Best photo editing software
Best video editing software
Best password managers
Best student laptop
Best photo editing laptops
Best TV for a computer monitor